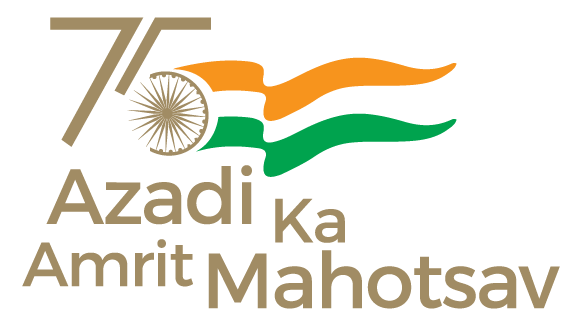 The Cabinet on 4th January, 2023 approved the "Broadcast Infrastructure Network Development (BIND)" Scheme with an outlay of Rs. 2539.61 Cr for modernization, upgradation and expansion of All India Radio and Doordarshan for the five-year period ending 2025-26. The plan includes priority projects of AIR and Doordarshan with focus on expansion and strengthening of the FM radio Network and Mobile TV Production facilities amounting to Rs. 950 Cr which are to be completed on fast-track mode.
The plan aims at major upgradation to create better infrastructure and widen the public broadcaster's reach in LWE, border and strategic areas. Development of high-quality content for both domestic and international audience, availability of diverse content by upgrading capacity of DTH platform to accommodate more channels will expand the choice available to the audience. The plan also aims at expansion of FM network primarily in tier II & tier-III cities with focus on LWE and aspirational districts.
Amongst the twin verticals of Prasar Bharati, AIR serves its listeners in country through 501 AIR Broadcasting Centers with 653 AIR Transmitters (122 Medium Wave, 7 Short Wave and 524 FM Transmitters) giving World Services, Neighbourhood Services, 43 Vividh Bharati Channels, 25 Rainbow Channels and 4 FM Gold Channels.
Doordarshan serves its viewers with 66 Doordarshan Kendra producing 36 DD Channels, disseminating through various delivery platforms such as Cable, DTH, IPTV "NewsOnAIR" mobile app, various YouTube Channels and with its international channel DD India having a global presence in 190+ countries on various platforms.
The following major activities have been planned under the BIND Scheme
All India Radio
Increasing the FM coverage in the country to 66.29% by geographical area and 80.23% by population up from 58.83% and 68% respectively.
Increasing the coverage of AIR FM to 63.02% from the existing 48.27% at the Indo Nepal border.
Increasing the AIR FM coverage from 62% to 76% along the J&K Border.
A 20 kW FM transmitter will be installed at 300 m tower at Rameswaram to cover an area of 30,000 sq.km.
Doordarshan
Face Lift of DD & AIR Channels by installing latest broadcasting and studio equipment at Prasar Bharati facilities.
Upgradation of Earth Stations at DDK Vijayawada and Leh to 24 hrs. channel.
Rolling out of Fly away units for covering the prestigious National Ceremony/events and VVIP coverages.
28 Regional Doordarshan channels to be migrated as High-Definition program production capable Kendras.
31 Regional News Units in entire Doordarshan network will be upgraded and modernized with latest equipment for efficient news gathering.
Upgradation and Replacement of Earth Stations at DDK Guwahati, Shillong, Aizawl, Itanagar, Agartala, Kohima, Imphal, Gangtok and Port Blair for uplinking HDTV channels.
Some        prominent             features           of      the       plan       are       as follows:
41 FM Transmitters of 10 KW and higher capacities besides 100 nos. of 100 W Transmitters for increasing FM coverage by more than 6 lakh Sqm in the country primarily in tier-II & tier-III cities, LWE & border areas and aspirational districts of the country.

Expansion of DD Free Dish capacity from existing 116 channels to about 250 channels for providing rich and diverse bouquet of channels free of cost.

Pertinent to inform here that DD Free Dish is Prasar Bharati's Free-To-Air Direct to Home (DTH) platform which has an estimated 4.30 crore connections (as per FICCI and E&Y Report 2022) making it the largest DTH platform in India. Viewers of DD Free Dish are not required to pay any monthly or annual charges for viewing channels of this platform. This platform has rich bouquet of 167 TV channels consisting of 49 Doordarshan & Sansad channels, 77 private TV channels of leading broadcasters (11 GEC, 14 Movie, 21 News, 7 Music, 9 Regional, 7 Bhojpuri, 1 Sports, 5 Devotional Channels, 3 Foreign Channel), 51 Educational channels and 48 Radio channels.

Establishing DD Free Dish disaster recovery facility for ensuring un-interrupted DTH service in the event of disaster or natural calamity.

Automation and modernization of broadcast facilities of field stations for seamless and efficient production and transmission. This entails provision of Automated Playout facilities, News Room Computer Systems for modern days News Production system, File based work flow to cater to real time production editing and transmission, provision of the latest Studio Cameras, Lenses, Switchers, Routers, etc.& is the State-of-the-art technology for field Stations of DD, across the country. This capacity building measure will enable DD to match with time, technology and technique of modern-day TV Studio Production.

Providing rich content including in regional languages with focus on entertainment, health, education, youth, sports and other public service content.

Strengthening of news gathering facilities with quick response capabilities and expanding it to semi-rural areas for increasing share of local and hyper local news coverage.

Inducting new technologies like Augmented Reality & Virtual Reality for visually enriched program content generation.

Upgradation of existing Up-link Stations with spectrum efficient technology for efficient use of satellite transponders.

Efficiency and transparency in governance with effective management of data flow in the AIR and DD-network.

Significant increase of digital reach for both domestic and global audience.

Free Distribution of over 8 lakh DD DTH Receiver sets is planned for Remote, Tribal, LWE and border areas to enable the audience in these areas to access television & radio services.
The scheme will also generate indirect employment by way of manufacturing and services related to supply & installation of broadcast equipment. Content generation will provide direct and indirect employment in different media fields in the content production sector.
*****
Saurabh Singh