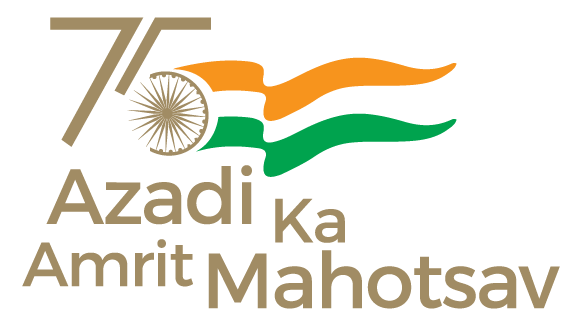 Mumbai, 18 May 2023
Mumbai is known to face heavy rains and water logging during monsoons. 26th July 2005 is etched in everyone's mind when the Mumbai Metropolitan Region witnessed record rainfall and subsequent flooding leading to loss of lives and properties.  G20 delegates attending the 2nd DRRWG meeting will be visiting the BMC's control to see how the Mumbai Municipal Corporation has put in place tech-based solutions to deal with heavy rainfall and flooding during monsoon. 
Mumbai is hosting the 2nd Disaster Risk Reduction Working Group of G20 countries from May 23-25, 2023 and the five key priority areas that  will be taken up for discussions in this meeting are early warning, resilient infrastructure, national  and international response, building back better and nature-based solutions.
After the 2005 Mumbai floods, the Government of Maharashtra had constituted the Madhavrao Chitale Fact Finding Committee, which in its report had directed to implement various measures, including setting up of  pumping stations in BMC's sensitive areas.
In Mumbai the rainwater does not flow into the sea during high tide, the level of the seawater pushes the rainwater back on to the streets of the city which results in water logging at various low lying areas in Mumbai.  To avoid this and to drain out the water, the pumping stations push the rainwater into the sea with high power water pumps. This results in drainage of the rainwater very fast. These pumping stations play an important role in avoiding a possible disaster during heavy downpour, stated Additional Municipal Commissioner Shri P. Velrasu.
The BMC has built pumping stations and underground water storage tanks for speedy clearance of rainwater. Considering the geographical location of Mumbai and effective drainage of the rainwater during heavy downpour, six pumping stations are operational at Haji Ali, Lovegrove (Worli), Cleveland Bunder (Worli Village), Britannia (Reay Road), Irla (Juhu) and Gazadhar bandh (Santacruz). Two more pumping stations will be added soon. Smaller pumping stations are also operational at some other locations in Mumbai. There are 43 pumps in these 6 operational pumping stations and each pump has an installed capacity to lift 6000 litres of water per second. It means that the collective water lifting capacity of these pumps is 2 lakh 58 thousand litres of water per second. These pumps are computerized and automatically become functional after heavy rain when the rainwater flows towards the pumping stations.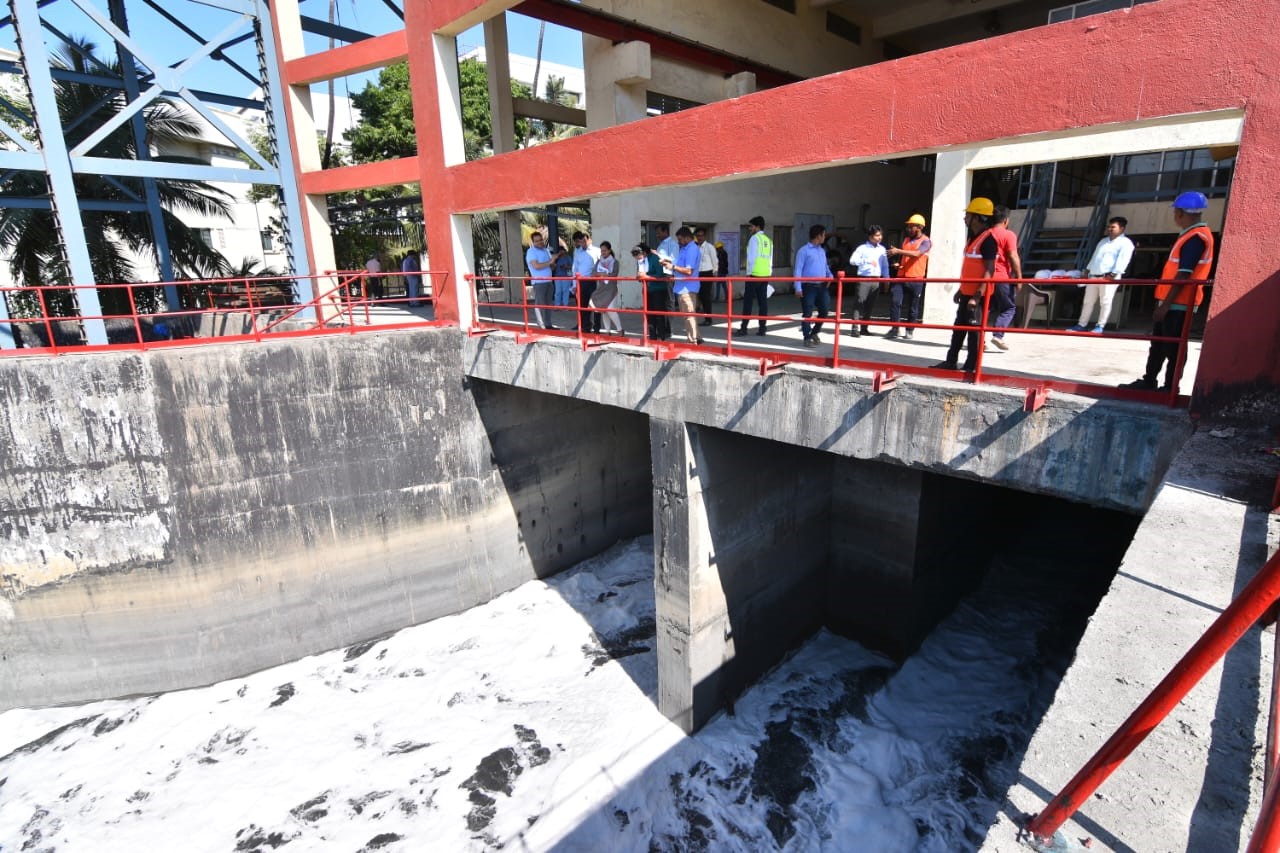 Haji Ali Pumping Station
BMC has also built an underground storage tank in 'Late Pramod Mahajan Park' area in Parel. This was built to deal with the problem of monsoon water logging in the Hindmata area of Parel. The accumulated water during heavy rains is pumped and stored in this tank. During the monsoon of 2022 as much as 2 crore liters of water can be stored in the underground reservoir.
Due to this, water did not accumulate in the area during the last year's rainy season.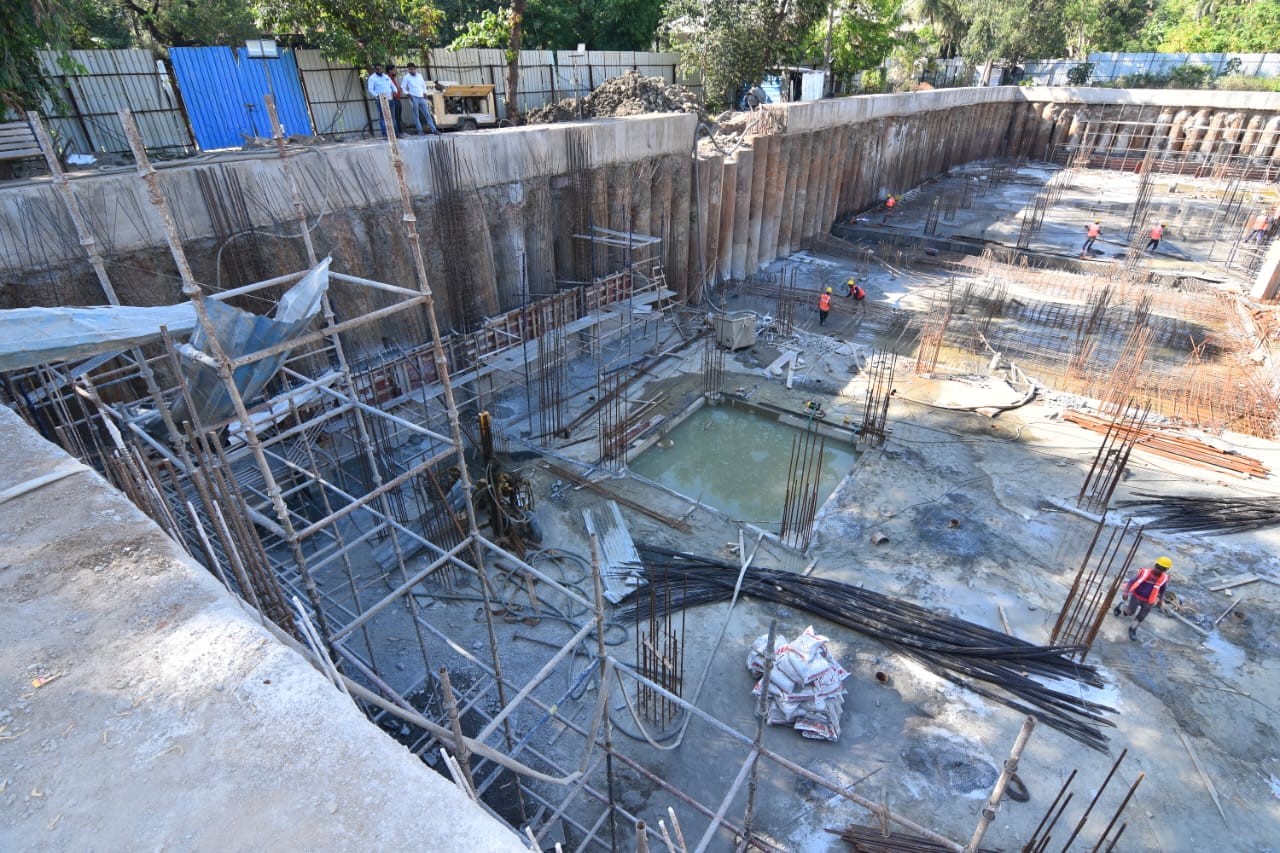 Pramod Mahajan underground pond
During the July 2005 the chocking of Mithi river due to floods, garbage and encroachments along its banks led to the flooding  of some suburban areas.  To put in place a solution for this serious issue, Brihanmumbai Municipal Corporation launched 'Mithi River Water Quality Improvement' project in Powai area in September 2022, Additional Municipal Commissioner Shri P. Velrasu informed.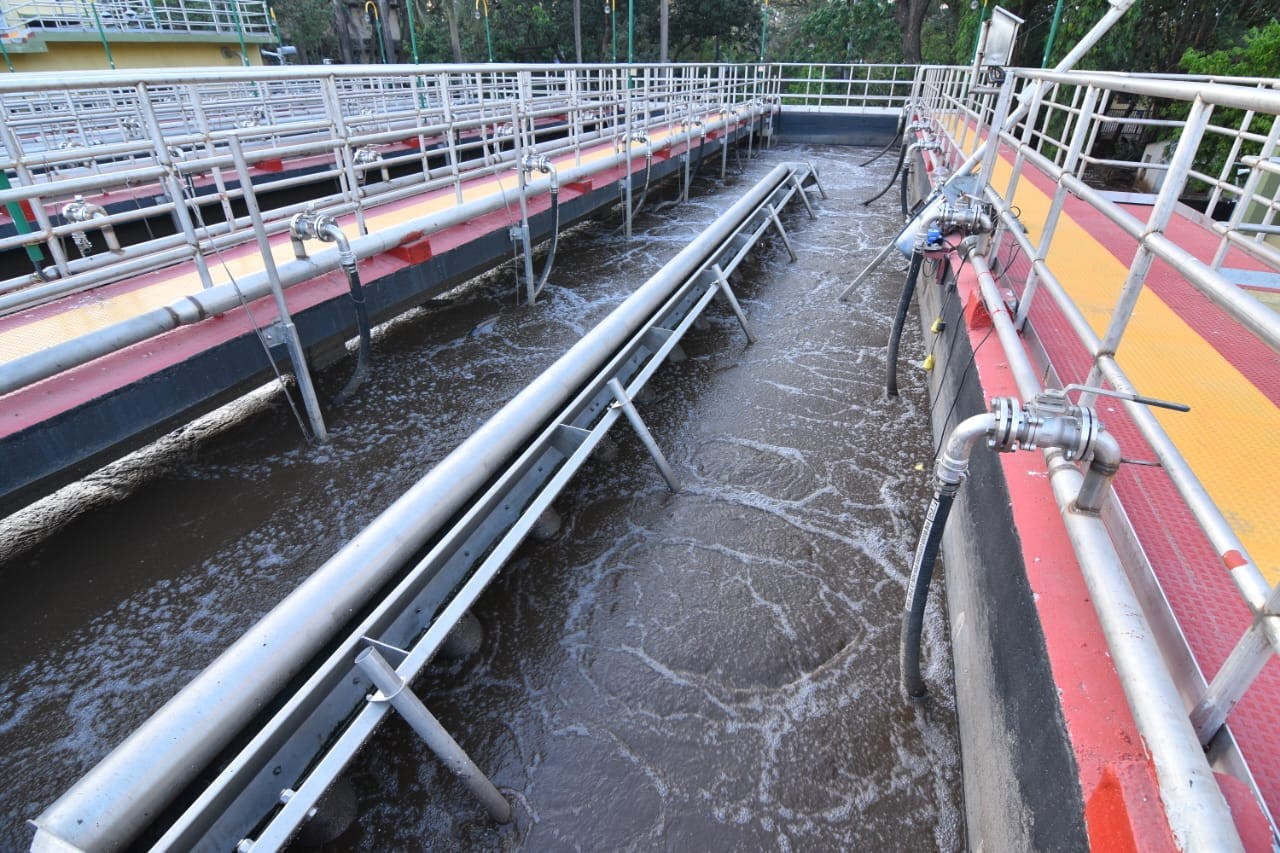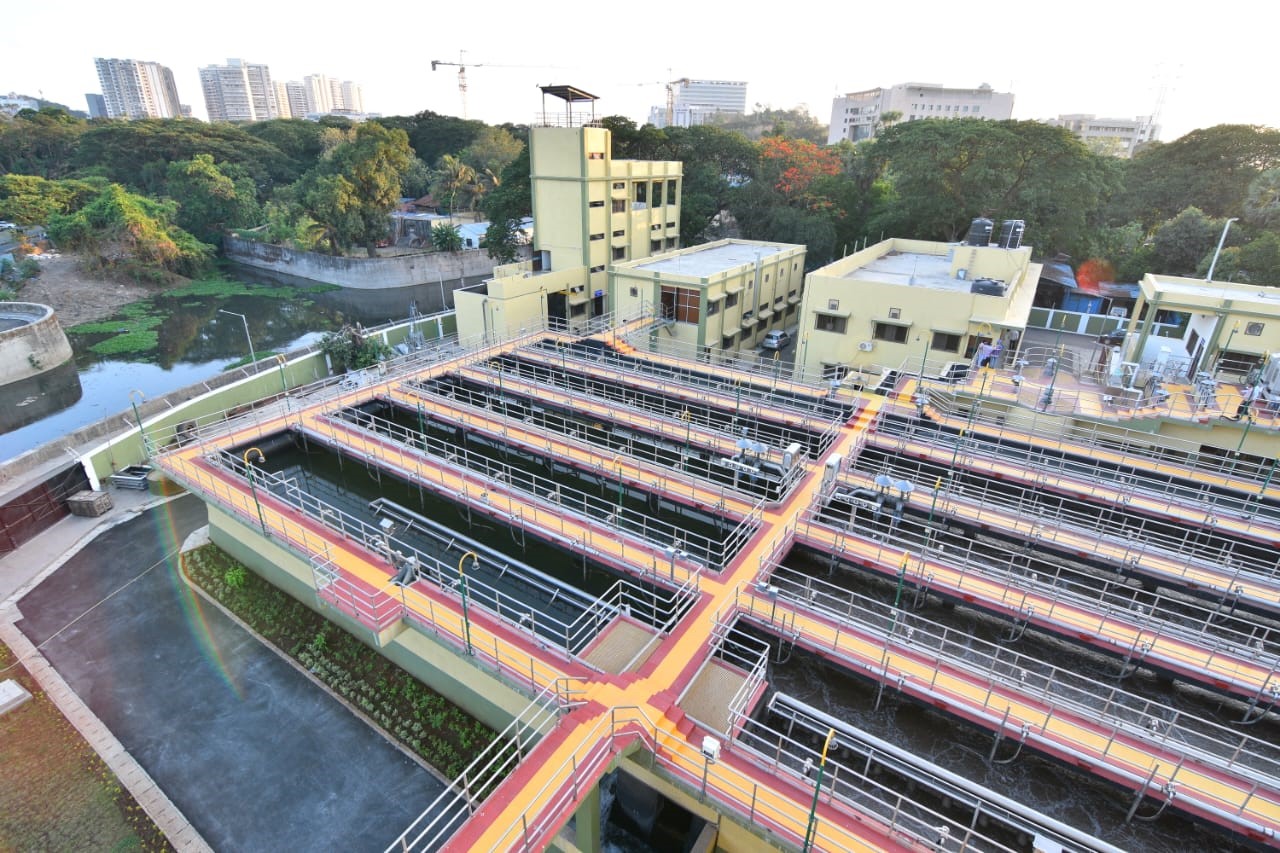 Mithi River Rejuvenation Project
The Delegates of the G20 countries visiting the Brihanmumbai Municipal Corporation control room will be informed of all these steps taken by the Brihanmumbai Municipal Corporation to address the issue of water logging due to heavy rainfall, high tide in the low lying areas of Mumbai city and the suburbs.
The DRRWG is an initiative taken by India under its G-20 Presidency. The first DRRWG meeting was held in Gandhinagar in March-April this year. This initiative of India to include Disaster Risk Reduction in the G-20 is a part of the Sendai Framework for Disaster Risk Reduction 2015 to 2030 (Sendai Framework). This was the first major agreement that provides Member-States with a concrete action plan to protect development gains from the Risk of Disaster. It was endorsed by the UN World Conference on Disaster Risk Reduction and advocates for – 'The Substantial Reduction of Disaster Risk and losses in lives, livelihood and health and in the economic, physical, social, cultural and environmental assets of persons, business, communities and countries'. It recognizes that the State has a primary role to reduce disaster risk so that responsibilities should be shared with other stakeholders including local government and the private sector.
* * *  
PIB Mumbai | MM/Sriyanka/Darshana
Follow us on social media: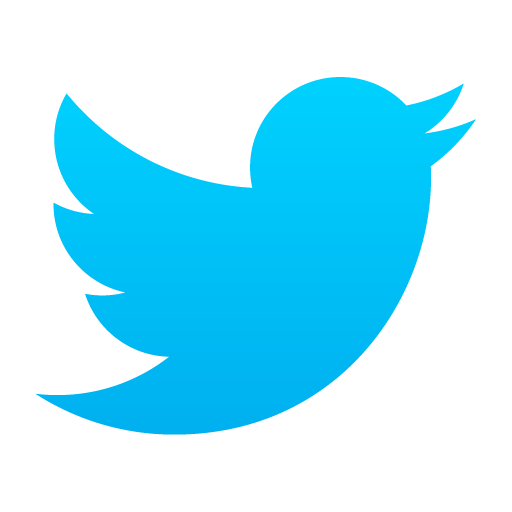 @PIBMumbai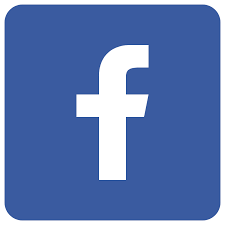 /PIBMumbai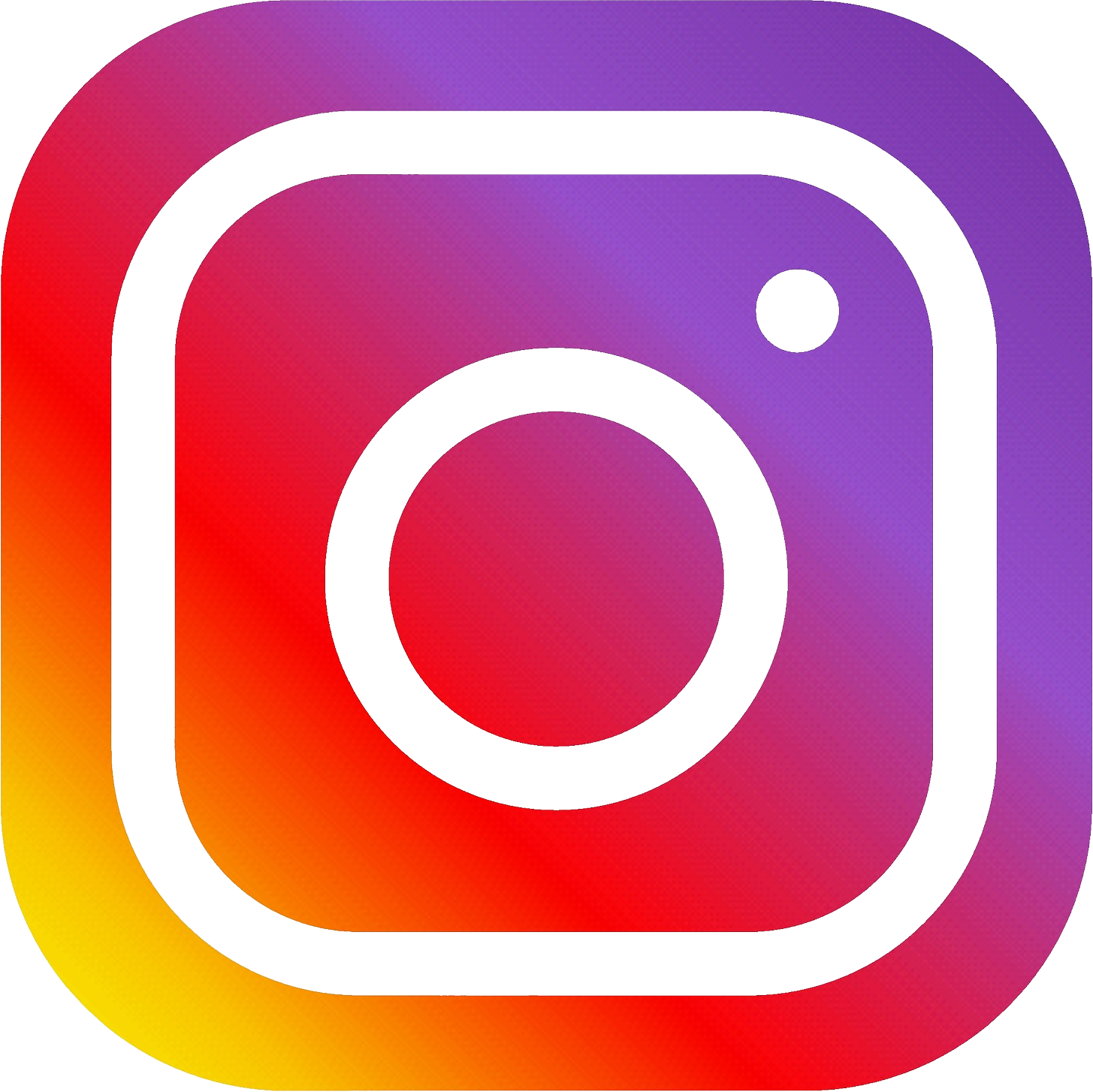 /pibmumbai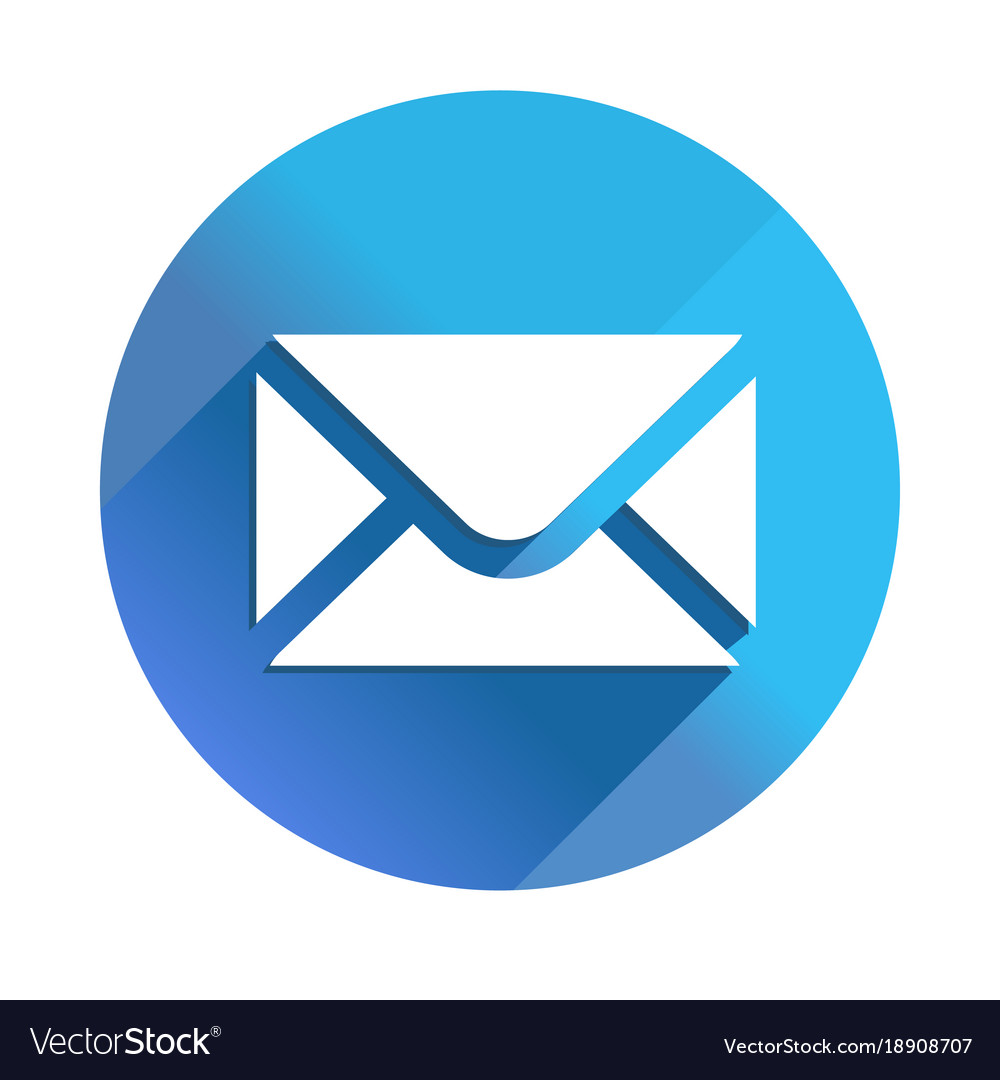 pibmumbai[at]gmail[dot]com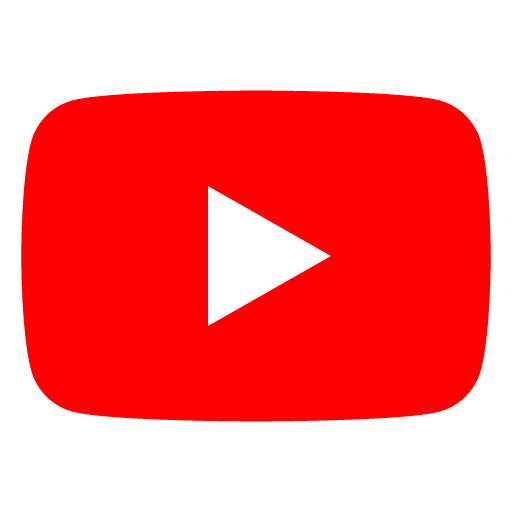 /PIBMumbai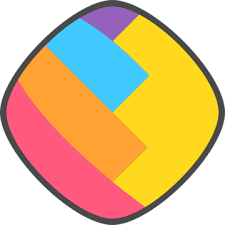 /pibmumbai