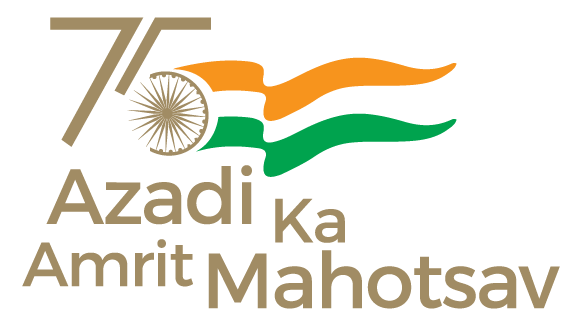 The 53rd National Planning Group (NPG) was held on 9 August 2023 at New Delhi, under the chairpersonship of Special Secretary, Logistics, Department for Promotion of Industry and Internal Trade, Smt. Sumita Dawra. The meeting saw active participation from member Department and Ministries, i.e., Ministry of Road Transport and Highways, Ministry of Civil Aviation, Ministry of Railways, Ministry of Ports, Shipping and Waterways, Ministry of Petroleum and Natural Gas, Ministry of Defence, Ministry of Power and NITI Aayog.
Special Secretary, Logistics, DPIIT highlighted that keeping in view the vision of the Prime Minister, Shri Narendra Modi for Area Development Approach, the discussed projects would provide multimodal connectivity for socio-economic development and decongest the existing city and rail infrastructure. These projects are of critical importance for future capacity augmentation and will enhance logistics efficiency of the project region.
During the meeting, six projects, 3 M/o Railways projects and 3 M/o Road Transport and Highways projects with a total project cost of Rs. 28,875.16 Cr. were evaluated. These projects are expected to improve the connectivity to various villages and key industrial business hubs by bypassing congested and highly populated areas and reduce travel time. The proposed projects are also expected to expand business avenues and generate employment opportunities for local people.
One railway project, Barbil-Nayagarh-Barsuan and Bhadrasahi- Kiriburu, with a total project cost of Rs 12,532.87 Cr, connecting the existing stations Barbil, Barsuan and Kiriburu of South Eastern Railway and Nayagarh of East Coast Railway was assessed by the NPG on GatiShakti principles of Area Development Approach. This Railway alignment connects the major mines of Sundargarh and Keonjhar district of Odisha State and Paschimi Singhbhum district of Jharkhand.
NPG also assessed the proposed Malkangiri to Bhadrachalam railway line (Project Cost- Rs 3591.76 Cr) panning across the states of Orissa, Andhra Pradesh, and Telangana. This will open a new corridor connecting South Central Railway (Pandurangapuram) to East Coast Railway (Junagarh). It is also expected to reduce the distance between deep seaports of Andhra Pradesh to mines and industries in southern Odisha. Area Development Approach on PM GatiShakti National Master Plan was highlighted for development of connectivity to both commercial and social infrastructure.
Apart from above, NPG also recommended a proposed line connecting Vaibhavwadi- Kolhapur worth Rs 3411.17 Cr in Maharashtra. The new line is expected to cater thermal coal traffic to various Thermal Power plants in the region especially in Maharashtra and Karnataka apart from other industries. The industry in the region, including areas of tourist interest was assessed for connectivity of new infrastructure.
One road project Hassan–Raichur Economic Corridor 20 (EC20) of MoRTH, with a total project cost of Rs 6,274.75 Cr, under the Bharatmala Pariyojana, was evaluated by the NPG. The EC20 corridor passes through two States and 5 districts namely, Hassan, Tumkur, Bellary in Karnataka, Kurnool in Andhra Pradesh and Raichur in Karnataka. It is expected to enhance the connectivity to Economic and Social Nodes of the area.
The NPG also evaluated the Six Laning from Gonde to Pimpri-Sado section of NH-848 worth Rs 936.03 Cr and Four Laning of near Satai ghat to Kaimaha near MP/UP border worth Rs 2,128.58 Cr.  These projects are expected to ease the traffic congestion in the existing highways and lead to better management of freight volume and movement pattern on the highway.
****
AD/VN