Hornbill festival reflects the rich culture, lifestyle, and food habits of Nagaland. It is the largest celebration of the Indigenous Warrior Tribes of Nagaland & generally celebrated for 10 days .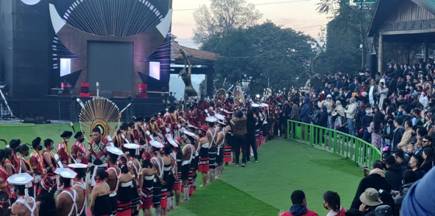 The festival is called Hornbill, also known as Dhanesh bird. It occupies an important place in the culture and folklore of the Naga tribes.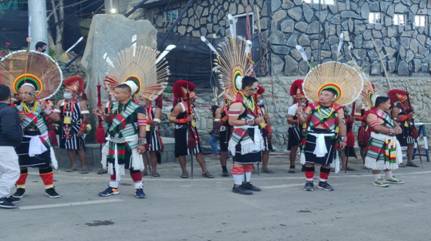 Many tourists within the country and from abroad, visit our 'Ashtalakshmi' Nagaland to enjoy and experience the festival. This festival is currently being celebrated in the major parts of Nagaland that includes Kisma to Kohima, Mocomchung, Dimapur, Okha etc.
MAJOR HIGHLIGHTS OF THE FESTIVAL
–       Traditional arts, folk songs & games
–        Tribal life with replicas of tribal huts, wooden carvings and drum instruments beats at end of the day.
–        Mouth-watering dishes
–        Enjoy the cultural performances throughout the day and become a part of the event.
*****
MG/MPW