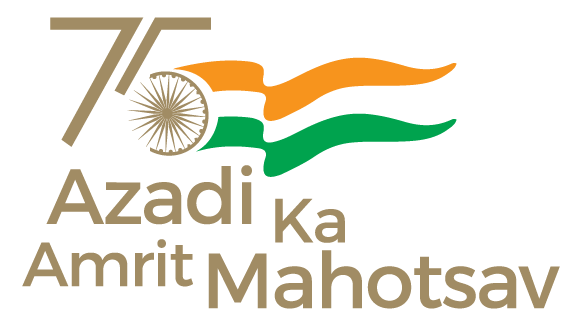 A high-Level Indian Delegation led by Additional Secretary, Ministry of Agriculture and Farmers Welfare Shri Abhilaksh Likhi has arrived in Abuja, the capital of Nigeria today for taking South-South Collaboration and Cooperation on Millets to next higher stage.
In a departure Statement to Nigeria for a four-day "Millet-Specific Visit" from 26th January to 29th January 2023, Shri Likhi said, it comes in the wake of India kick starting the International Year of Millets (IYM) 2023 on the very first day of this year with Focused Activities being undertaken by Central Ministries, State Governments/ UTs and Indian Embassies.
Nigeria is the 2nd Richest and most Populous country of the 54 Nations in African Continent and it could become a Model of South-South Cooperation on Millets along with other Indian Important Partners like Egypt, South Africa, Algeria, Morocco, Ethiopia, Kenya, Angola, Ghana and Sudan to address the "lack of food security", which remains one of the most formidable challenges facing the African continent. India and Africa's complementary sectoral priorities and similar roles in the evolving global food markets present numerous opportunities for collaboration in the agricultural sector, and particularly in areas of Millets Production and Promotion.
Spearheaded by the Prime Minister Shri Narendra Modi, the Government of India sponsored the proposal for International Year of Millets (IYM) 2023 which was accepted by the United Nations General Assembly (UNGA). The declaration has been instrumental for the Government of India to be at the forefront in celebrating the IYM. Shri Narendra Modi has also shared his vision to make IYM 2023 a 'People's Movement' alongside positioning India as the 'Global Hub for Millets'.
It may be recalled that The Food and Agriculture Organization (FAO) of the United Nations, organized an opening ceremony for the International Year of Millets – 2023 (IYM2023) in Rome, Italy. An Indian delegation led by Sushri Shobha Karandlaje, Minister of State, Agriculture & Farmers Welfare along with Smt. Shubha Thakur, Joint Secretary (Crops), DA&FW and other senior officials were present at the opening ceremony. During the event, India's ceremonial message by the Prime Minister Shri Narendra Modi was conveyed by Sushri Shobha Karandlaje.
It may be underlined that Embassies of India across more than 140 countries will be participating in celebration of IYM during 2023 by conducting side events on IYM involving the Indian Diaspora through exhibition, seminars, talks, panel discussions along with the participation of local chambers, food bloggers, importers of food items and local restaurants etc.
It may be emphasized that Cooked Millets dish exhibitions/ contests will be organized with the help of Indian diaspora and Millets dishes will be served as part of the Republic Day Celebrations.
Dwelling on his Nigeria visit, Shri Likhi said, the High Commission of India in Abuja and Consulate General of India in Lagos, as part of promotion of IYM, have planned a Millets Food Festival and a Millets Food preparation competition during this high level visit to Nigeria. The Millets Food Festival would be held at the High Commission premises and provide stalls for preparation with invitees including both Nigerian dignitaries and Indian community.
Shri Likhi said, Union Agriculture and Farmers Welfare Minister Shri Narendra SinghTomar delivering a Valedictory Address on 24th January, 2023 at India International Science Festival in Bhopal pointed out that IYM-23 is happening at a time, when India has assumed the G-20 Presidency under Prime Minister Shri Narendra Modi, where we will be showcasing India's prowess, not only in Agriculture and Allied Sectors, Fisheries, Animal Husbandry and Dairying, but in every sector including Universally recognize India's Soft Power to the World. The spirit of the "Whole of Government" and "Whole of Society" approach is truly being seen in the celebrations of the International Year of Millets 2023, Shri Likhi pointed out.
It may also be recalled that the President of the Cooperative Republic of Guyana, Dr. Mohamed Irfaan Ali met Union Agriculture and Farmers Welfare Minister Shri Narendra SinghTomar on 12th January, 2023 during his week-long visit to India and offered 200 Acres of Land in his country for exclusive cultivation and production of Millets for private sector in honor of the United Nations declaring the year 2023 as the International Year of Millet (IYM).
Dr Irfaan Ali also asked Shri Tomar that he will be truly honored, if Prime Minister Shri Narendra Modi will agree to address the Conference of Heads of Government of the Caribbean Community (CARICOM) scheduled in Februray, 2023 to present India's Vision on Agriculture and Food Security. He said, even a virtual address by Shri Modi to 17 Heads of States will go a long way in promoting and popularizing Millets in the Caribbean Community. He also offered to have a session of Indian Agriculture Minister for Talk on Millets.                     
<><><><><>
SNC/PK/MS