Panaji, 17 January 2021 
"We are happy that Bangladesh is the country of focus this year in IFFI and we would like to thank the organizers immensely for that", said veteran film director and author from Bangladesh, Shri. Tanvir Mokammel. He was attending a media conference after the screening of his film "Rupsa Nodir Banke ', (Quiet Flows the River Rupsa), which is a fictional biopic based on the life of a left wing leader.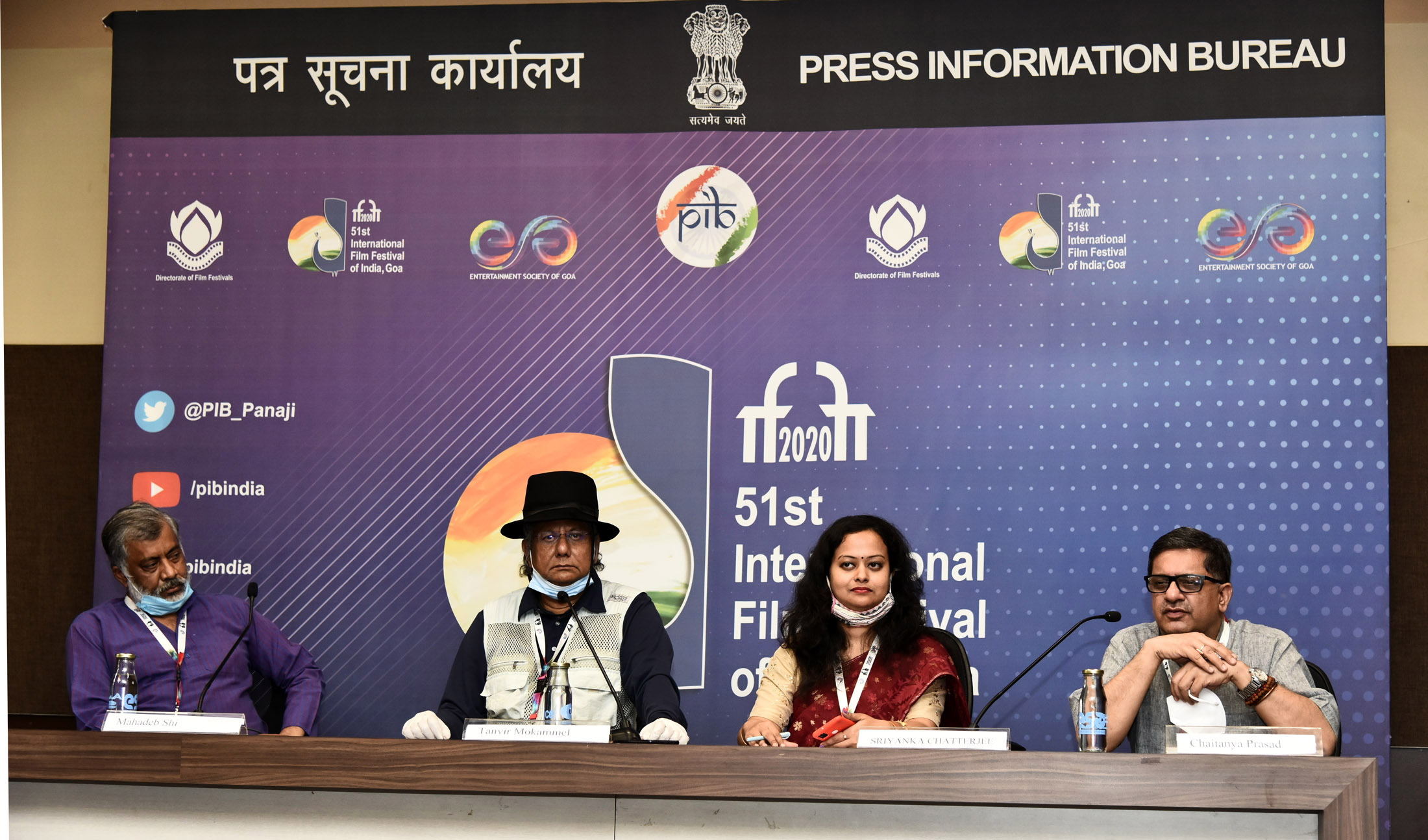 Thanking the Government of India and International Film Festival of India for the invitation to participate in IFFI, Shri Tanvir pointed out that, "It's a befitting year, as this year marks the 50th anniversary of liberation of Bangladesh as well as the diplomatic relations between India and Bangladesh." Apart from `Rupsa Nodir Banke, another film directed by Shri. Tanvir 'Jibondhuli is also being screened as part of Country of Focus at the 51st edition of IFFI.
The Country of Focus is a special segment that recognizes the cinematic excellence and contributions of the country. As a part of the opening ceremony of the section, `Rupsa Nodir Banke '  "Quiet Flows the Rive Rupsa "was screened today at Inox here in Panaji Goa.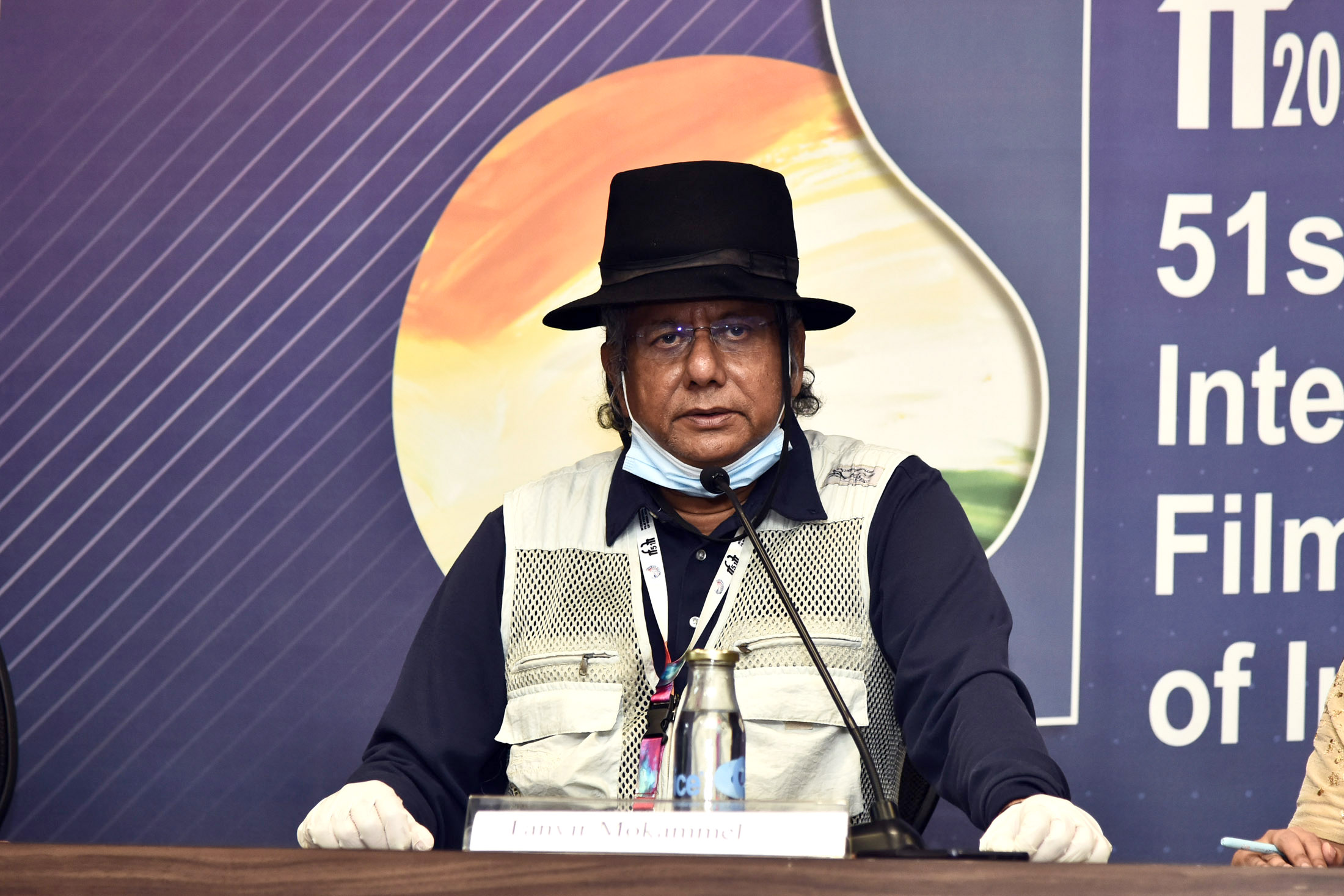 Elaborating more about the film, Shri Tanvir added that 'Rupsa Nodir Banke' is the story of a left wing leader, who had all the dedication and quality, but the time was against him. He was running against the tide. He is like a Greek tragic character whose falls out which was inevitable, for no fault of his own."   The protagonist of the film had participated in the swadeshi movement against the British; he also served poor people during the famine in 1943 and tried to resist riots in the 1947.  After going through these harrowing experiences, he was murdered by the Islamic fundamentalists in 1971.
Elaborating the challenges faced during the making of this historic film, the director threw light on the research done, not only through books but physical research as well regarding the events, props and dresses etc . "This is the problem being faced by all film makers who make such films" and Shri Tanvir added that "they avoided making sets as he is against artificiality."
Sharing his thoughts on iconic actor Soumitra Chatterjee who departed from the world last year, Shri Tanvir reminisced that Soumitrya Chatterjee was an artist up to his bone and Bengali cinema has lost a real icon.
This year IFFI is paying tribute to legendary film maker Satyajit Ray and will showcase his selected films, Charulatha, Ghare Baire, Pather Panchali, Shataranj Ke Khilari and Sonar Kella.  
While elaborating the great love for Ray's films, Shri Tanvir Mokammel gladly pointed out that he can tell volumes about Satyajit Ray as all have grown up watching Ray's films. "He was a man of renaissance, a talented film maker and an articulate speaker who was very clear on his thoughts". Ray used to paint well. "He can be called the Da Vinci of Bengal," he added.
"People like Ray comes once in an age and we don't get another Satyajit Ray. If one follows his method of working, they will never make any mistake as each shot would be well designed. But, unfortunately these days it's  not a fashion to follow Ray's kind of film making", Shri Tanvir said adding that he is sad about it.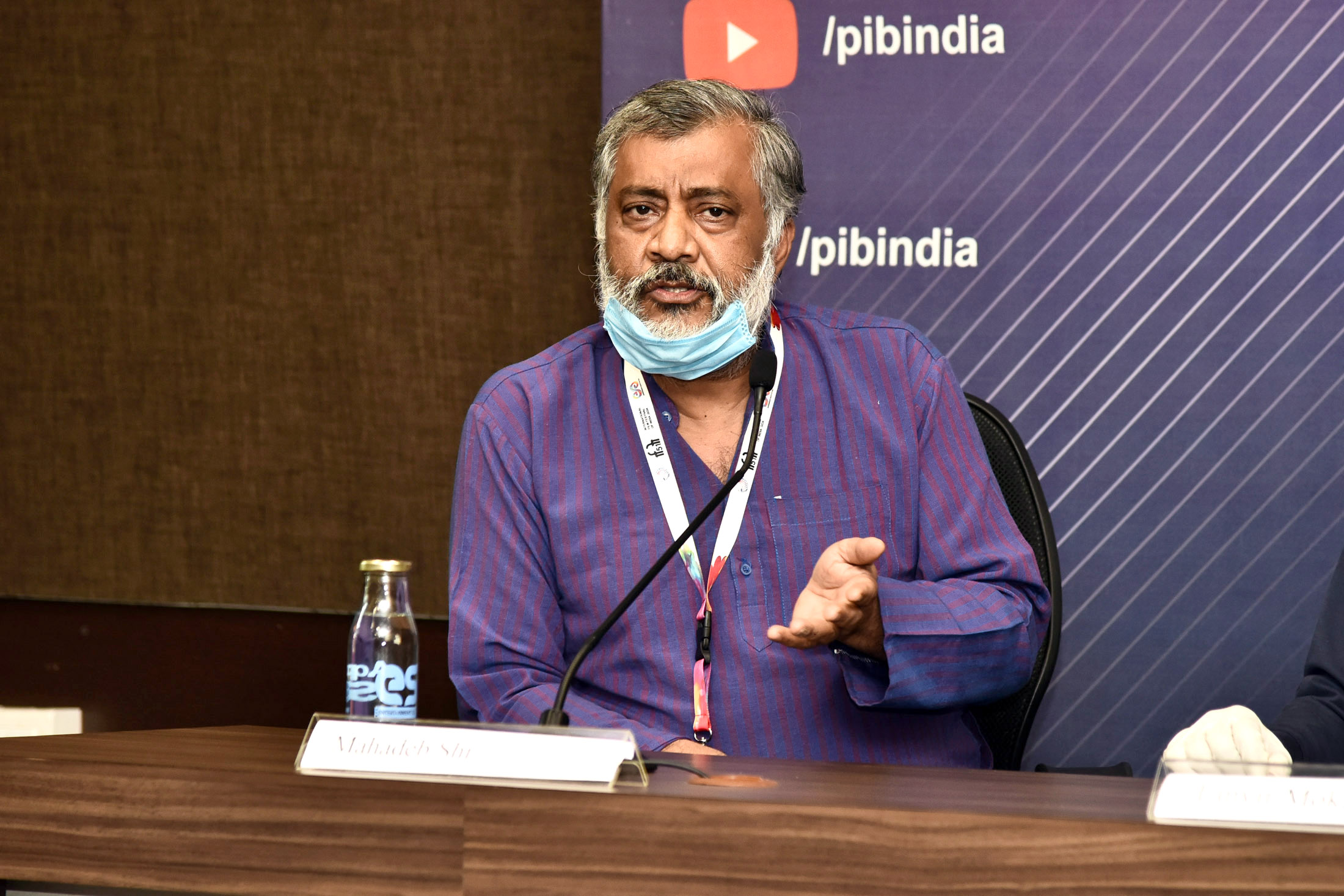 Editor of the film, Shri. Mahadeb Shi who also attended the media conference shared his experience of working with Tanvir Mokammel for years. "This film is very much relevant for the festival as the theme is very common. I have been working with Tanvir for the last 20 years. We believe in similar kind of ideology and values. Tanvir makes film about the common people, about humility and humanity", the editor said.  
Festival Director Shri Chaitanya Prasad was also present. "IFFI is extremely honoured and privileged to have Country Focus segment from Bangladesh. This proves very auspicious for us because of 50 years of India Bangladesh diplomatic relations, Shri Chaitanya Prasad said adding that it is an effort to build a bridge of excellence through cinema post pandemic.
Film's Art Director, Uttam Guha and Costume Designer and Casting Director, Chittralekha Guha were also present.
Backgrounder:
Rupsa Nodir Banke' is a film about a left wing leader, who like a Greek tragic character, fought against his destiny all along his life. While portraying the man's struggles the film deals with the anti-British Swadeshi movement, the 1947 Partition of India, Tebhaga movement of the Bengal peasants, creation of Pakistan, killing of the political prisoners inside jail in Rajshahi and finally the liberation war of Bangladesh against Pakistan in 1971. 
Shri Tanvir Mokammel is a well-known film maker from Bangladesh who has won many national and international awards for his films. Till date, he has made seven feature film and 14 documentaries.
* * *
KSY/DJM/SKY/DR/ IFFI-13
Follow us on social media: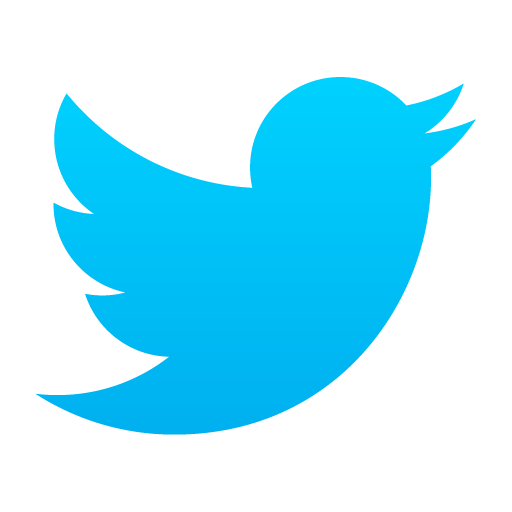 @PIBMumbai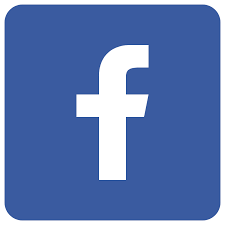 /PIBMumbai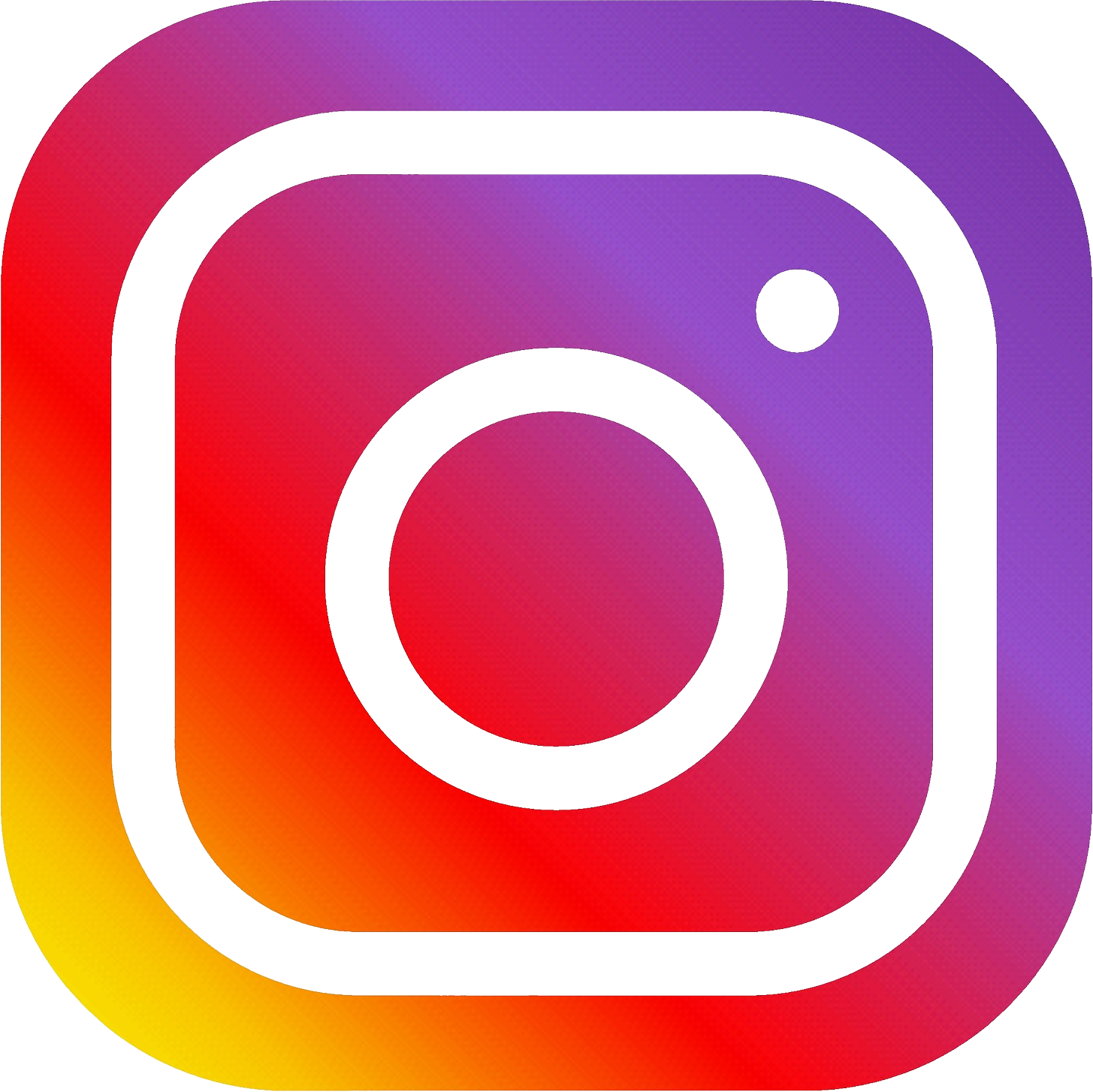 /pibmumbai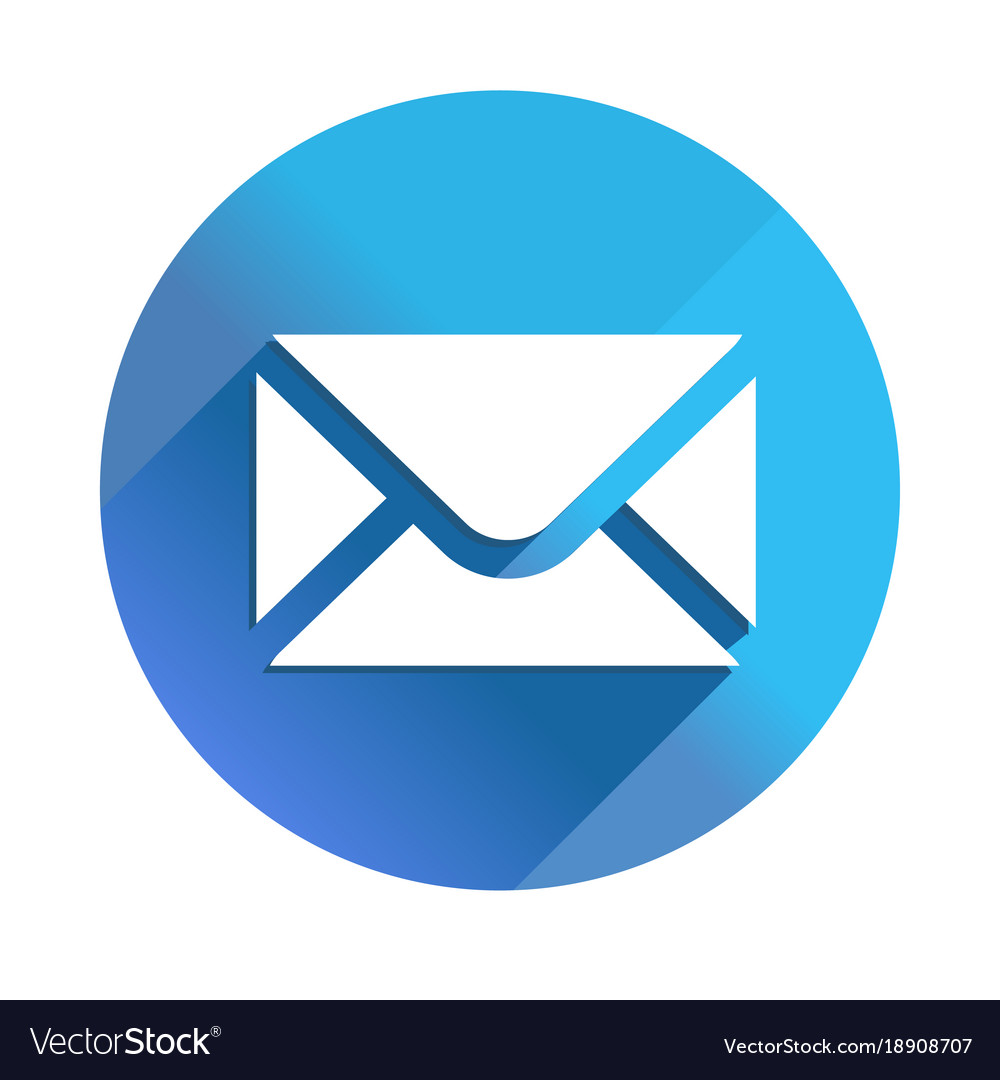 pibmumbai@gmail.com