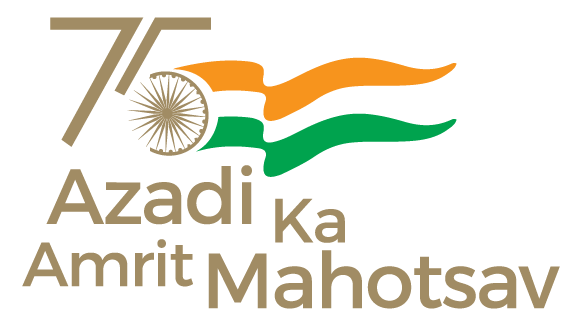 National and International partners came together in Bengaluru to discuss "Mainstreaming Climate Action in Cities", in an effort to shape G20 priorities and develop next steps for accelerating climate action in India and beyond. Three of the six current U20 priority areas (accelerating climate finance, ensuring water security, and encouraging environmentally responsive behavior), were the matter of contention.
Participants concurred that it is necessary for cities to accelerate climate action and receive added support from national governments and international investors to address vulnerabilities due to increasing heat and rainfall. They deliberated that the city governments should consider climate impacts when making budgeting decisions, while leveraging public-private partnerships, municipal green bonds and other innovative financing mechanisms where available. Climate action plans should address water security and resilience; institutional and regulatory reforms should be considered where needed to protect and revitalize vulnerable water resources, mainstream integrated urban water resource management, ensure equitable and safe access to water and reduce risk from water-related hazards like flooding.
"To create sustainable cities, innovative and inclusive city design is crucial. Without it, behavior nudges and policy changes would not work. Let's tweak policies, implement congestion pricing, and give incentives for sustainable living. We must also broaden the agenda and create neighborhoods where people can step out and enjoy the city. Telangana's cool roof policy is a great example. Let's demystify climate finance for a better future." said Kunal Kumar, Joint Secretary and Smart Cities Mission Director of Ministry of Housing and Urban Affairs, Government of India.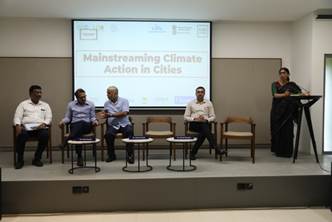 Shruti Narayan, C40 Regional Director for South and West Asia, said: "Cities across India and the world are stepping up as climate leaders, but they continue to face daunting capacity constraints as they pursue urgently needed climate action. That's why city voices are so vital on the national and international stage. This gathering serves as a clarion call for leaders around the world to make our climate a priority."
Rakesh Singh, Additional Chief Secretary, Urban Development Department, and Government of Karnataka, said: "Bengaluru is leading the way in sustainable urban infrastructure, with a strong focus on public transport, solid waste management, and citizen engagement. Role of civil society is crucial for collaborative and cohesive solutions."
The conference was organized by the C40 Cities Climate Leadership Group, together with Ministry of Housing and Urban Affairs (MoHUA) in Bengaluru on 21 April 2023. The gathering was part of a series of events organized during India's G20 Presidency under the ambit of the Urban 20 (U20), which is chaired this year by city of Ahmedabad and supported by MoHUA, with various partner organizations. The key takeaways of this conference will contribute to the U20 communiqué of recommendations, which will be presented to G20 negotiators later this year.
Around 135 people attended in person, in addition to participants joining virtually, including city officials from across the country and region as well as experts, funders and partners. The conference was not only insightful but also interactive with participants engaging with a number of start-ups focused on environmental sustainability and climate solutions.
The conference concluded with a series of plenary sessions and two masterclasses (on leveraging nature-based solutions and climate bonds) for city representatives, urban planners, engineers and other professionals.
About Urban 20
Urban 20 is a city diplomacy initiative that brings together cities from G20 member states under a common frame work to discuss global economic, climate and development issues. The cities form a common position and issue recommendations for consideration by the G20 presidency and heads of state, enhancing the role of cities as global economic and political leaders.
The U20 initiative is permanently convened by C40 Cities and United Cities and Local Governments, underthe leadership of a chair city that changes each year. Prior U20 cycles were chaired by Buenos Aires and Paris (2018), Tokyo (2019), Riyadh (2020), Rome and Milan (2021) as well as Jakarta and West Java (2022).
About the C40 Cities Climate Leadership Group
C40 is a network of nearly 100 mayors of the world's leading cities who are working to deliver the urgent action needed right now to confront the climate crisis and create a future where everyone, everywhere can thrive. Mayors of C40 cities are committed to using a science-based and people-focused approach to help the world limit global heating to 1.5°C and build healthy, equitable and resilient communities. Through a Global Green New Deal, mayors are working alongside a broad coalition of representatives from labour, business, the youth climate movement and civil society to go further and faster than ever before.
For further queries, contact: Contact: info@urban20.org , media@c40.org
*************
RJ