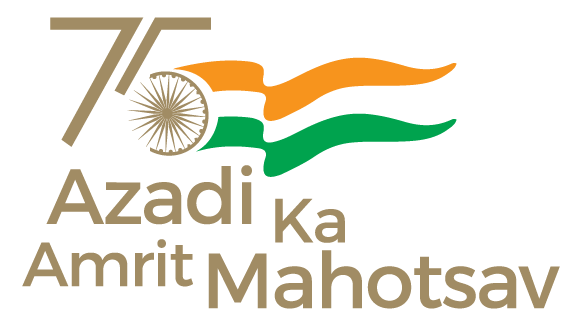 The Office of Principal Scientific Advisor to the Government of India organised a curtain raiser event for the forthcoming Chief Science Advisers Roundtable (G20-CSAR).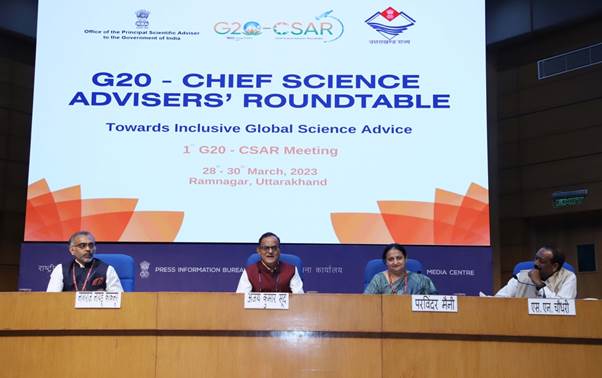 Prof. Ajay Kumar Sood, Principal Scientific Adviser to the Government of India, gave the introductory remarks and underlined the need for this roundtable. He said, "The Chief Science Advisers (or their equivalents) are uniquely positioned in the overall governance framework to drive the policy choices by providing evidence-driven science advice. The overarching and cross-cutting nature of the Science Advice Mechanism enables us to build synergy among various sectors, and as a catalytic tool to achieve solutions to some of the complex, multidimensional and transdisciplinary issues. With this understanding and motivation, G20-CSAR is conceptualized as an initiative under India's G20 Presidency to drive the agenda for Inclusive Global Science Advice."
Dr. (Mrs) Parvinder Maini, Scientific Secretary at the Office of Principal Scientific Adviser to the Government of India gave a presentation on the CSAR and on the proposed activities. She shared the overall contours of the first meeting, which is being held from March 28-30, 2023 at Ramnagar, Uttarakhand.
Dr Maini shared that the following agendas will be discussed during the forthcoming:
Opportunities in One Health, for better disease control and pandemic preparedness

Synergizing Global Efforts to Expand the Access to Scholarly Scientific Knowledge

Diversity, Equity, Inclusion, and Accessibility in Science & Technology (S&T)

An Institutional Mechanism for Inclusive, Continuous and Action-Oriented Global S&T Policy Dialogue
In his remarks, Mr Nagaraj Naidu Kakanur, Joint Secretary, G20 Secretariat said that Science is a cross-cutting subject at the all 13 engagements under the sherpa track. CSAR is a unique initiative happening for the first time. Priorities identified are universal in nature and fall under the rubric of India's G20 theme which is One World One Family One Future. Hence, it is pertinent that these issues are also deliberated upon at the Chief Science Advisers Roundtable. He emphasised that the outcomes of the discussion will be shared with the leaders of the G20 countries and will find reflection in 18th G20 Heads of State and Government Summit.
G20-CSAR is a government-to-government level initiative conceptualised under the India's G20-Presidency. The motivation of this initiative is to bring together the Chief Science Advisers and their equivalents of G20 member countries, as well as the invited countries, to deliberate upon and develop collaborative frameworks for some of the common pressing global science and technology (S&T) policy issues. This initiative will also help in establishing an effective and coherent global science advice mechanism.
For details, please visit: https://g20csar.org/
To watch the curtain raiser event and detailed press briefing, please visit: https://www.youtube.com/live/rn80T3PoZMU?feature=share
****
DS/ST