National Civil Aviation Policy 2015
Vision: To create an eco-system to enable 30 crore domestic ticketing by 2022 and 50 crore by 2027. Similarly, international ticketing to increase to 20 crore by 2027.
Mission: Provide safe, secure, affordable and sustainable air travel with access to variousparts of India and the world.
Objectives
i) Ensure safe, secure and sustainable aviation industry through use of technology and effective monitoring
ii) Enhance regional connectivity through fiscal support and infrastructure developmentDRAF.
iii) Enhance ease of doing business through deregulation, simplified procedures and e-governance
iv) Promote the entire aviation sector chain: cargo, MRO, general aviation, aerospace manufacturing and skill development.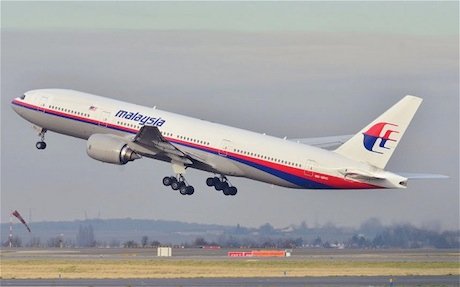 Main Highlights:
The government places topmost priority on aviation safety. The focus will be on pre-empting and preventing incidents. Safety violations will be treated with zero-tolerance.
DGCA will strive to create a single-window system for all aviation related transactions, queries and complaints. The services rendered by DGCA will be fully automated by 1 April 2016 by implementing eGCA project on priority.
DGCA will implement State Safety Programme (SSP) and develop State Safety Plan periodically which addresses the aggregate safety risks at the State level. Under the SSP, it will be ensuredthat relevant service providers implement the Safety ManagementDRAFSystems(SMS),proactivelyidentifyoperationalhazards and apply risk management principle for the mitigation of these hazards. A State Safety database will be developed to act as the basis for identification of safety risks.
DGCA will ensure real-time safety tracking and prompt incident reporting.
The Aircraft Accident and Incident Investigation Bureau (AAIIB) will be strengthened in order to undertake speedy, professional and effective investigations.
MoCA will create a consultativeTgroupcomprising DGCA and industry experts to meet once every quarter and identify areas of improvement.
DGCA will issue separate Civil Aviation Requirements (CAR) wherever possible for the ease of Scheduled Commuter Airlines, Charter operators etc.
DGCA will carry out a comprehensive review of all CARs once every 5 years starting from FY 2016-17.
DGCA will be authorised to impose fines and penalties depending upon the nature of violations. For this, appropriate amendments, wherever required, will be carried out in Acts, Rules and Regulations.
DGCA will be allowed to recruit its personnel directly for posts which are sanctioned as per recruitment rules by exempting them from UPSC for this purpose.
The Regional Connectivity Scheme (RCS) will come into effect from 1 April 2016.
MoCA will target an all-inclusive airfare not exceeding Rs 2500 per passenger, indexed to inflation for a one-hour flight on RCS routes.
RCF will be funded by a levy of 2% on all domestic and international tickets from 1stJanuary 2016 onwards under Clause 5(2)(ab) of the Aircraft Act 1934. The RCF levy will be applied on all routes other than Cat IIA routes and RCS routes.
The government will enter into an 'Open sky' ASA on a reciprocal basis with SAARC countries and countries with territory located entirely beyond a 5000 km radius from New Delhi. Unlimited flights above the existing bilateral rights will be allowed directly to and from major international airports within the country as notified by MoCA from time to time. However, the landing rights at other airports under the existing ASA will continue to be honoured.
Indian carriers will be free to enter into code-share agreements with foreign carriers for any destination within India on a reciprocal basis.
The government will promote the growth of SCA for efficient regional connectivity. The eligibility criteria for SCA in terms of paid-up capitalwill be kept at Rs 2 crore to facilitate easy entry of new players.
Advanced Cargo Information (ACI) system will be implemented by 1 April 2016 to facilitate faster processing by Customs, security agencies and terminal operators.
MoCA will pursue limitation of CO2 emission in Indian aviation in coordination with ICAO. DGCA will issue a CAR, making it mandatory for all aircraft operators to develop a reliable reporting system for CO2 emissions, based on fuel consumption, for each flight that lands in or takes off from India.