The 4th Bahrain International Air Show (BIAS) is taking place at Sakhir Air base from 21-23 January 2016.
As a part of the Air show, the Royal Bahrain Air Force has invited Indian Air Force's world renowned helicopter formation display team 'Sarang'  to put up displays at the air show.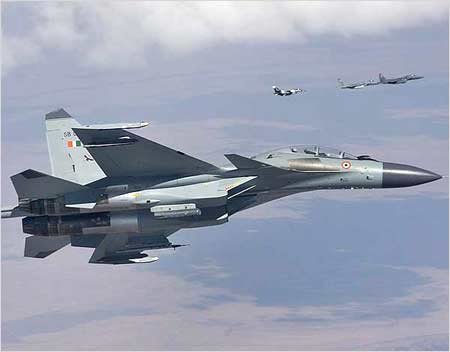 Responding to this invitation,  the IAF has sent the Sarang Air Display team led by Group Captain AS Abhayankar to display the legendary skills of the IAF Helicopter Display Team.
The Sarang Team was formed in 2002 and flies indigenously built ALH helicopters.  The Sarang's first public display internationally was in Singapore in 2004 and the team was judged as being amongst the top 10 display teams in 2005 at the Al Ain Aerobatic Show at UAE.
The display by the team aims to enchant its audience with precision manoeuvring and ballet-like coordinated flying.
The display embodies beauty and grace; hence the name Sarang which in Sanskrit means peacock,  India's national bird.
This display will have an affirmative impact on relations of both countries as well as showcase the capabilities of IAF and Hindustan Aeronautics Limited,  the manufacturer of the Advanced Light Helicopter.