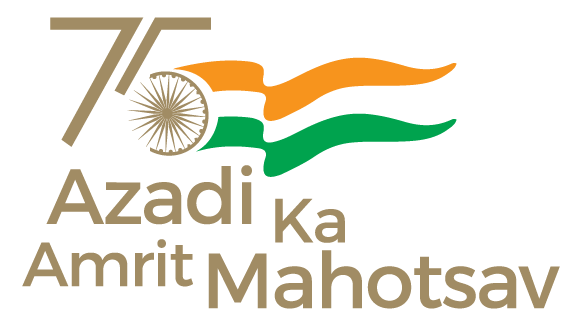 Chief Election Commissioner Shri Rajiv Kumar today chaired a consultation meeting with Department of Empowerment of Persons with Disabilities (DEPwD), Ministry of Social Justice & Empowerment, Government of India, wherein a presentation was given by DEPwD for partnering with Election Commission of India (ECI) to strengthen Institutional collaboration for taking forward ECI's goal of Inclusive, Accessible & Participative elections.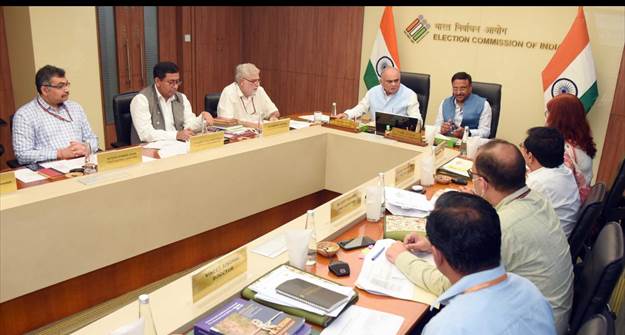 During the meeting, discussions were held on various aspects of collaboration for Strengthening of infrastructure at polling stations including accessible toilets, tactile tiles and temporary props, exchange of available data for targeted interventions and outreach, development of appropriate outreach content, stakeholder engagements with National level Institutes, CSOs/NGOs working in the domain and Training & Capacity Building of election officials.
CEC Shri Rajiv Kumar while sharing his broader vision, emphasized on achieving a new normal of enabling environment in the entire election process ecosystem from registration to voting to nudge Divyanjans for their active involvement and participation. Shri Kumar said PwD achievers and trained individuals suggested by DEPwD would be associated as partners to supplement ECI's efforts of making Polling areas more Divyangjan-friendly. CEC recounted his experience from student days to emphasize on the need for attitude and behavior change towards Persons with special abilities and said specific training of Polling Personnel would be conducted for due sensitization. He added that contrary to popular perception, Divyangjans actually are more able and their development of inner senses often outweighs their impediments. CEC also mentioned that directions have been issued to all Chief Electoral Officers for intensive efforts to ensure 100 % registration of divyangjans in the electoral roll.
While addressing the meeting, Election Commissioner, Shri Anup Chandra Pandey stressed on the need to develop partnerships with CSOs, NGOs and national institutes, field infrastructure associated with DEPwD to further add value to ongoing efforts of ECI in reaching out to Divyangjans and ensuring their participation in the electoral process. He added training & sensitisation of election officials and development of accessible outreach material and use of available databases with DEPwD for targeted outreach is the need of the hour.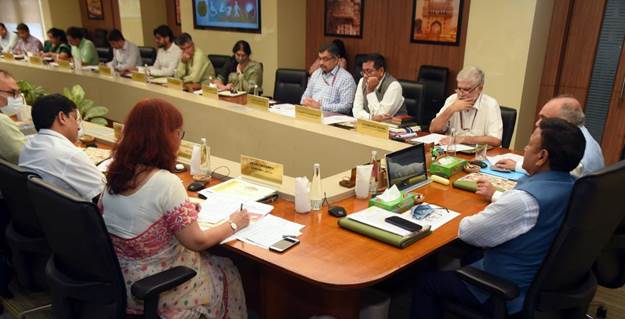 Secretary DEPwD Ms. Anjali Bhawra, gave a detailed presentation before the Commission highlighting the legal provisions as mandated under Rights of Persons with Disabilities Act 2016, initiatives taken by DEPwD including IT Applications like Sugamya Bharat app for grievance redressal, creating a national database of PwDs for Unique Disability Identity Card and flagship schemes of the Department for Empowerment of Persons with Disabilities.
A presentation covering various legal provisions in the RP Act & Conduct of Elections Rules 1961 for Persons with Disabilities and ECI initiatives like Voter EPICs in Braille and Braille features on EVMs,  PwD App mapping, Home voting facility through Postal Ballot, transport facility, special focus on enrolment of PwD electors during Special Summary Revision of Electoral Roll, Stakeholder engagement, sign language interpreters in significant meetings and Disability Coordinators for ensuring Accessible elections over the years, was given by Deputy Election Commissioner Shri Nitesh Vyas.            
Senior Officials from ECI and DEPwD were present during the meeting. Director, National Institute for the Empowerment of Persons with Visual Disabilities and representative from Indian Sign Language Research & Training Centre also attended the meeting. A unique feature of today's meeting was the initiative taken by CEC Shri Rajiv Kumar for capacity building and encouraging two differently-abled ECI staffers to anchor the proceedings of the meeting.
***
RP