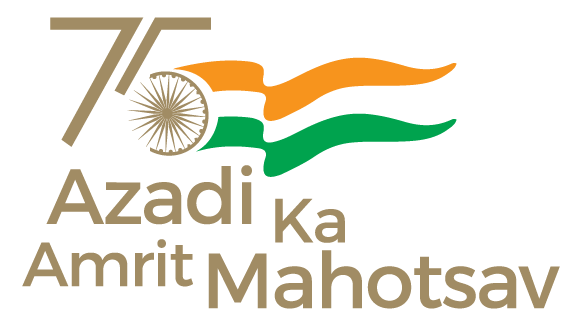 वाहे गुरु जी का खालसा।
वाहे गुरु जी की फ़तह॥
All the dignitaries on stage, ladies and gentlemen present at the event and all the dignitaries from all over the world connected to us virtually!
I extend my heartfelt welcome to all of you in this grand event dedicated to the 400th Prakash Parv of Guru Tegh Bahadur ji. The peace I felt on hearing the Shabad Kirtan is difficult to express in words.
Today I have also had the privilege of releasing a commemorative postage stamp and coin dedicated to the Guru. I believe it is the blessings of our Gurus. Earlier in 2019 we had the privilege of celebrating 550th Prakash Parv of Guru Nanak Dev Ji and in 2017 we celebrated the 350th Prakash Parv of Guru Gobind Singh Ji.
I am glad that today our country is moving forward on the principles of our Gurus with full devotion. On this virtuous occasion, I bow down with respect at the feet of all ten gurus. I extend my warm greetings on the occasion of Prakash Parv to all of you, to all the countrymen and to the people all over the world who have faith in Guruvani.
Friends,
Red Fort has been witness to several important periods. This fort has not only seen the martyrdom of Guru Tegh Bahadur Sahib ji but has also tested the spirit of people who died for the country. During the 75 years after independence, several Indian dreams have resonated from here. Therefore, this event, being held at the Red Fort during the 'Azadi Ka Amrit Mahotsav' has become all the more special.
Friends,
Wherever we have reached today has been possible because of the sacrifices of lakhs and crores of our freedom fighters. Crores of people have laid down their lives to see the fulfilment of the dream of a free India, the India that makes its own decisions; a democratic India; the India spreading the message of philanthropy in the world.
India is not just a country, but is a great heritage and a great tradition for us.
The Rishis, sages and gurus have embellished this land by their penance for hundreds of thousands of years and have enriched it by their ideas. Honouring this tradition, ten gurus had dedicated their lives to protect its identity.
So friends,
India's Independence, India's freedom from several years of colonialism cannot be seen in isolation from India's spiritual and cultural journey. That is why; today the country is celebrating the 'Azadi Ka Amrit Mahotsav' and the 400th Prakash Parv of Guru Tegh Bahadur ji together with similar resolutions.
Friends,
Our Gurus always took the responsibility of society and culture along with knowledge and spirituality. They used their spiritual power as a medium for service to humanity. When Guru Tegh Bahadur ji was born, the Guru's father had said-
''दीन रच्छ संकट हरन"।
That is, this child is a great soul. He would be the protector of the oppressed and would dispel every crisis. That is why Sri Guru Hargobind Sahib had named him Tyag Mal. Guru Tegh Bahadur ji had also demonstrated this sacrifice in his life. Guru Gobind Singh ji has written about him-
"तेग बहादर सिमरिए, घर नौ निधि आवै धाई।
सब थाई होई सहाई"॥
That is, just remembering Guru Tegh Bahadur ji will bring all the success. Guru Tegh Bahadur ji had such a wonderful spiritual personality. He was rich in such extraordinary talent.
Friends,
Here, close to the Red Fort, there is Gurdwara Sheeshganj Sahib, a symbol of the immortal sacrifice of Guru Tegh Bahadur. This holy Gurudwara reminds us how great the sacrifice of Guru Tegh Bahadur ji was to protect our great culture. At that time there was turmoil of religious fanaticism in the country. There were self-seeking people in India, who considered religion as the subject of philosophy and science and had resorted to violence and tyranny in the name of religion. At that time India saw a ray of hope to save its identity in the form of Guru Tegh Bahadur ji. At that time Guru Tegh Bahadur ji, becoming 'Hind di Chadar' (protector of Hindustan), had stood like a rock in front of Aurangzeb's tyrannical thinking. History is witness; this present time is witness and this Red Fort is also a witness to the fact that even though Aurangzeb and his tyrants had severed many heads, they could not separate our beliefs and devotion from us. The sacrifice of Guru Tegh Bahadur ji has inspired many generations of India to live and die to protect the dignity, honour and respect of their culture. Major ruling powers have vanished, severe storms have calmed down, but India still stands strong, remains immortal and is moving forward. Today once again the world is looking towards India, hoping to receive guidance for humanity. We can feel the blessings of Guru Tegh Bahadur ji everywhere in the aura of 'New India'.
Brothers and sisters,
Whenever a new challenge arises here in any time period, some great soul gives direction to this ancient country by showing new paths. Every region, every corner of India has been illuminated by the influence and knowledge of our Gurus. Guru Nanak Dev ji united the whole country in one thread. Guru Tegh Bahadur's followers were everywhere; Patna Sahib in Patna and Rakabganj Sahib in Delhi; we can see 'Ek Bharat' everywhere in the form of the wisdom and blessings of Gurus.
Brothers and sisters,
I consider my government fortunate that it is getting to do so much for the service of the Gurus. Last year, our government had decided to celebrate Veer Bal Diwas on 26th December in the memory of the great sacrifice of Sahibzadas. Our government is also making relentless efforts to connect the pilgrimages of Sikh tradition. By constructing the Kartarpur Sahib Corridor that was awaited for decades, our government has shown its commitment to Guru Seva. Our government has also modernized rail facilities at places associated with Guru Gobind Singh ji including Patna Sahib. We are also building a pilgrimage circuit connecting all the major places including Anandpur Sahib in Punjab and Amritsar Sahib in Amritsar through 'Swadesh Darshan Yojana'. The work of making ropeway for Hemkund Sahib in Uttarakhand is also underway.
Friends,
Sri Guru Granth Sahib ji is our guide of self-realization as well as a living form of India's unity in diversity. That is why, when a crisis cropped up in Afghanistan and the question of bringing back copies of holy Guru Granth Sahib arose, the Government of India put all its efforts. We were not only able to bring back Guru Granth Sahib by carrying the copies on heads with full respect, but also were able to save our Sikh brothers in distress. The Citizenship Amendment Act has cleared the way for Sikh and minority families from neighbouring countries to get citizenship of the country. All this has been possible because our Gurus have taught us to put humanity first. Love and harmony are part of our culture.
Friends,
Our Guru says,
भै काहू को देत नहि,
नहि भै मानत आन।
कहु नानक सुनि रे मना,
ज्ञानी ताहि बखानि॥
That is, the wise does not intimidate anyone, nor is he afraid of anyone. India has never posed a threat to any country or society. Even today we are concerned about welfare of the whole world. That is our only wish. Speaking of self-reliant India, we place the goal of the entire world's progress before us. If India is propagating about yoga in the world, it does so with the desire of good health and peace for the whole world. I just returned from Gujarat yesterday. There the World Health Organization's Global Centre for Traditional Medicine has been unveiled. Now India will take the benefits of traditional medicine to every nook and corner of the world, playing a pivotal role in improving the health of the people.
Friends,
India of today strives and works for peace with complete stability even in the midst of global conflicts. And India is equally determined about the defence and security of its country today. Before us is the great Sikh tradition given by the Gurus. By putting aside the old thinking, old stereotypes, the gurus had put forward new ideas. Their disciples adopted and learnt that. This social campaign of new thinking was an ideological innovation. That is why, new thinking, continuous hard work and hundred per cent dedication is the identity of our Sikh society even today. This is the resolve of the country today during the 'Azadi Ka Amrit Mahotsav'. We should be proud of our identity. We should be proud of the 'local'; we have to build a self-reliant India. We have to build an India whose potential is recognized by the world, which takes the world to new heights. The development of the country and the rapid progress of the country are the responsibilities of all of us. For this 'everyone's effort' is needed. I am sure that with the blessings of the Gurus, India will reach the pinnacle of its glory. When we celebrate hundred years of independence, a new India will be in front of us.
Guru Tegh Bahadur Ji used to say-
साधो,
गोबिंद के गुन गाओ।
मानस जन्म अमोल कपायो,
व्यर्था काहे गंवावो।
With this spirit, we have to devote every moment of our life to the country. Together we will take the country to new heights of development. With this belief, once again heartiest congratulations to all of you!
 
वाहे गुरु जी का खालसा।
वाहे गुरु जी की फ़तह॥
****
DS