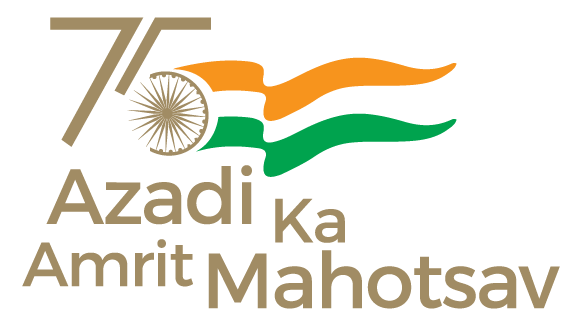 Excellencies,
A warm welcome to all of you at the Third FIPIC Summit! I am delighted that Prime Minister James Marape is co-hosting this summit with me. I would like to express my gratitude to him and his team for all the arrangements made for the Summit here in Port Moresby. 
Excellencies, 
This time, we are meeting after a long time. Meanwhile, the world has gone through a difficult period of Covid pandemic and many other challenges. The impact of these challenges has been felt most by the countries of the Global South. 
Climate change, natural disasters, hunger, poverty, and various health-related challenges were already prevalent. Now, new issues are emerging. Barriers are arising in the supply chains of food, fuel, fertilizer, and pharmaceuticals. 
Those whom we considered trustworthy, it turned out that they were not standing by our side in times of need. During these challenging times, an old saying has proven true: "A Friend in need is a friend indeed." 
I am glad that India stood with its Pacific island friends during this challenging time. Whether it was vaccines or essential medicines, wheat or sugar; India, in line with its capabilities, has been assisting all partner countries. 
Excellencies, 
As I have said before, for me, you are not Small Island States, but Large Ocean Countries. It is this vast ocean that connects India with all of you. The Indian philosophy has always viewed the world as one family. 
The theme of our ongoing G-20 Presidency this year, 'One Earth, One Family, One Future,' is also based on this ideology. 
This year, in January, we organized the Voice of Global South Summit, in which your representatives participated and shared their thoughts. I congratulate you for that. India considers it a responsibility to bring the issues, expectations and aspirations of the Global South to the attention of the world through the G-20 platform. 
Excellencies, 
In the last two days, I have made the same effort at the G-7 outreach Summit as well. His Excellency Mark Brown, who was representing the Pacific Island Forum there, can attest to it. 
Excellencies, 
India has set ambitious targets on the issue of climate change, and I am pleased that we are working rapidly towards them. 
Last year, I launched the mission LiFE – Lifestyle For Environment, along with the UN Secretary-General. I would like you to join this movement as well. 
India has taken initiatives like the International Solar Alliance and CDRI. I understand that most of you are already part of the Solar Alliance. I believe you will also find the CDRI programs useful. On this occasion, I invite all of you to join these initiatives. 
Excellencies, 
While prioritizing food security, we have also focused on nutrition and environmental conservation. The year 2023 has been declared as the International Year of Millets by the UN. India has given the status of "Shree Ann" to this superfood. 
They require less water for cultivation and are nutritionally rich. I believe that millets can make a significant contribution to ensuring sustainable food security in your countries as well. 
Excellencies, 
India respects your priorities. It feels proud to be your development partner. Whether it's humanitarian assistance or your development, you can count India as a reliable partner. Our perspective is based on human values. 
Convention Center in Palau; 
Waste management project in Nauru; 
Seeds for cyclone-affected farmers in Fiji; 
And solar light project in Kiribati. 
All of these are based on the same sentiment. 
We are ready to share our capabilities and experiences with you without any hesitation. 
Whether it's digital technology or space technology; Whether it's health security or food security; Whether it's climate change or environmental conservation; We are with you in every way. 
Excellencies, 
We share your belief in multilateralism. We support a free, open, and inclusive Indo-Pacific. We respect the sovereignty and integrity of all countries. 
The voice of the Global South should also resonate strongly in the UN Security Council. For this, reform of the international institutions – should be our shared priority. 
I had discussions with Australia, the United States, and Japan in Hiroshima as part of the QUAD. This dialogue has a special focus on the Indo-Pacific region. In the QUAD meeting, we have taken decision to establish the Radio Access Network (RAN) in Palau. In a plurilateral format, we will enhance partnership with Pacific Island countries. 
Excellencies, 
I am glad to hear that the Sustainable Coastal and Ocean Research Institute (SCORI) has been established at the University of the South Pacific in Fiji. This institute connects India's experiences in sustainable development with the vision of Pacific Island countries. 
In addition to research and development, it will be valuable in addressing the challenges of climate change. Today, I am pleased that SCORI is dedicated to the well-being, progress, and prosperity of citizens from 14 countries. 
Similarly, I am delighted that the launch of the website for space technology is taking place for national and human development. Through this, you will be able to download remote sensing data of your country from the Indian satellite network and utilize it in your respective national development plans. 
Excellencies, 
Now, I am eager to hear your thoughts. Once again, thank you very much for participating in this summit today.
DISCLAIMER – This is the approximate translation of Prime Minister's remarks. Original remarks were delivered in Hindi.
****
DS/ST