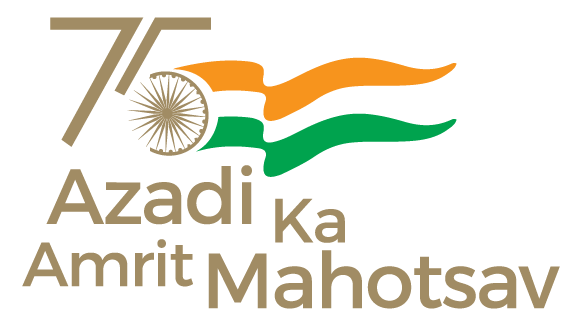 In order to popularise and create awareness about the benefit of Fortified Rice specially in Tribal Areas of the country, the Department of Food and Public Distribution (DFPD) is coordinating with Gujarat, Maharashtra, Chhattisgarh, Madhya Pradesh, Jharkhand, Telangana Rajasthan, Kerala to organize workshops and seminars in the sensitive areas of tribal belts and districts that have population that are vulnerable to Thalassemia and Sickle Cell Anaemia.
So far, workshops/seminars have been organised in 5 locations across 4 States namely: Valsad in Gujarat, Nandurabar and Nashik in Maharashtra, Kanker in Chhattisgarh and East Singhbhum, Jamshedpur in Jharkhand.
The experts discussed the importance of Fortification and how it will boost nutritional requirements of the people of the country. In Nashik, Asst. Prof. (Dr) Hemangini Gandhi, MS University Vadodara. After that, Dr. Renuka Mainde, Convener NetProFan- Nagpur Chapter & Corporate Nutritionist made a presentation on fortified rice, its positive impact on public health and its linkages with Haemoglobinopathies.
Shri Vivek Shukla while summing up the discussions, laid emphasis on providing correct information to beneficiaries so that apprehensions can be allayed in time. The workshop was also covered by the local Media and was well attended by FPS dealers, especially dealers hailing from tribal areas of Nashik
In Nandurbar district, a presentation was made by Prof. (Dr.) Sirimavo Nair, Nodal Officer, Gujarat (NFSA Concurrent Evaluation D/o Food & PD-Govt. of India) made a presentation on fortified staples and its positive impact on public health. Presentations were also made by Dr Naresh Tayade, Dr Panjabrao Deshmukh Memorial Medical College, Amravati and Dr Narayan Bawa, Health officer, District Hospital, Nandurbar, Maharashtra on benefits of fortified rice and its linkages with Haemoglobinopathies. The presentations were followed by a Panel discussion and Q&A session by technical experts and officials from FCI and D/o Food & PD.
Fortification is the process of adding Fortified Rice Kernels (FRK), containing FSSAI prescribed micronutrients (Iron, Folic Acid, Vitamin B12) to normal Rice (Custom Milled Rice) in the ratio of 1:100 (Mixing 1 Kg of FRK with 100 Kg custom milled rice).
Fortified rice is nearly identical to traditional rice in aroma, taste, and texture. This process is done in the rice mills at the time of milling of rice.
Rice fortification ecosystem has been enhanced significantly on boarding rice millers, FRK manufacturers, industries and other stakeholders for production and supply of fortified rice to meet the target requirement. There are more than 9000 rice mills in the country which have installed blending infrastructure for production of fortified rice and their cumulative monthly production capacity is around 60 LMT which is increased by more than 4 times since last year.
Fortification of rice is found to be a cost-effective and complementary strategy to increase vitamin and mineral content in diets with low turnaround time (TAT) and a step towards nutritional security and helps in fighting anaemia and malnutrition in the country. This strategy is implemented in many geographies in the world.
*****
AD/NS