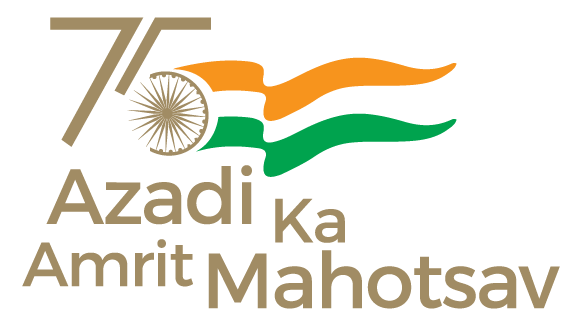 Shri Parshottam Rupala, Union Cabinet Minister of Fisheries, Animal Husbandry and Dairying, Government of India, visited Odisha for review meeting programme with a vision to strengthen the fisheries sector development including other works for participating in Krishi Sanyantra Mela, 2023 .He was welcomed by the Department of fisheries officials along with the fishermen, fish farmers and various related stakeholders at Balasore. The review meeting program had already been initiated in other State/Union Territories of the country as well, where  Shri Parshottam Rupala interacted with beneficiaries, fishermen, fish farmers, traders and other respective stakeholders regarding fisheries sector development.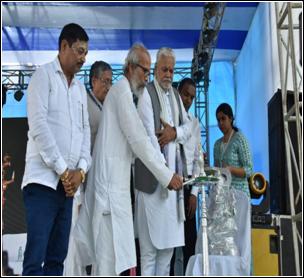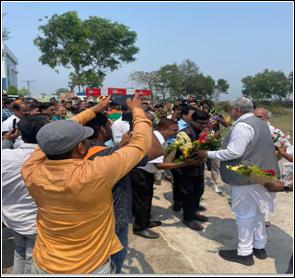 The review meeting program was held on 25th March 2023 at NOCCI Balasore Infrastructure Company at Bampada with fishermen, fish farmers and other stakeholders on fisheries sector highlighting the schemes such as Pradhan Mantri Matsya Sampada Yojana (PMMSY). Challenges, achievements and opportunities that exist were discussed  and  the participants provided feedback and suggestions for bettering the schemes. The program started at Balasore by lighting the lamp in the presence of the dignitaries. The other dignitaries who  participated in the meeting included. Union Minister for Agriculture, Shri Narendra Singh Tomar ( through Video), Shri Sawar Dhanania, (Chairman, Rubber Board), Shri Rajendra Rout, Chairman (Remuna Block), Shri Sudhanshu Shekhar Parida (MLA, Remuna Constituency), Shri Paratap Chandra Solanki (MP, Balasore), Shri. Dattatraya Bhausaheb Shinde (DM, Balasore), Shri MC Dominic (Founder & Editor-in Chief, Krishi Jagran),
 Shri Parshottam Rupala, Union Cabinet Minister of Fisheries, Animal Husbandry and Dairying attended various programs of Krishi Sanyantra at Kuruda field and felicitated approx. 75 local successful farmers.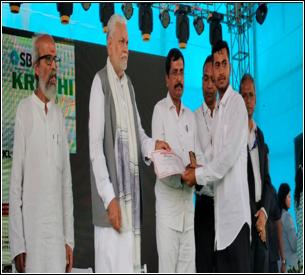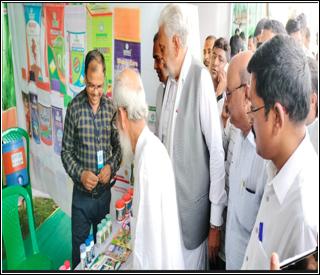 Moving forward,  Shri Parshottam Rupala, Union Cabinet Minister of Fisheries, Animal Husbandry and Dairying, addressed the gathering regarding the Pradhan Mantri Matsya Sampada Yojana (PMMSY) scheme and other multi-dimensional activities of Blue Revolution with major focus on increasing fisheries production and productivity (for both inland and marine) and its associated activities, including infra development, marketing, exports, and institutional arrangements, etc. In this regard, the review meeting was chaired by him at Balasore. He interacted with the dignitaries/officers, beneficiaries of PMMSY and KCC. Further, he highlighted about the implementation of PMMSY scheme in all the States & Union Territories and talked in detail about eliminating the gaps in the value chain of fisheries through implementation of schemes such as Pradhan Mantri Matsya Sampada Yojana and KCC for beneficiaries, fish farmers & fishermen. Shri Parshottam Rupala, Union Minister of Fisheries, Animal Husbandry and Dairying, Government of India, attended the event highlighted significant achievements and success of Department of Fisheries ,GoI such as sanction of the construction of 47 new freshwater finfish, 2 Prawn hatcheries, 4 brackish water hatcheries, 4 Large Marine finfish hatcheries, Stage II fishing harbour at Astaranga (Nuagarh) Puri District, 18 Ice Plants/Cold storages, 12 Fish Retail Markets and 32 Fish Kiosks, 18 new Fish Feed Mill Units and 3 Fish Feed Plants.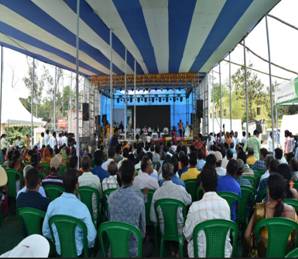 Further, he highlighted the sanction of the modernization of 8 Ice Plants/Cold storages, expansion of 750 hectare area for aquaculture, expansion of 800 hectare area for brackish water aquaculture, sanctioned acquisition of 5 new Deep sea fishing vessels for traditional fishermen, Integrated Development of 2 reservoirs, establishment of 2300 reservoir cages, establishment of 7 ornamental fish rearing and breeding units, establishment of 157 recirculatory aquaculture systems, sanction of the 750 post-harvest transportation units (including 10 refrigerated vehicles, 115 insulated vehicles, 5 Live fish vending centres, 400 motor cycle with ice boxes, and 220 three wheelers with ice boxes), establishment of 10 Bio-toilets in mechanized fishing vessels, 1700 communication and /or Tracking Devices for traditional and motorized vessels like VHF /Transponders etc., 560 boats (replacement) and nets for traditional fishermen, sanction of 781 Safety kits for fishermen of traditional and motorized fishing vessels, 8 Disease diagnostic and quality testing labs, mobile labs/clinics etc.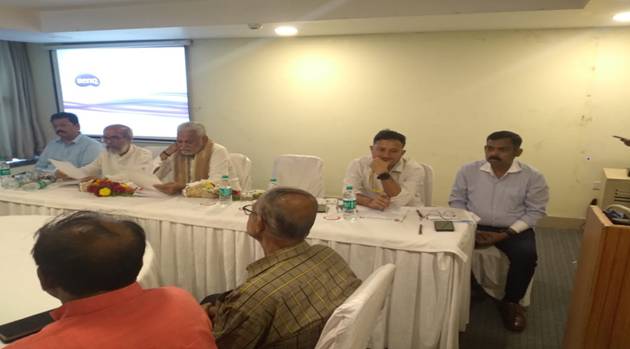 He also shared that employment of 600 multipurpose for Sagar Mitras and nutritional and livelihood support to 44,417 socio-economically backward and active traditional fishers families during fishing ban/lean period have been given during 2020-21 to 2022-23 .Further, he threw light on the financial achievements under the fisheries sector for PMMSY and other schemes of Government of India with a total targeted investment of Rs 967 Crore with a central fund allocation of Rs 372 Crore. He took public meetings and discussed various activities within the departments. Interaction session was organized with fish farmers, fishermen, trade farmers, local peoplec who  interacted in the session and put forth their issues & suggestions.
This interactive session would definitely help in addressing the issues being faced and the same will be worked upon for improvement on fisheries sector development. The review meeting programs will have a significant and enduring effect on future generations, as they will address various developmental issues in an all-encompassing manner with far-reaching positive consequences for the growth and development of the fisheries sector.
***
SS/RK