Current Affairs: FDI (foreign direct investment) inflows into the services sector grew by about 20 per cent to $1.46 billion (Rs 9,404 crore) in the first six months of the current fiscal year.
Department of Industrial Policy and Promotion (DIPP) data shows, that the services sector, which includes banking, insurance, outsourcing, R&D, courier and technology testing, had received FDI worth $1.22 billion (Rs 7,366 crore) in the same period last fiscal year.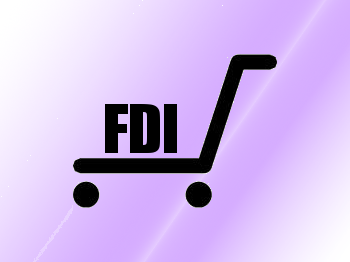 Measures announced by the government are helping these sectors attract more investments. The latest reforms in areas like banking and insurance have resulted in the higher FDI inflows.
Earlier this year, the government hiked the FDI cap in insurance sector to 49 per cent. In banking sector also, the government has eased the norms and permitted portfolio investors to buy up to 74 per cent stake in local private banks with full fungibility.
Other sectors which have attracted healthy foreign inflows during the first half of this fiscal include computer software and hardware ($3.05 billion), trading ($2.3 billion) and automobile ($1.46 billion).
Strong inflows in these sectors propelled the overall FDI into the country by 13 per cent to $16.63 billion during April-September 2015.
The services sector contributes about 60 per cent to India's GDP and receives high foreign inflows. Foreign investments are considered crucial for India, which needs around $1 trillion in the next five years to overhaul its infrastructure sector such as ports, airports and highways, to boost growth.
Growth in foreign investments helps improve the country's balance of payments (BoP) situation and strengthens the rupee.