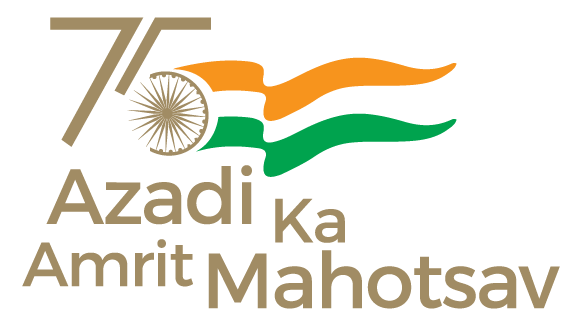 Department of Investment and Public Asset Management (DIPAM), Ministry of Finance, Government of India, organized a conference on  "Creating Wealth through Markets" as part of the department's Azadi Ka Amrit Mahotsav celebrations, at Panjim Convention Centre, Panaji, today (Friday, June 10, 2022).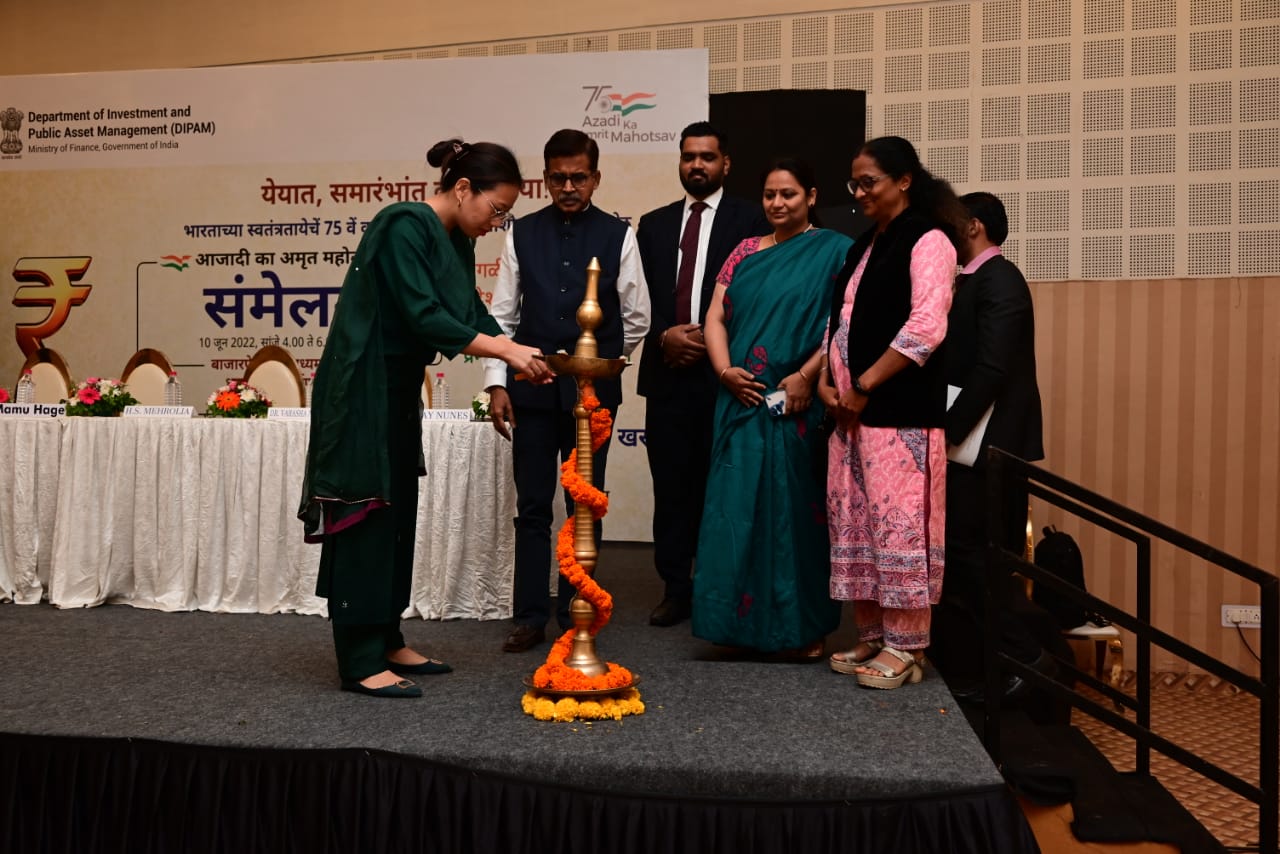 Similar conferences were organized by DIPAM at 75 localities across the country. Union Minister for Finance & Corporate Affairs Smt Nirmala Sitharaman inaugurated the conference in Bengaluru which was live-streamed at all the 75 programs.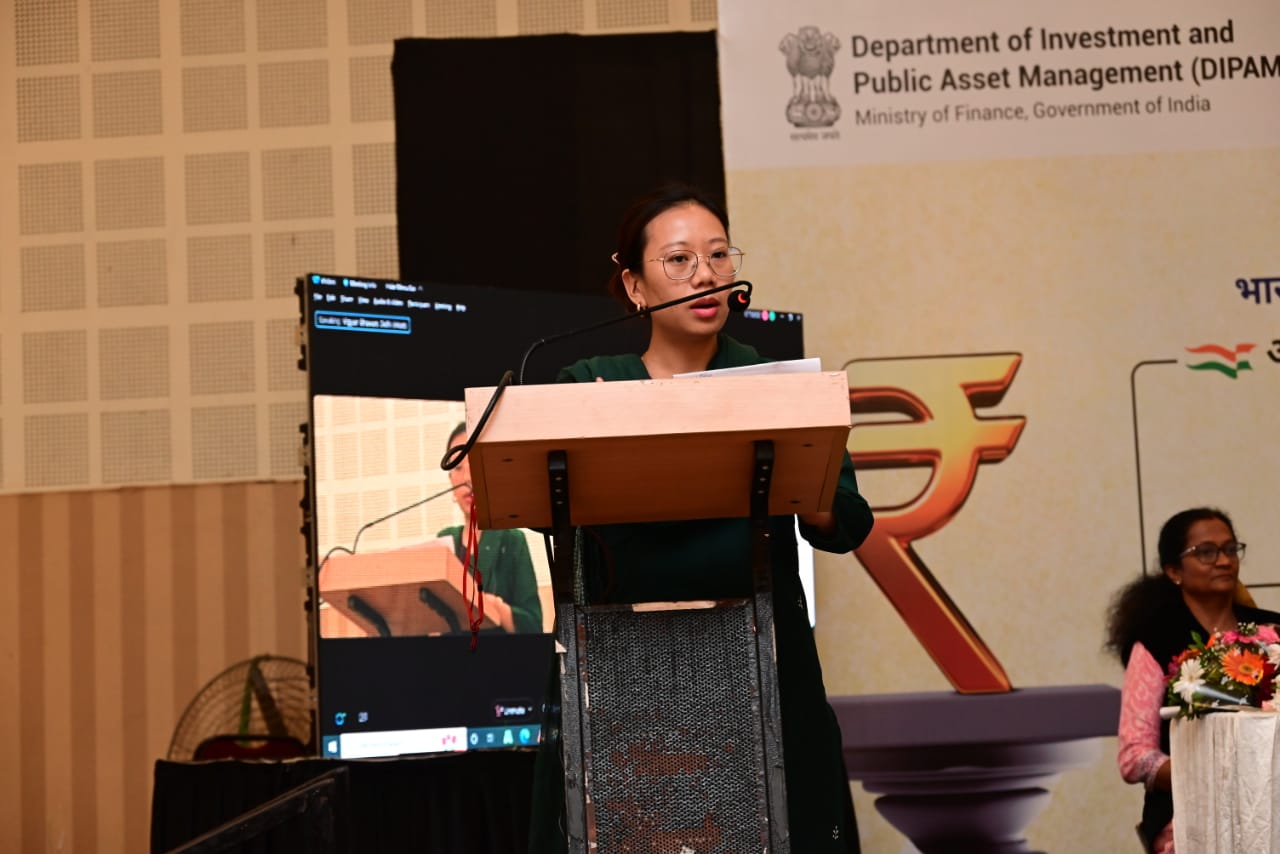 At Panaji, Ms Mamu Hage IAS, Collector, North Goa, inaugurated the conference. Addressing the gathering, Ms Hage explained the steps being taken by the Government of Goa to foster investment in the state.
Shri Harbir Singh Mehrolia of National Stock Exchange said that increased public share of investment in the share market can help the economy grow faster. "At present, just six percent of the household earning is invested in the share market. The Indian economy will be unstoppable if we can make it 50 percent. For that, financial literacy among the masses is very important," he said.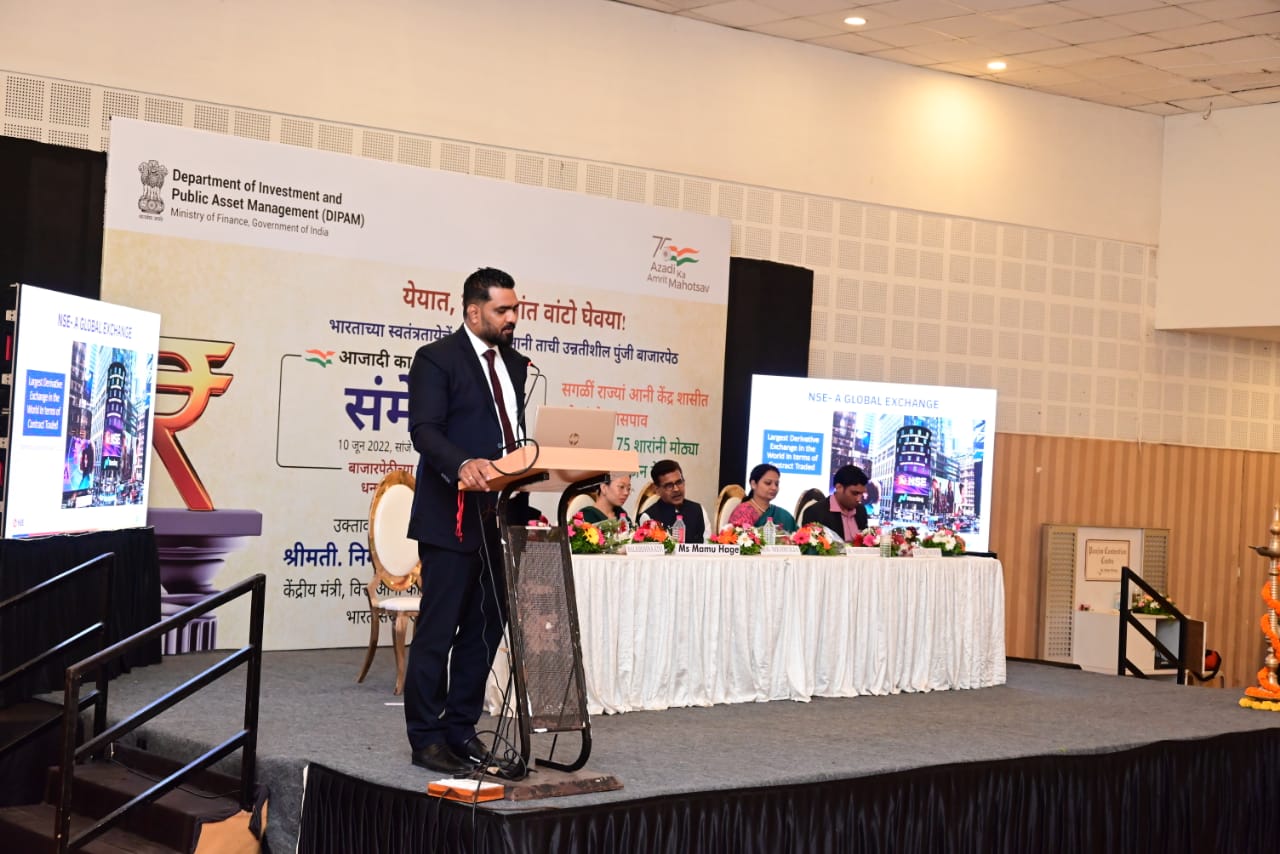 Drawing attention to the gender inequality in the financial market, Dr Suvarna Suryawanshi,  financial literacy advisor, said that women are part of wealth creation but not part of asset ownership. "For women, the gender gap in asset ownership is huge. To overcome that, women should have a source of income, bank account, investment in share market etc. That is not possible unless every woman is made financially literate," Dr Suryawanshi said.
Other speakers at the conference included Mr Sanjay Nunes from Central Depository Service (India) Limited – CDSL, Mr Balkrishna Kini of Association of Mutual Funds in India, and Ms Varsha Nerlekar, financial literacy advisor.
Earlier in Bengaluru, inaugurating the nationwide conference, Union Minister for Finance & Corporate Affairs Smt Nirmala Sitharaman said that the principle in which disinvestment is happening now, is not to shut down a unit but to prime it up and make it run efficiently. "The government wants professional hands to manage those companies, other than intending to create more jobs. Companies that have been disinvested strategically are now giving better returns in terms of equity, better profits for stakeholders," she said.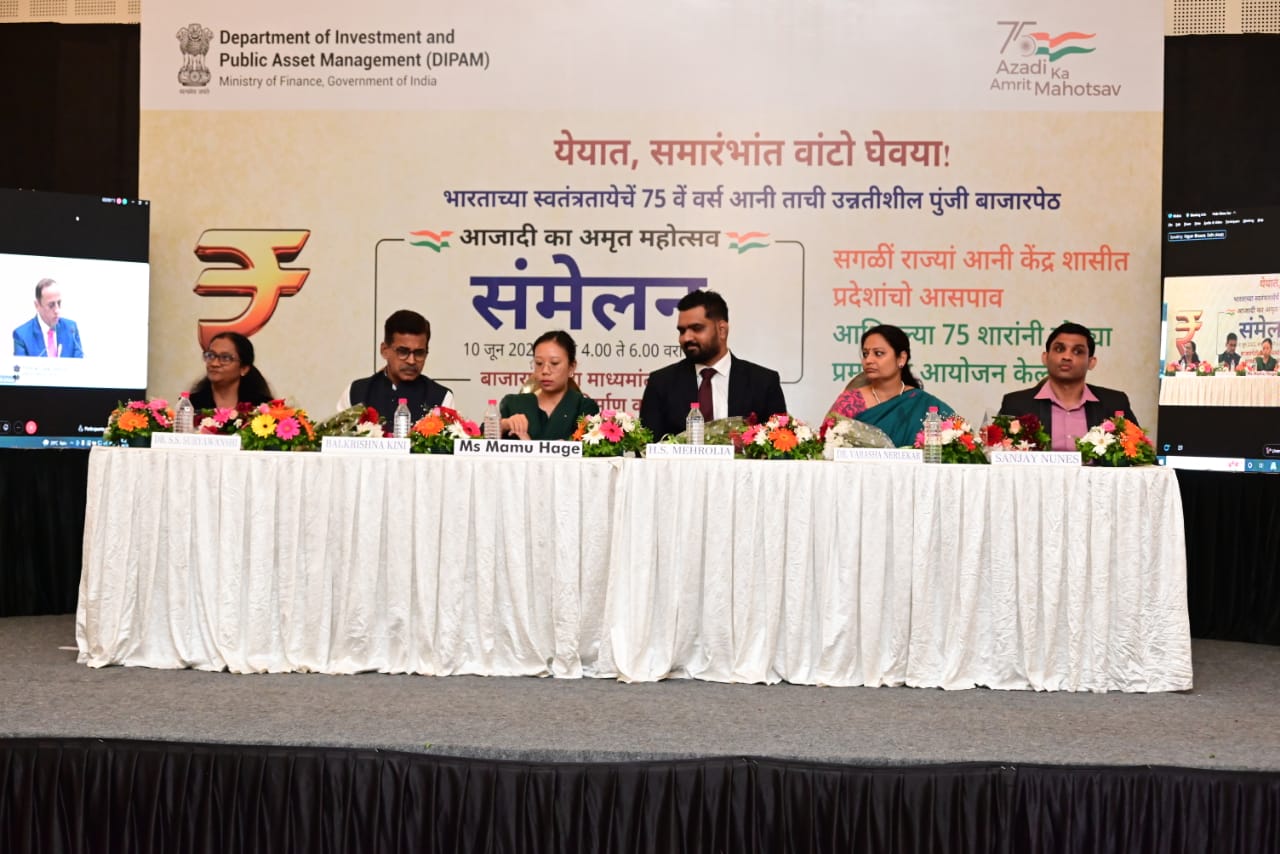 Young entrepreneurs are people who are creating a lot of value in the market. If they take interest in telling what can be done better in public sector companies, then Public Private Partnership can result in greater good for the country, she added.
***
RB/VK/PK
Follow us on social media: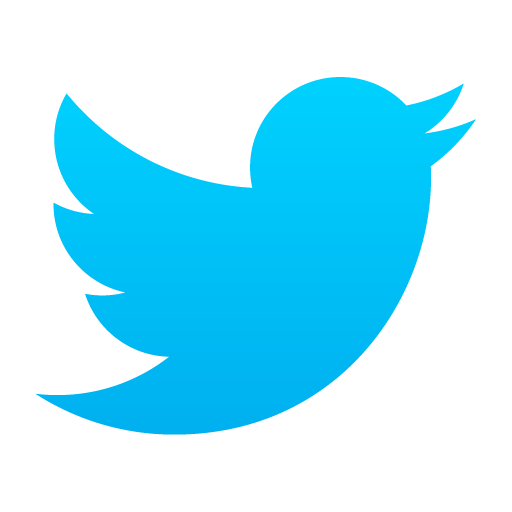 @PIBMumbai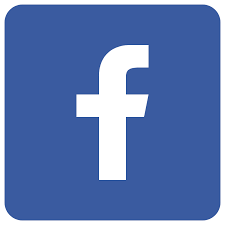 /PIBMumbai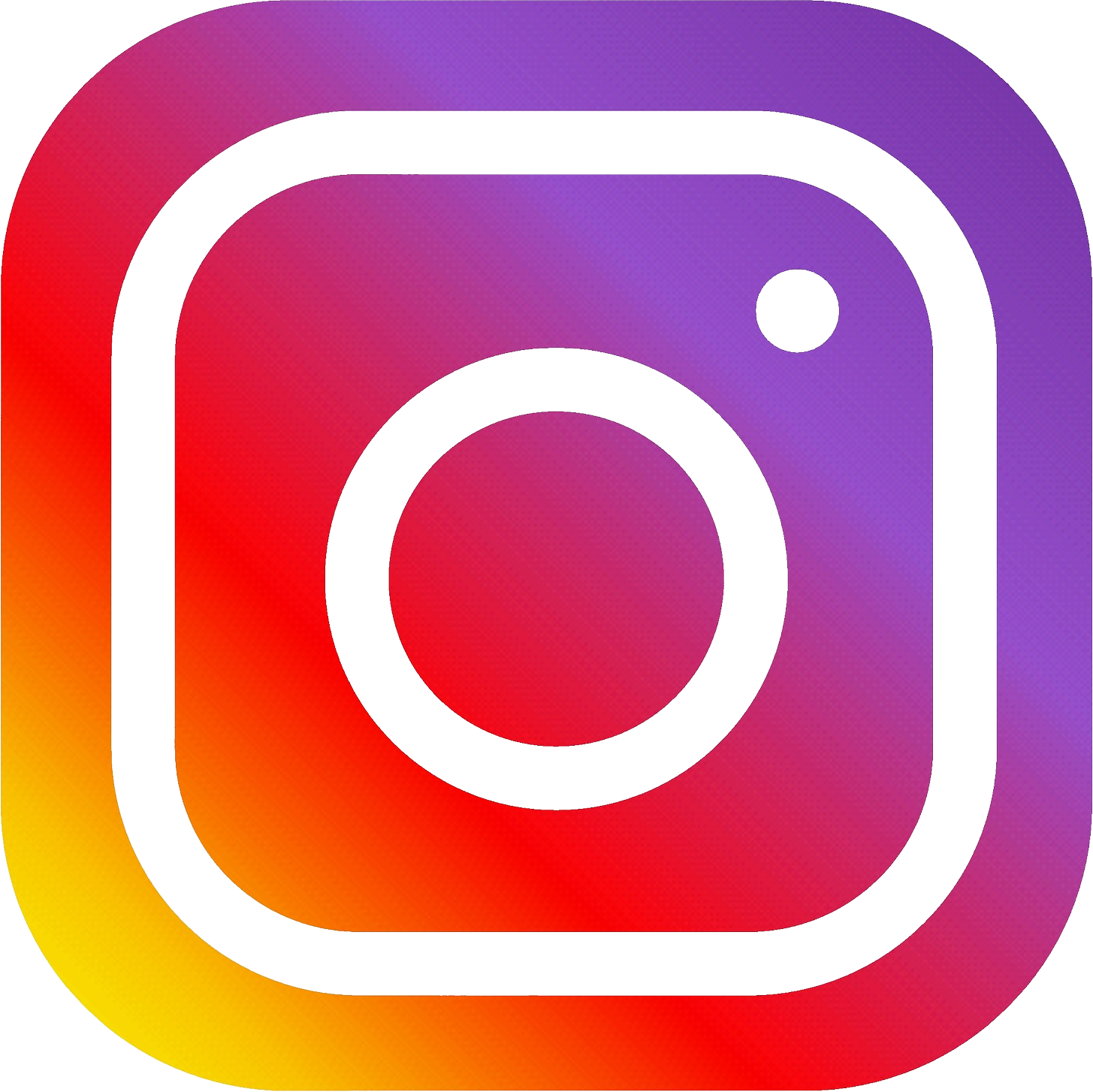 /pibmumbai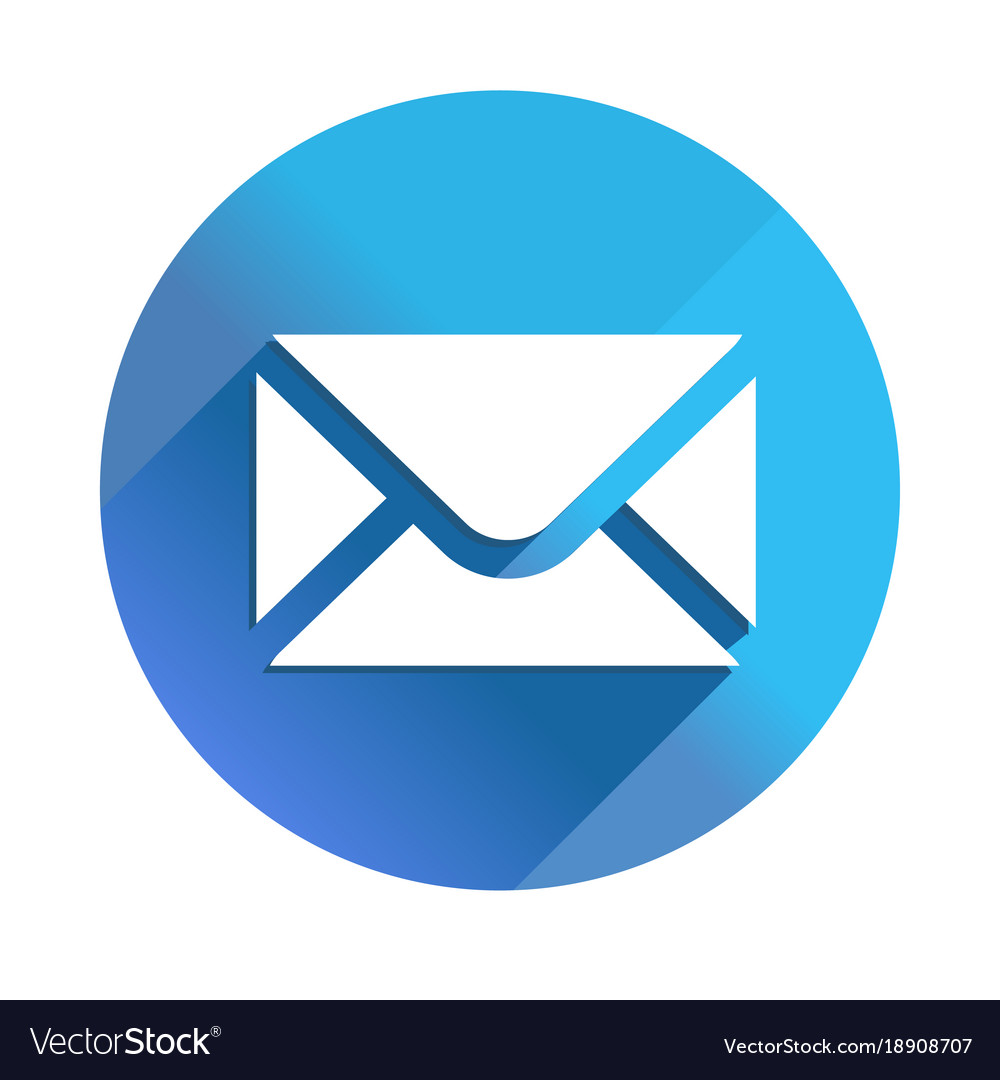 pibmumbai@gmail.com