: Mumbai/New Delhi, July 18, 2021
An 88 member Indian contingent including 54 athletes, who were given a resounding send off at the Indira Gandhi International Airport in Delhi, has reached Tokyo. They arrived at the Narita International Airport Sunday Morning and moved to the Olympic village after customary clearances.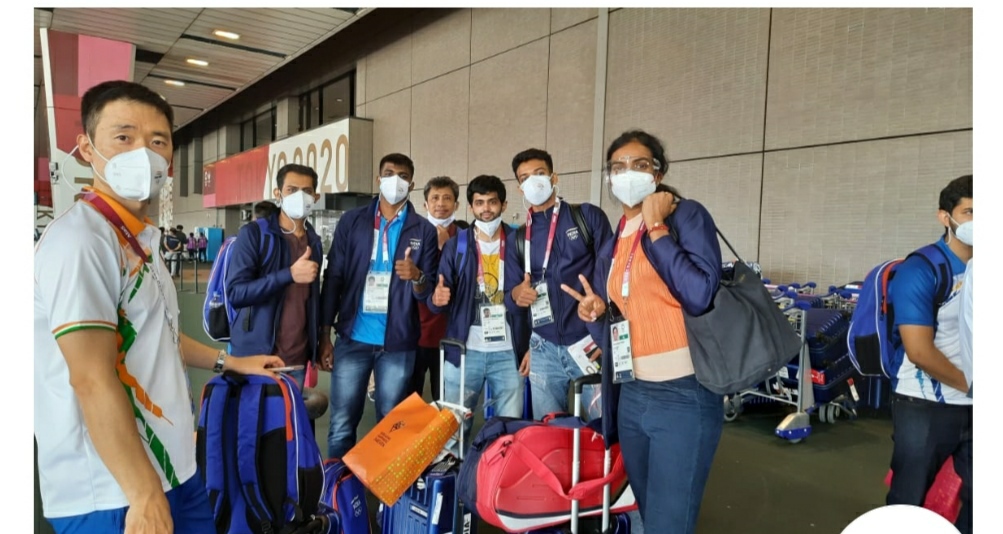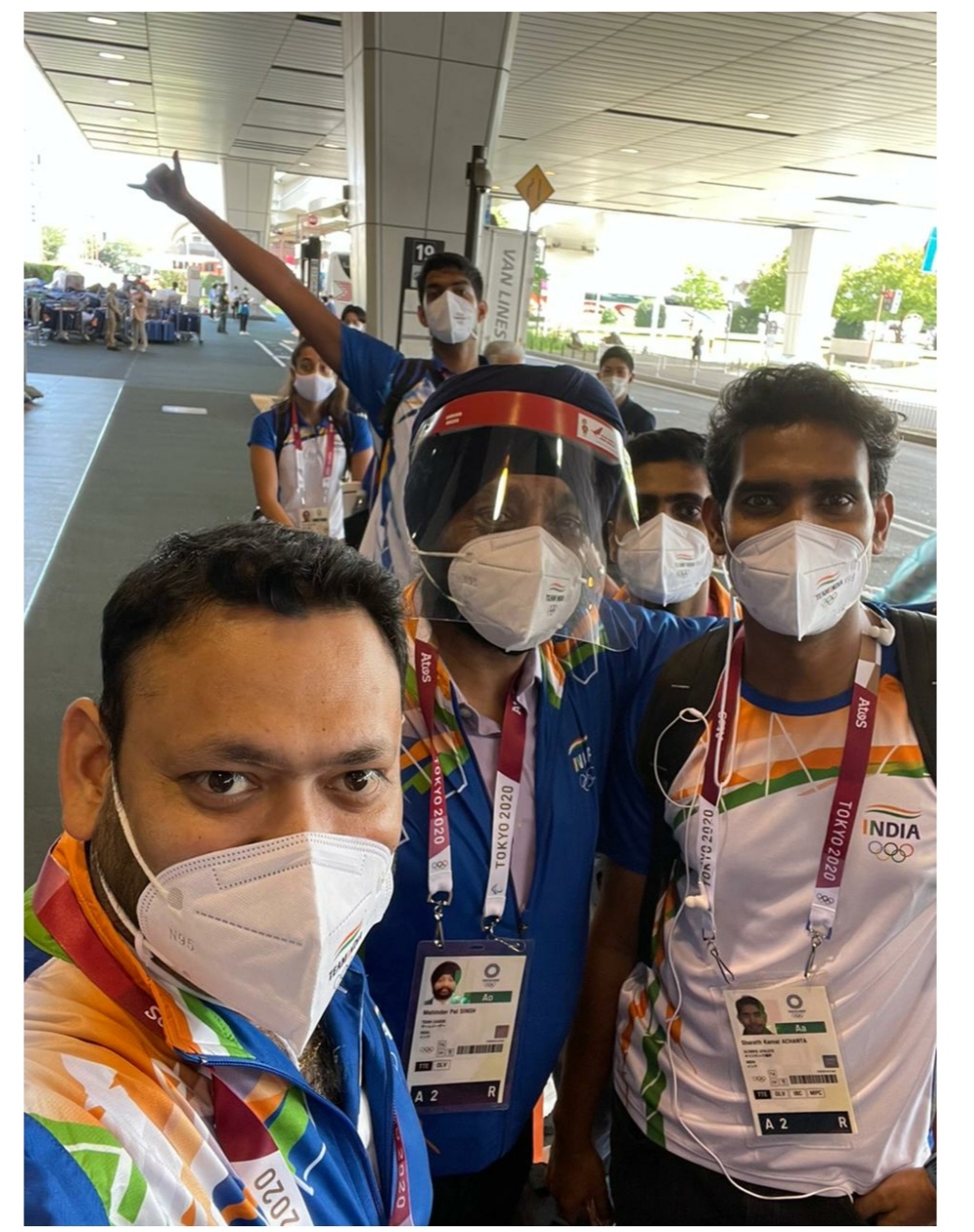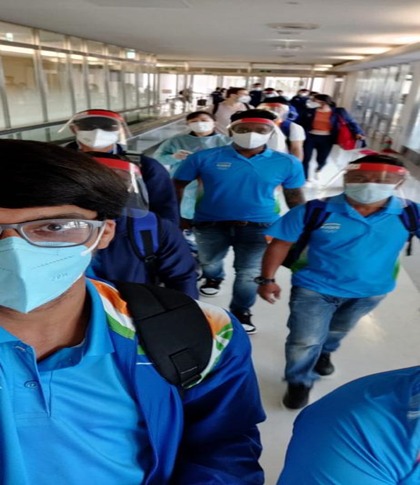 The Indian athletes were greeted at the airport by the Kurobe city representatives, who came with a banner "Kurobe supports Indian athletes!! #Cheer4India!."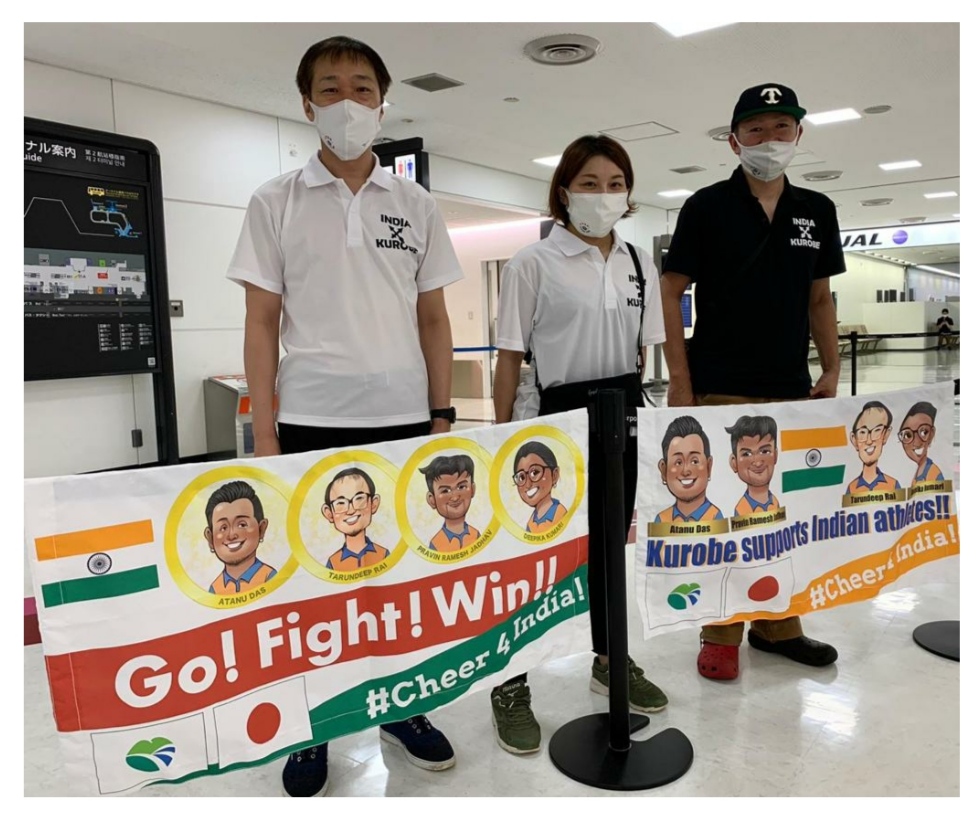 Athletes and support staff in eight disciplines Badminton, Archery, Hockey, Judo, Swimming, Weightlifting, Gymnastics and Table Tennis form part of the first batch. 
Touchdown Tokyo ?

Our contingent has safely landed in Tokyo. Here's a peek from their arrival at the airport. #Hockey#Cheer4India @PMOIndia @ianuragthakur @NisithPramanik @YASMinistry @WeAreTeamIndia @TheHockeyIndia @DDNewslive @ddsportschannel pic.twitter.com/UK8goPPwa5

— SAIMedia (@Media_SAI) July 18, 2021
At the formal send-off ceremony Union Minister for Youth Affairs and Sports Shri Anurag Thakur said, "When you go to represent the country at the Olympics, it is not just an important moment for you but for the whole country. This has been possible because of your discipline, determination and dedication and that is why you are here representing Team India. ".
India's ??best are all set to conquer the world at #Tokyo2020 !

Wishing our brilliant athletes the very best! The pulse of 130 crore Indians is racing!
All eyes on you.
Get Set Go!#Cheer4India

| @WeAreTeamIndia @Media_SAI @IndiaSports @narendramodi | pic.twitter.com/IZ6FR6ne4Q

— Anurag Thakur (@ianuragthakur) July 17, 2021
"As PM Modi said, please go with a free mind. 135 crore Indians are with you, their good wishes and blessings are with you." added Shri Thakur.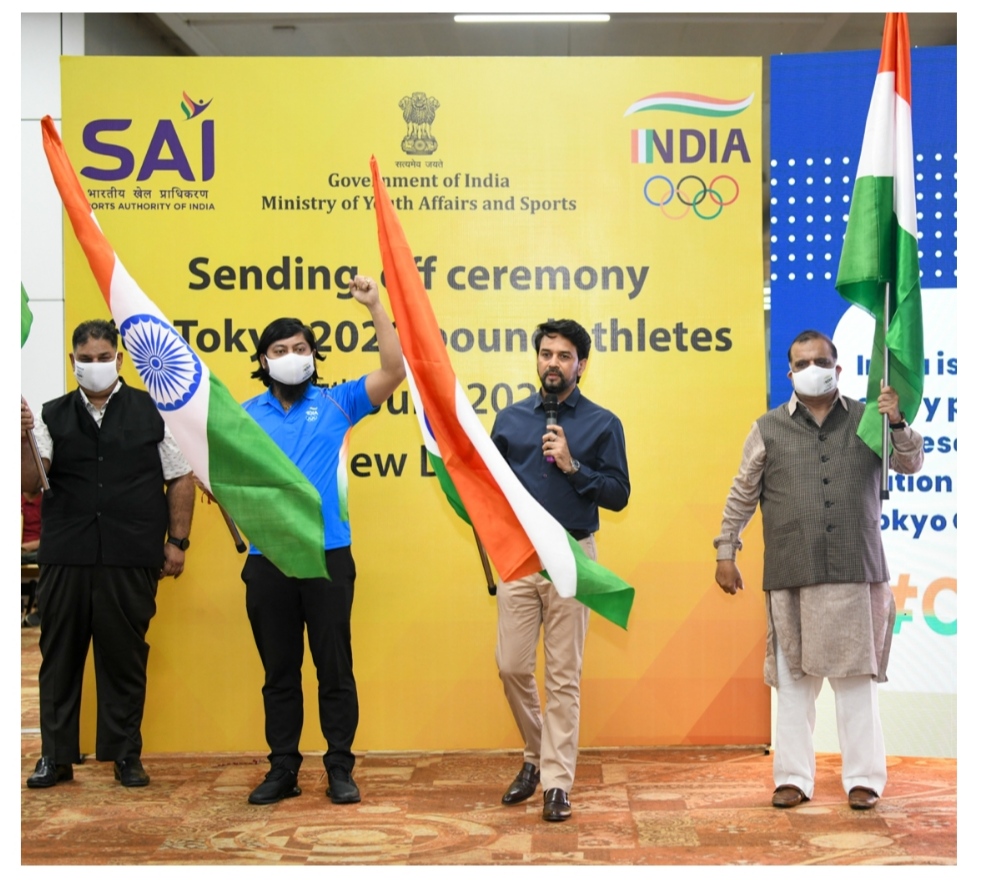 Minister of State, Ministry of Youth Affairs and Sports Shri Nisith Pramanik said, "Your lifelong efforts and preparations have brought you to this moment today". 
119 athletes from India will be competing in 18 sport disciplines and 69 cumulative events in Archery, Athletics (Track and Field), Badminton, Boxing, Equestrian, Fencing, Golf, Gymnastics, Hockey, Judo, Rowing, Sailing, Shooting, Swimming, Table Tennis, Tennis, Weight Lifting and Wrestling. This is the biggest-ever contingent India is sending to any Olympics.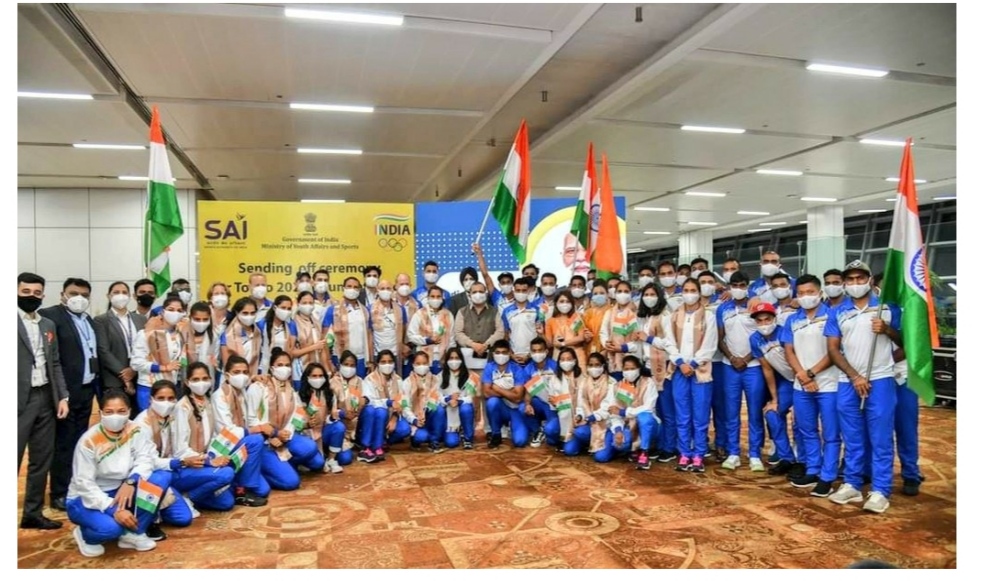 President, Indian Olympic Association Shri Narinder Dhruv Batra and Secretary General IOA Shri Rajiv Mehta also addressed the athletes at the send-off ceremony.
#ICheer4India
**** 
MD/SC/DY
सोशल मिडियावर आम्हाला फॉलो करा: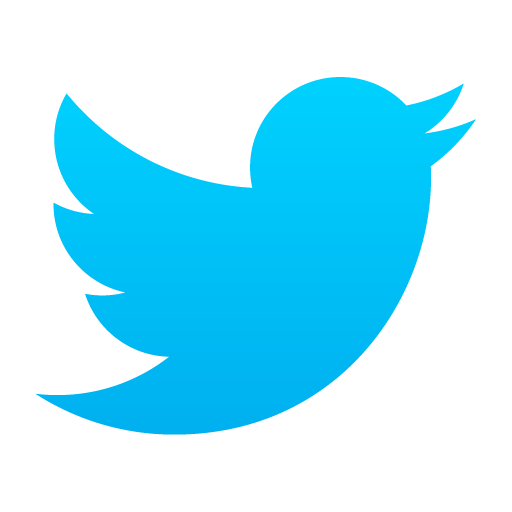 @PIBMumbai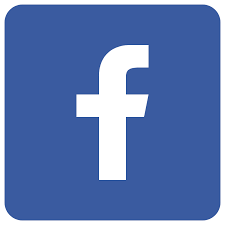 /PIBMumbai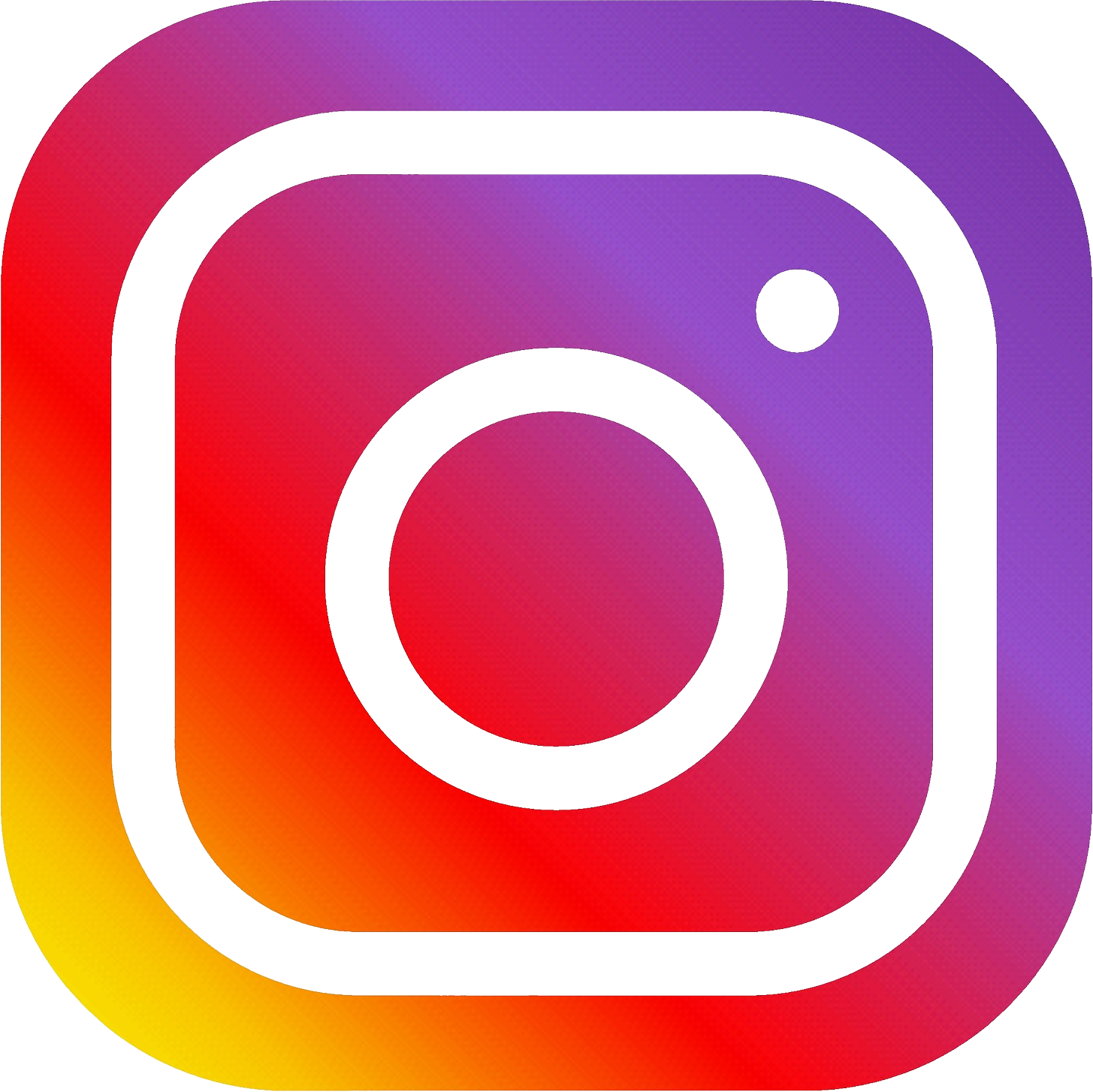 /pibmumbai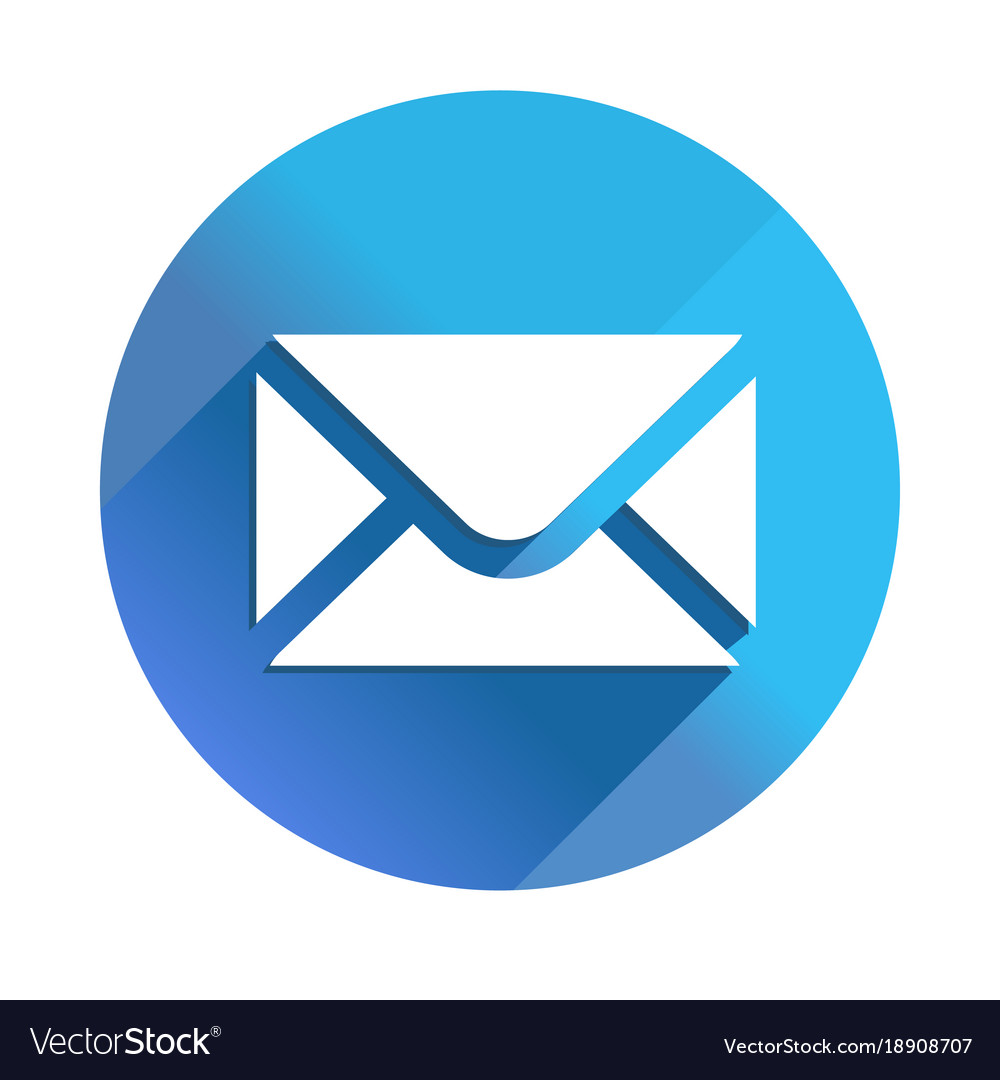 pibmumbai@gmail.com