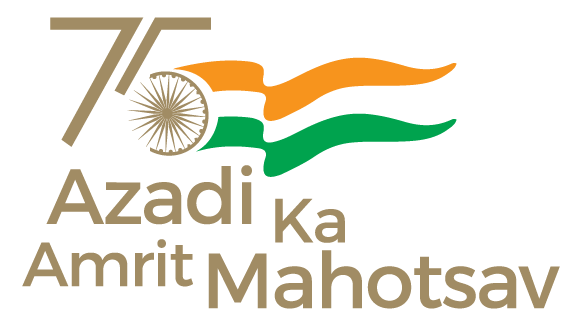 Union Minister of State for Skill Development & Entrepreneurship and Electronics & IT Shri Rajeev Chandrasekhar, virtually addressed the Digital India RISC-V (DIR-V) Symposium organised by IIT Madras in Chennai. In his address, he emphasized the government's vision for DIR-V which currently aims to build a robust ecosystem for RISC-V with effective public-private partnerships and collaborations with premiere academic institutions like IIT Madras.
The DI—V program, launched last year, aims to boost India's semiconductor ecosystem by creating advanced microprocessors. The Minister spoke about how DIR-V will create tech opportunities for every player in the industry and that it will play a vital role in achieving India's techade goals.
"Today, for India, the Future is Bright, the Future is DIR-V. Our Prime Minister Shri Narendra Modi has already declared that this initiative will define India's techade and present numerous tech opportunities. This will be driven by the creativity and innovation of our engineers and startups in India. Innovation, functionality and performance — these are the mantras for the coming years for the DIR-V program. The Government of India is fully committed to making DIR-V the Indian ISA (Instruction Set Architecture)," Shri Rajeev Chandrasekhar said.
The Minister emphasized the importance of such indigenous programs and mentioned that there is a growing demand for silicon chips in the ever-increasing digitalisation and for new applications that are yet to be discovered.
"As the internet becomes more complex with the emergence of 5G and 6G, new applications will be discovered. There will be more opportunities for silicon chips, semiconductors and other systems to find a place. When we talk about performance and applications, I see a future where many digital products that we consume today, whether it's the cloud, data centers, mobile devices, tablets, servers for cloud services, automotive technologies, sensors, IoT, 5G, or 6G networks, we will see DIR V-based chips, devices, and systems in all of these," Shri Rajeev Chandrasekhar further added.
The minister explained how it is essential to keep DIR-V at the heart of all India's goals of high-performance computing. "While we may continue activities and programs in the x-86 and ARM space, our main focus is on the DIR-V program. I am willing to commit that our High performance computing goals led by C-DAC and supported by various public-private partnerships, will have DIR-V at the heart of it," he added.
Shri Rajeev Chandrasekhar also highlighted the importance of going beyond basic functionality and putting more effort into developing cutting-edge systems that set new global standards.
"Our ambition in the India techade spans these three areas: the automotive industrial space with IoT, mobility, and computing, including high-performance computing. Our goal is to make sure that DIR-V has a serious presence in all of these three segments. The real message in addition to saying that we will back this program is that the expectation from the DIR-V community and the ecosystem is not just anymore about functionality. Today, we don't just want functional systems, we want functional systems that are also cutting edge in terms of setting new benchmarks against other comparative systems and ISAs," the Minister said.
Shri Rajeev Chandrasekhar lauded the partnership between IIT Chennai and C-DAC, specifically in context of the DIR-V program, highlighting how such collaborations create a hub for creativity and innovation. "The collaboration between IIT Chennai and C-DAC has shown how IIT-Chennai has become a beacon for all other academic institutions around the world, as well as for those interested in being part of this rapidly galloping ecosystem of semiconductors and electronics innovation. IIT Chennai is fast becoming a hub for innovation and creativity, and a hub for future systems centered around DIR-V," he said.
The one-day symposium showcased various tech innovations and saw participation from startups, students, and academicians from the industry.
*****
DK/DK