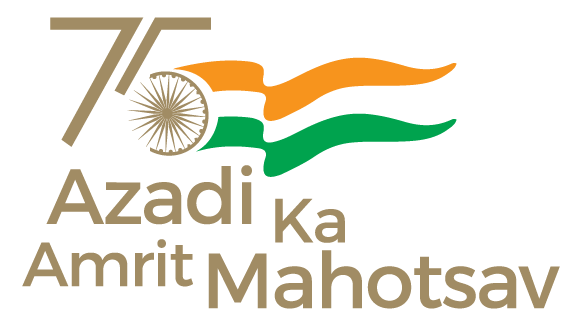 Pune – 18 March 23
Shri Harsh Vardhan Shringla, Chief Coordinator, G20, India has said that, India is the fastest growing economy in the world. The motto of G20 exemplifies the Indian foreign policies outreaching the whole world. Prime Minister Narendra Modi's approach to integrate with countries is valued globally, and it has helped India build a resilient economy during the pandemic, coming out of a global crisis as a stronger nation.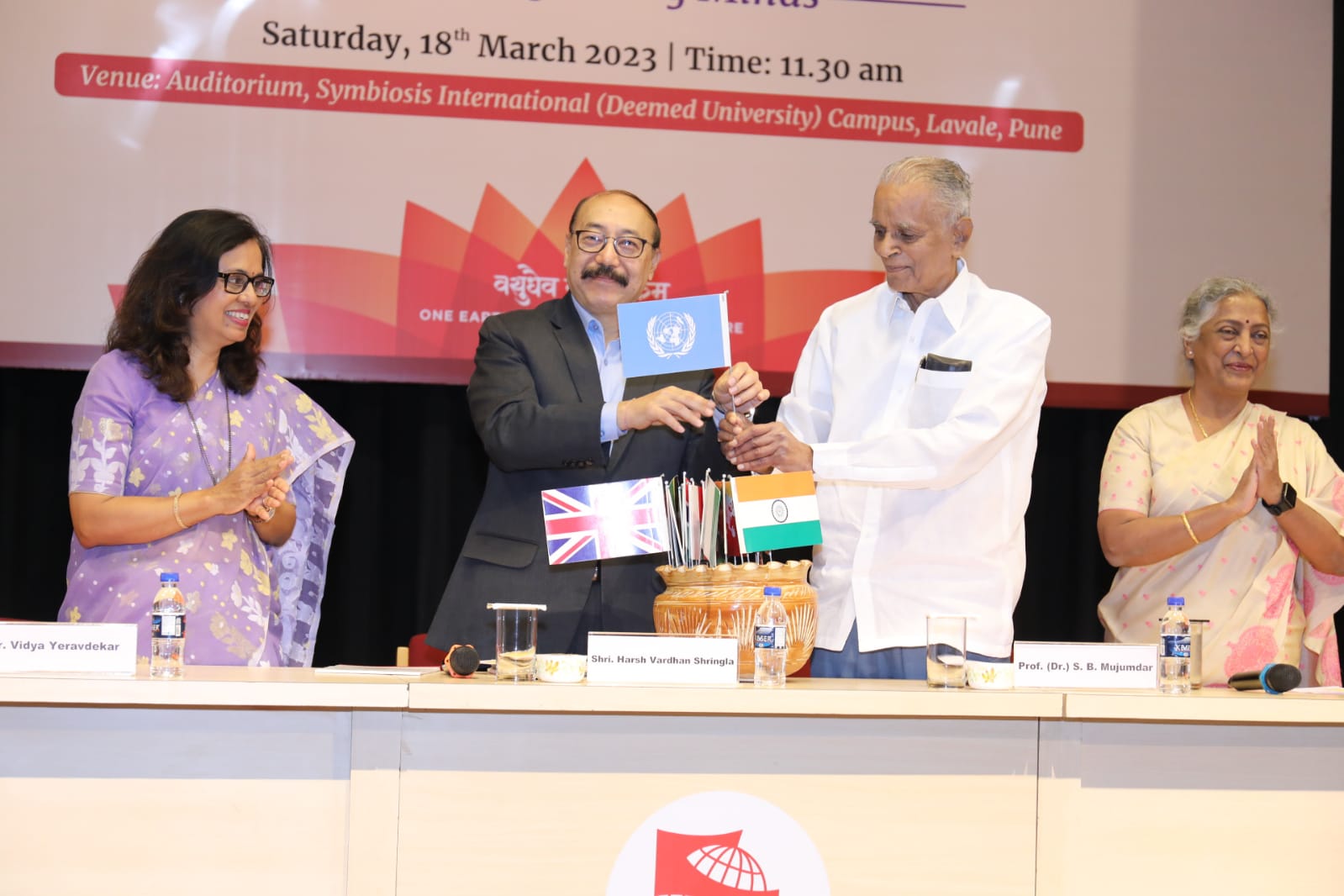 Speaking at the G20 University Connect at Symbiosis International (Deemed University) Lavale campus, Shri Shringla said, the BRICS, Shanghai Corporation, and UN permanent members are global entities in the G20. Transformation to a multi polar world will strive towards global growth and uphold the motto of 'Vasudhaiva Kutumbakam'. The varied socio-economic, geo-political, and cultural experiences that India is armed with historically, puts the nation in a unique position to tackle wars, conflicts, and economic concerns. He further added that G-20 is spread across India, just not in the country's capital. It spreads from Kashmir to Kanyakumari and from Rann of Kuchh to the valleys of Arunachal Pradesh.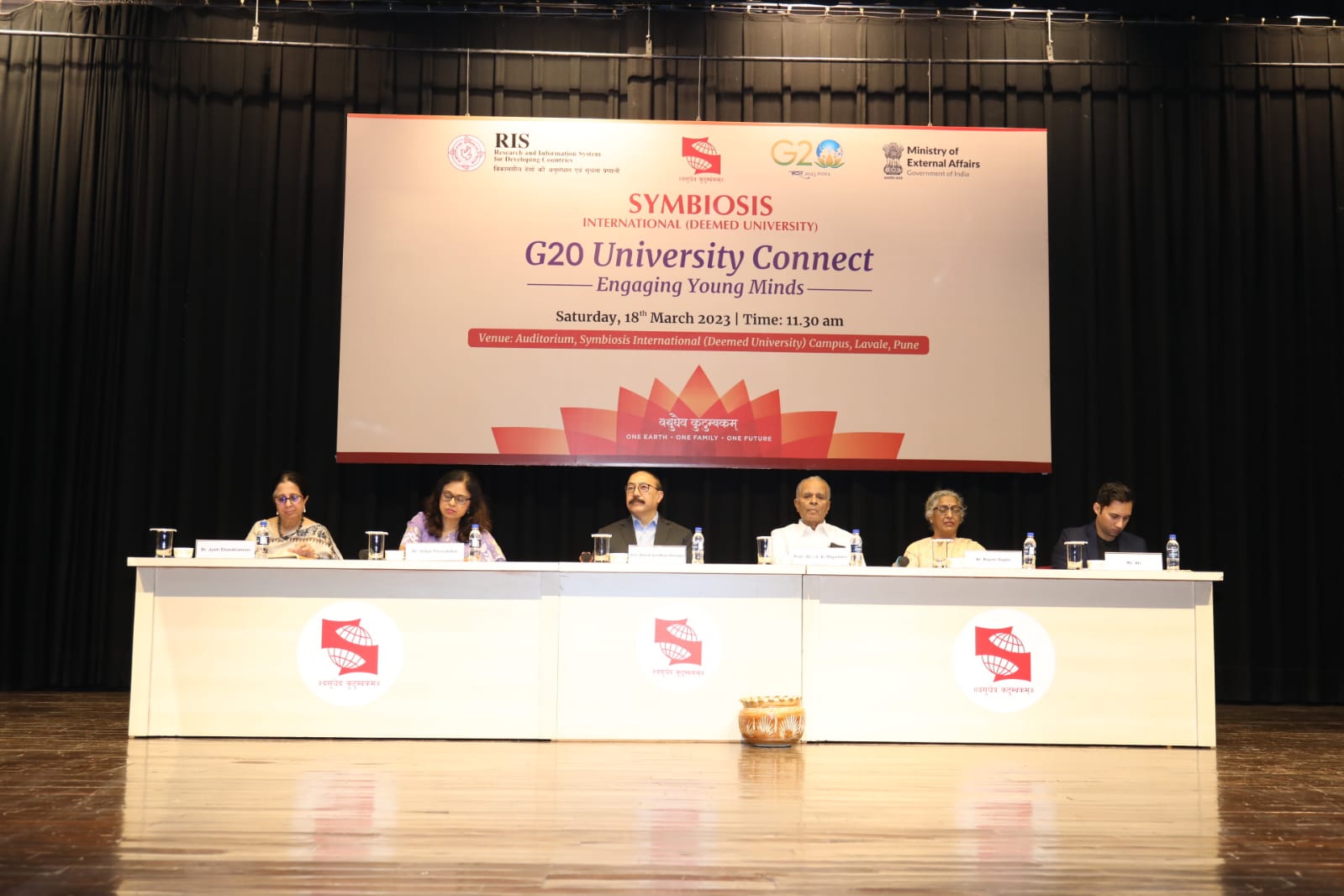 Prof. (Dr.) S B Mujumdar, Chancellor, Symbiosis International (Deemed University)  said that he firmly believed in the principle of education being the best medium for internationalisation. Dr.Mujumdar reiterated that internationalism is present in the DNA of Symbiosis, wherein Indian and foreign students live together to influence each other. Symbiosis, since its inception, has followed the motto of 'VasudhaivaKutumbakam' which is in sync with the motto of India's G20 Presidency. Dr. Mujumdar announced, 20 scholarships to the students and scholars coming from G 20 countries.  
Dr. Vidya Yeravdekar, Pro-Chancellor, Symbiosis International (Deemed University), delivered the welcome address and Dr. Rajani Gupte , Vice Chancellor proposed vote of thanks .
***
MI/PK
Follow us on social media: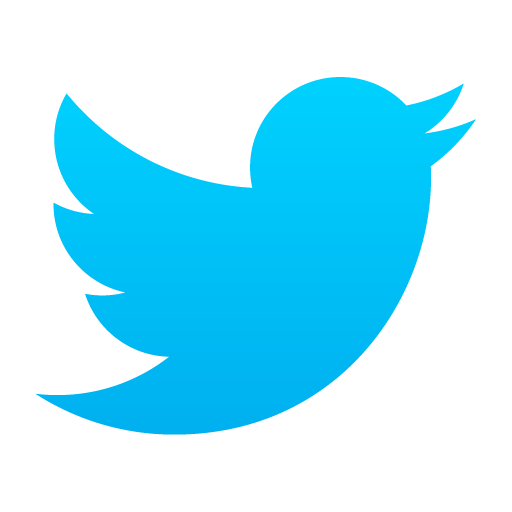 @PIBMumbai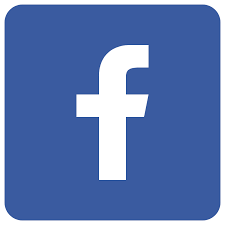 /PIBMumbai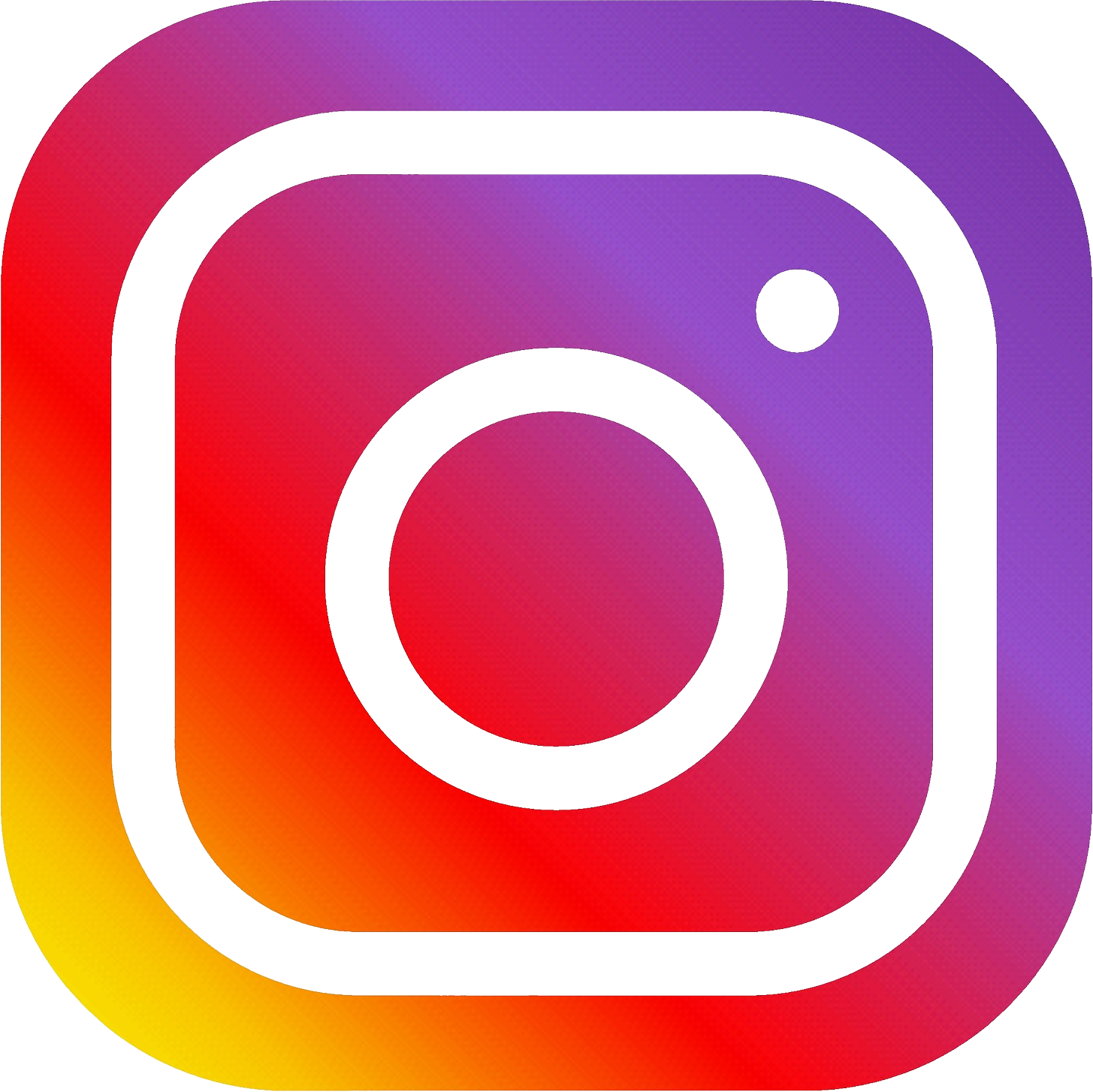 /pibmumbai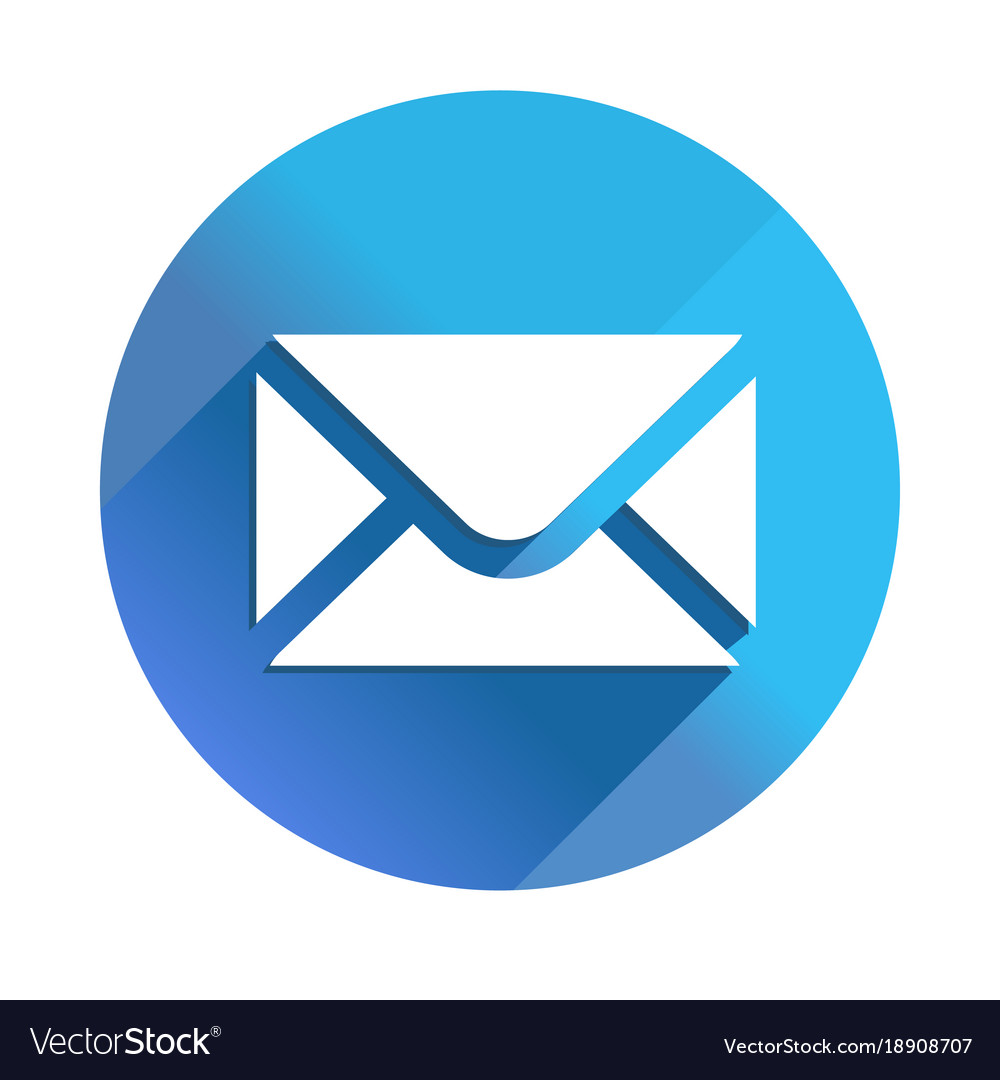 pibmumbai[at]gmail[dot]com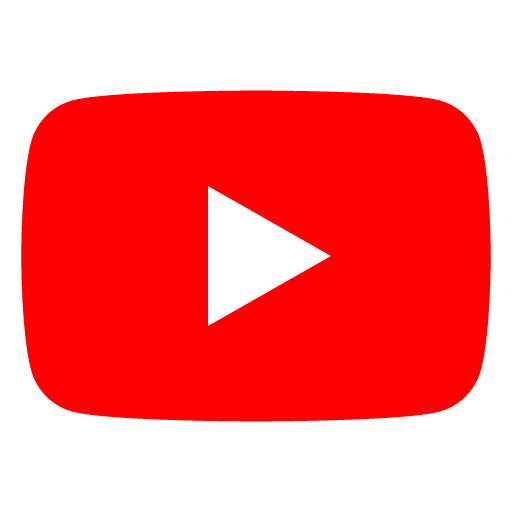 /PIBMumbai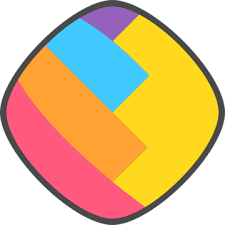 /pibmumbai