Goa | March 19, 2022
Gandhi Shilp Bazaar (Jharokha) the exhibition of crafts begins in Goa today. 'Jharokha' is a celebration of the traditional Indian handicrafts, handlooms, and art & culture. 'Jharokha' celebrates womanhood and the contribution of women in the field of art, craft and culture. Rohit Monseratte, Mayor, Corporation of the City of Panaji; Smt Jennifer Monseratte, Member of Legislative Assembly; N. Chawdikar, Director, Bal Bhavan Board; P. Mallikarjunaiah, Regional Director, Ministry of Textiles and Rajeshwari Menedal, Assistant Director, Office of Development Commissioner (Handicrafts) were present on this occasion.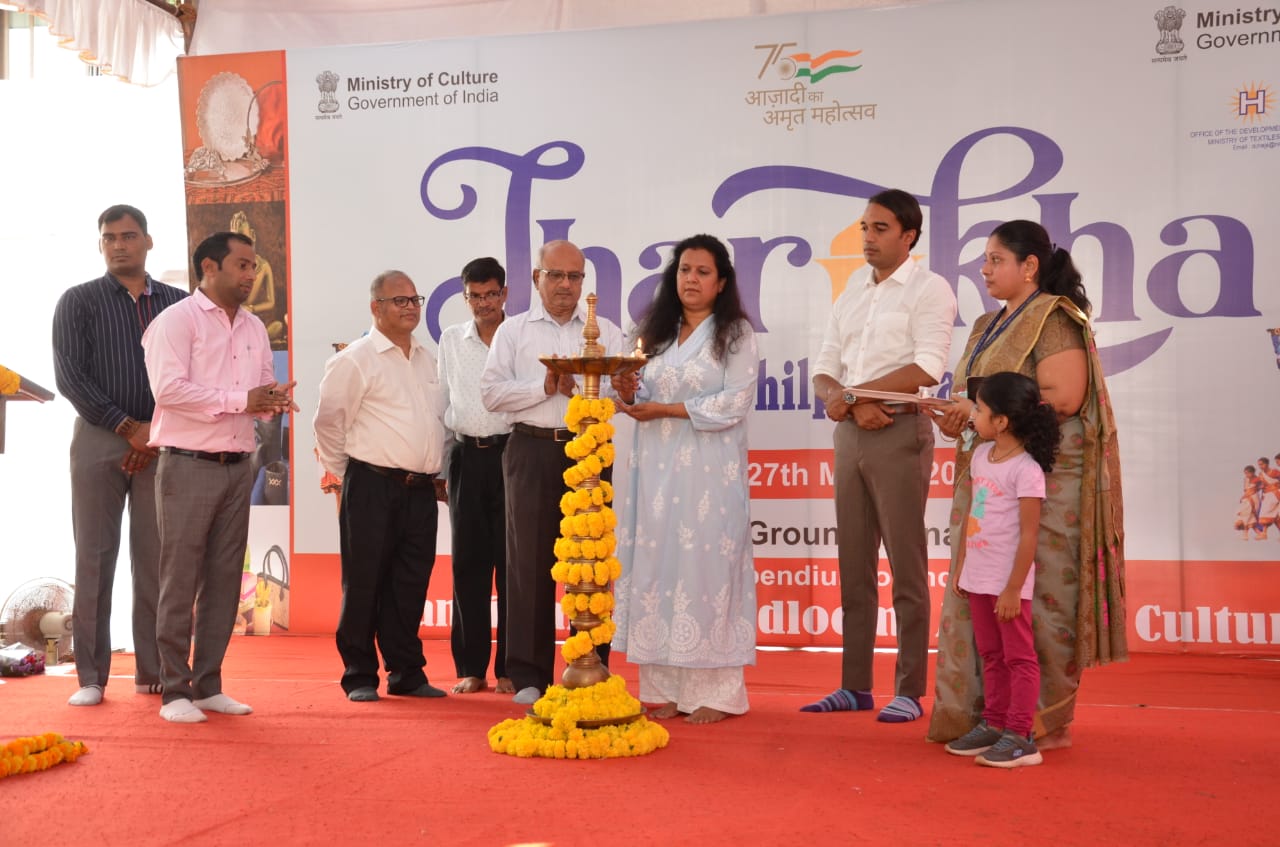 Gandhi Shilp Bazaar(Jharokha: Celebrating Crafts of India) is being organized at various cities/metros in prominent places inviting artisans from various places of the country to participate with their exquisite crafts creations and to showcase their traditional arts, crafts and culture of Indian heritage.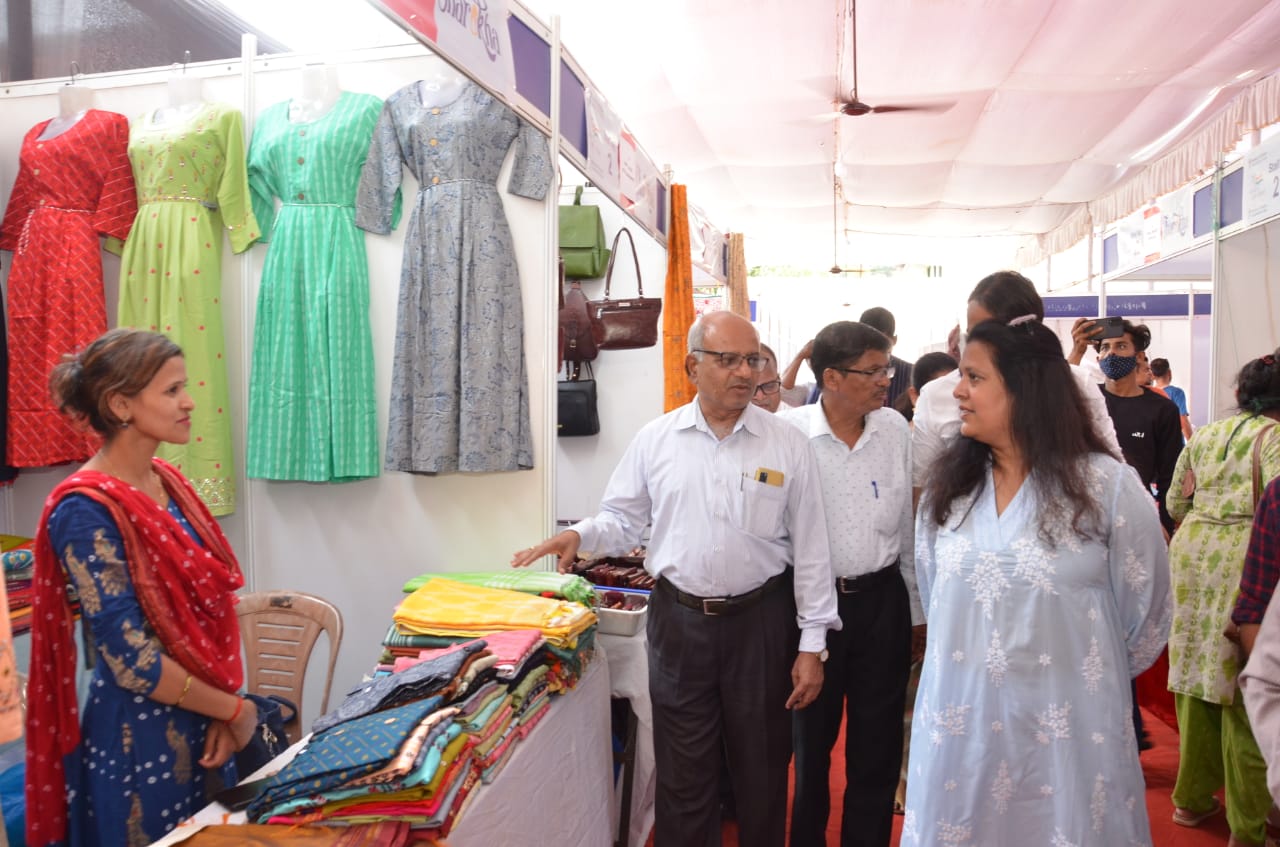 Nearly 100 Master Craft Persons are participating with their invitation letters from different regions, bringing various crafts for display, demonstration and sale of their products like Hand Printed Textiles, Wood carving. Painting, Imitation Jewellery, Cane Bamboo, Terra Cotta, Leather, Wood ware, Grass Leaf Reed & Flower, Conch Shell, Embroidery & crochet, textiles, toy wooden Lacquerware, puppet, Kolhapuri Chappal, Batik Print, Carpet, Appliqué work, pottery, Lepcha textiles, Jute craft, Dry Flower, Crochet craft, Shells & Art ware etc. The Vidarbha Handicraft Artisans Welfare Association made arrangements for the participating Artisans with full infrastructure facilities.
The exhibition cum sale is not only for sale of handicrafts, it is also a promotion of marketing support to the artisans for exports, bulk orders and to achieve good results for handicrafts entrepreneurs, self-help groups, promoters, exporters and buyers in the market.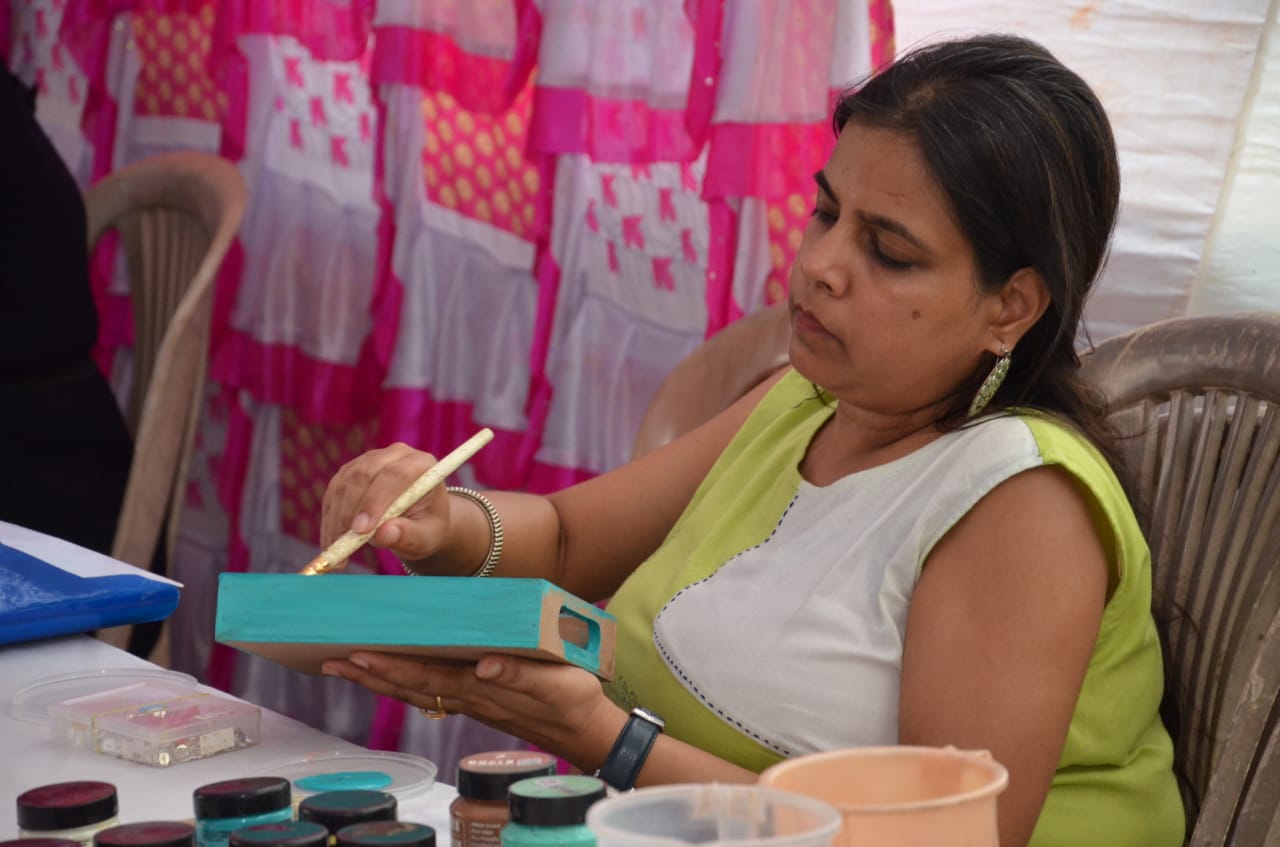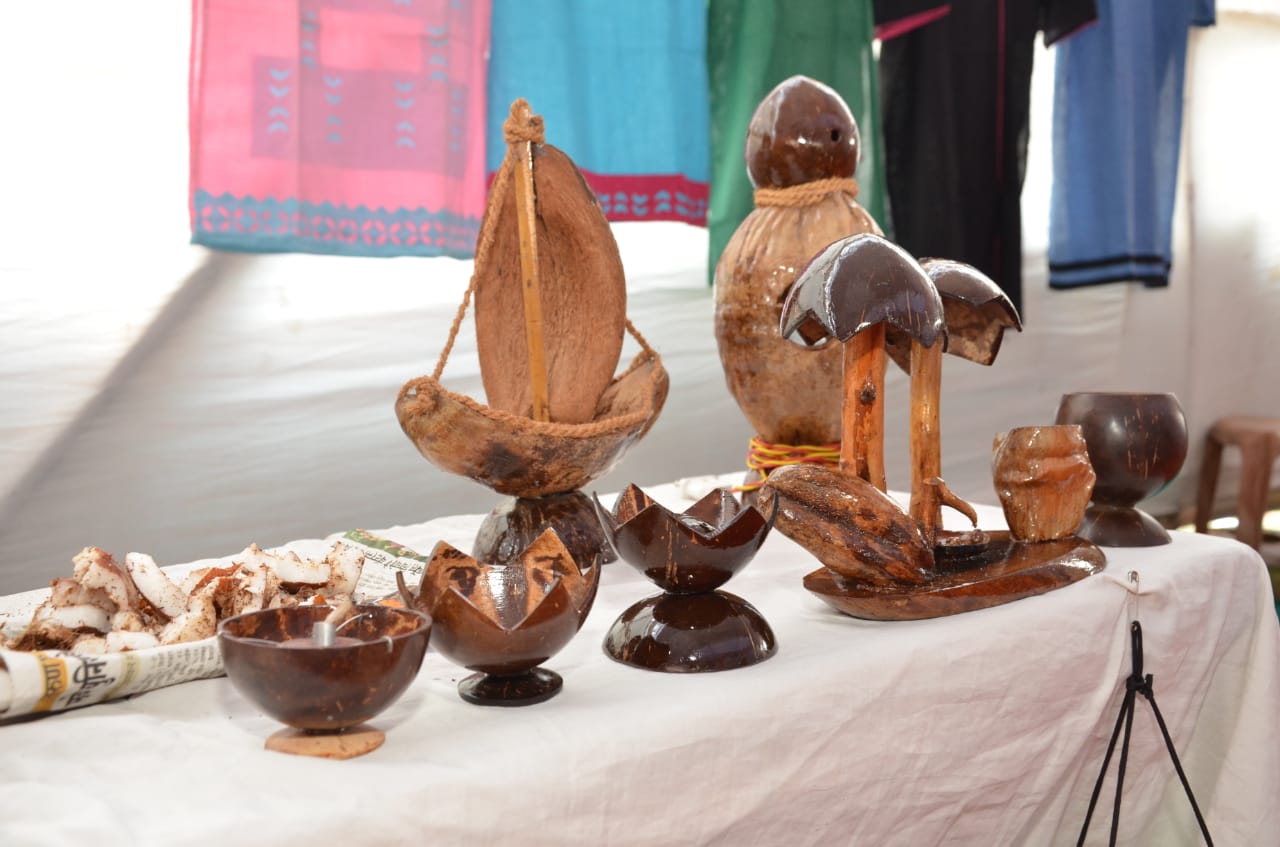 The Gandhi Shilp Bazaar (Jharokha) is open to the public on all days from March 18 to March 27, 2022 from 11-00 am to 09-00 pm at Bal Bhavan, Campal, Panaji.
Office of Development Commissioner (Handicrafts) is the nodal agency in the Government of India for craft and artisan-based activities. It assists in the development, marketing and export of handicrafts, and the promotion of craft forms and skills. The assistance is in the form of technical and financial support, including in the form of schematic interventions implemented through its field offices and State Handicrafts Organizations.
Office of the Development Commissioner (Handicrafts), Ministry of Textiles, Government of India is the Nodal Office for celebrating of Jharokha:Celebrating Craft in India under umbrella programme "Azadi ka Amrit Mahotsav" and initiative of the Govt of India to celebrate and commemorate 75 years of progressive India and the glorious history of its people, culture and achievements. It is conceptualized to be held in association with the Ministry of Culture and Ministry of Textiles. In this regard, the Office of Development Commissioner (Handicrafts) is proposing to organize seven marketing events for the celebration of Jharokha: Celebrating Craft in India.
***
V.Kumar/S.Thakur/P.Kor
Follow us on social media: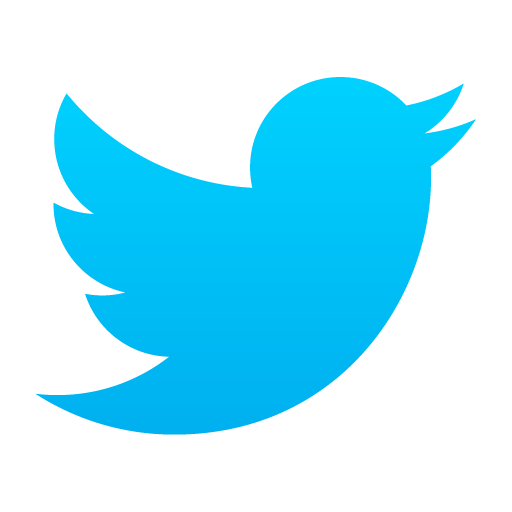 @PIBMumbai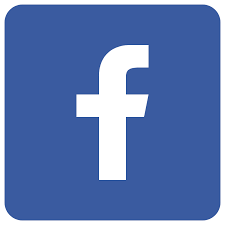 /PIBMumbai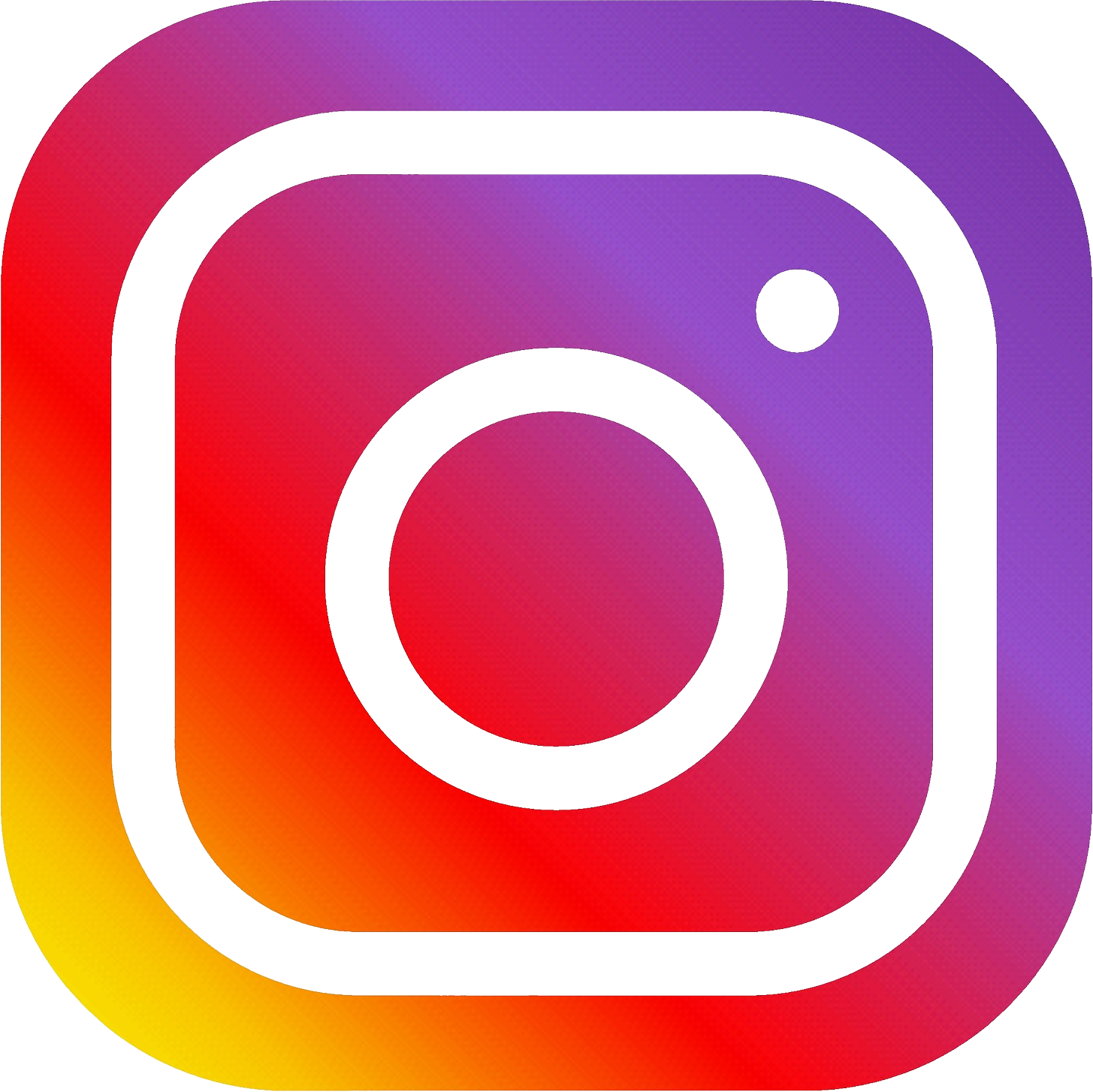 /pibmumbai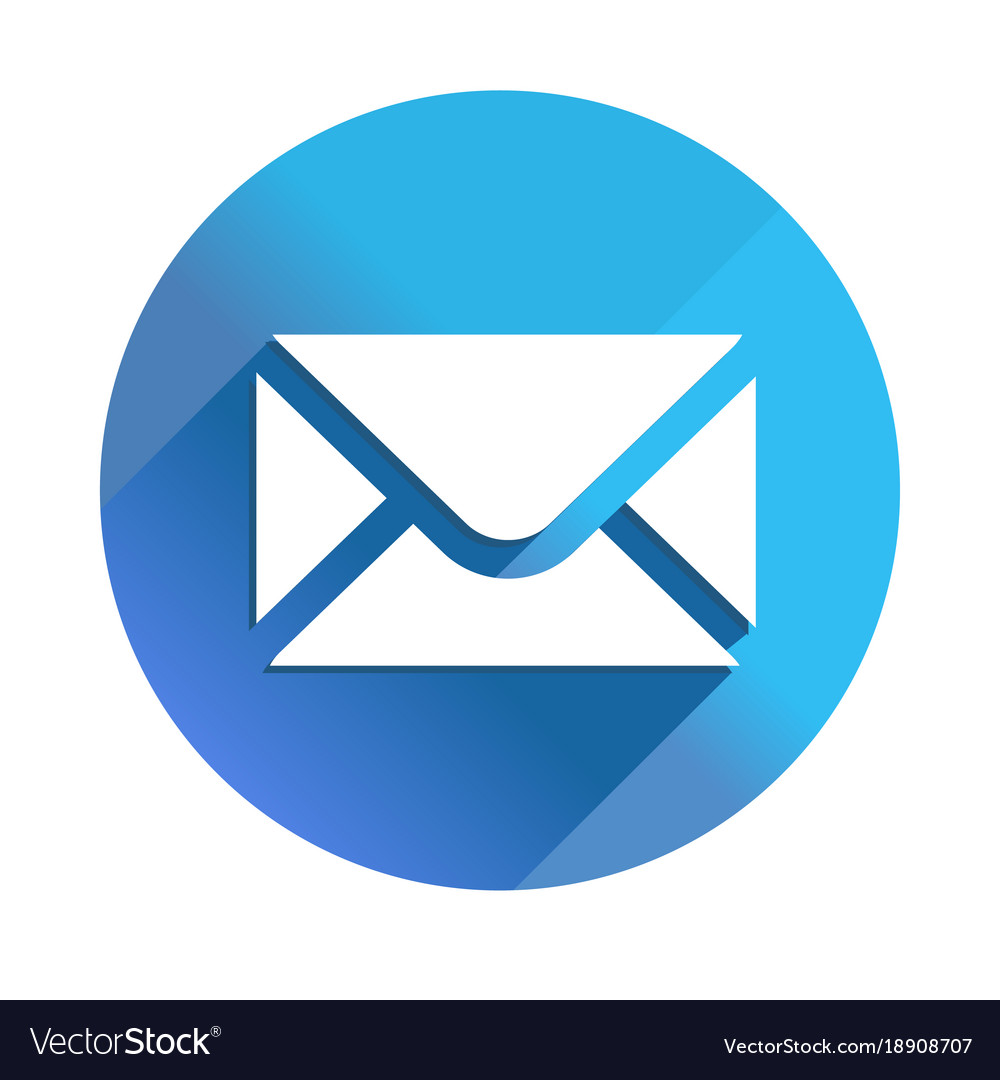 pibmumbai@gmail.com