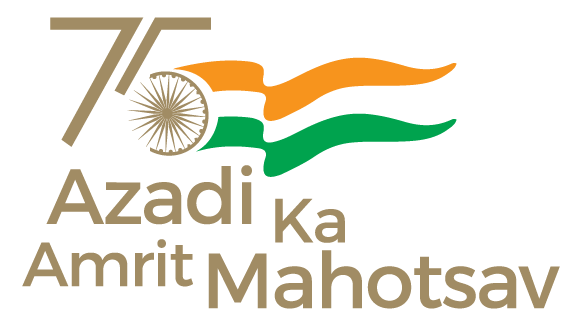 · IFGE– CBG PRODUCERS FORUM IS ORGANIZING TWO DAY GLOBAL CONFERENCE ON COMPRESSED BIOGAS ON 17th &18th APRIL 2023
SHRI HARDEEP S. PURI, HON'BLE UNION MINISTER FOR PETROLEUM & NATURAL GAS AND HOUSING & URBAN AFFAIRS, WILL INAGURATE THE CONFERENCE
IFGE– CBG Producers Forum is organizing Two Day Global Conference on Compressed Biogas under theme "Towards Progressive Policy Framework for a Robust CBG Foundation and Growth" supported by Ministry for Petroleum & Natural Gas, Government of India. The Conference is being held on 17th & 18th April 2023 at Silver Oak, Indian Habitat Centre, New Delhi, with the objective to apprise the industry regarding the initiatives taken by Government of India for development of Compressed Biogas Industry and to identify the areas where policy modifications are required.  
Shri Hardeep Singh Puri, Hon'ble Union Minister for Petroleum & Natural Gas and Housing & Urban Affairs, Government of India will grace the occasion as the Chief Guest and inaugurate the conference. Shri Nitin Jairam Gadkari, Hon'ble Union Minister of Road Transport and Highways, Government of India will grace the Dinner Session as the Chief Guest and Shri Pankaj Jain, Secretary, Ministry of Petroleum & Natural Gas, Government of India will grace the occasion as the Guest of Honour.
India is dedicated to achieve net zero target by 2070, there are several initiatives taken by current leadership and government by various means to reduce emission. Compressed Biogas (CBG) has also an important role in emission reduction and it is being promoted by SATAT Scheme (Sustainable Alternative Towards Affordable Transportation). CBG has higher calorific value and properties similar to CNG and can be utilized as alternative green renewable and can replace CNG in automotive, industrial and commercial areas, given the abundance of biomass availability within the country.
The discussion will focus upon the Feedstock availability, CBG Offtake, Fermented Organic Manure, Carbon Credits, Incentives, Investment and Financing for CBG Industry and Biofuel Policies of different States + CBG producers on state policies & international experiences.
TERI, NAMA Facility, Deutsche Gesellschaft für Internationale Zusammenarbeit (GIZ) GmbH and LCB Forum (Low Carbon Biofuel Forum), Greece are the institutional partners and organizations like Indian Oil Corporation, Verbio India, Canara Bank, IndianOil Adani Ventures Limited – IAV Biogas, SBI Capital, SIDBI, Praj Industries and Maschinenfabrik Bernard KRONE GmbH are also supporting this conference.
The conference is also providing the facility to exhibit and will seek the participation of more than 200 delegates which includes CBG Plant Developers, LOI Holders of CBG Plant, Contractors, Prospective Investors, Consultants, Policy Makers, Representative from Central and State Government and OMCs like IOCL, HPCL, GAIL.
About Indian Federation of Green Energy (IFGE)
Indian Federation of Green Energy (IFGE) is an umbrella organization which represents the interests of the national renewable energy sector in its totality including bio-energy, solar, wind, mini hydel, tidal, geo-thermal etc. IFGE is a partnership of committed groups of visionaries and stakeholders from diverse industries, business and services for creating a sustainable energy ecosystem and mitigate challenges and concerns. IFGE focuses on the area of Green Energy with the mission of promoting energy security in a sustainable manner in every sector of economic development through outreach activities like organizing workshops, conferences & policy advocacy initiatives.
About IFGE: CBG Producer Forum
 IFGE: CBG Producer Forum is dedicated forum for CBG Producers which aims the training and awareness programmes for LOI Holders, Stake Holders, Prospective Investors including the policy advocacy for the industry members.
To know more about the conference, interested organizations may visit  www.ifge.org.in 
 *************
RJ