Dignitaries from India and Portugal discussed about areas like water, healthcare, agritech, waste management, cleantech climate solutions, and ICT in which the two countries can collaborate to bring about solutions for societal challenges and build a holistic and mutually beneficial relationship at the high-level Tech Leadership Plenary Session of the DST-CII Technology Summit.
India and Portugal have been rediscovering each other through science, technology, innovation, industry and markets and started collaboration in co-creating bilateral knowledge, collaborative projects in science, technology and innovation and co-operating on multilateral issues," Secretary, Department of Science and Technology (DST), Prof. Ashutosh Sharma said in his keynote address at the summit on Monday.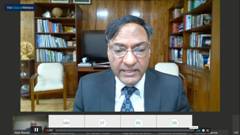 "Both Portugal and India have identified sectors such as water, healthcare, agritech, waste management, cleantech, and ICT as the priority sectors. India offers huge market opportunities in each of these identified sectors and, therefore, partnership possibilities to address shared societal challenges. Most of these sectors are also the strengths for Portugal," Prof. Sharma added.
Mr. Eduardo Maldonado,PresidentANI (National Innovation Agency), Portugal, pointed out that the two countries with extremely high qualified young generation and excellent technological skills hold great opportunities for enhancing cooperation through collaborative research and innovation projects, staff exchanges in research and academic institutions and mobility which can be done bilaterally or with Portugal as an entry point in joint European projects.
Dr. Naresh TrehanChairman and Managing Director Medanta- The Medicity highlighted that the COVID pandemic has tested India's potential very efficiently as the country scaled up from a situation where there was no equipment and material for dealing with the pandemic to one in which ventilators and PPEs were produced not only to meet the country's demands but also for export.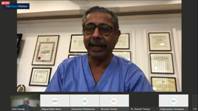 Dr. Debashish Bhattacharjee Vice President Technology & New Materials BusinessTata Steel Limited said, "As we rapidly industrialise and move to newer standards of production, we would have to face challenges like Carbon Capture Utilisation and Sequestration (CCUS) and if we can have collaboration between Portugal and India, maybe would find a solution that is deployable at economies of scale."
Miguel Belló Mora, CEO Atlantic International Research Centre Portugal,  Ricardo CondePresident, Portuguese Space AgencyPortugal Space and Dr Sanjeev Arora Executive Vice President-Product development, Innovation and Growth, JCB India, spoke on ways to deepen Indo-Portugal ties in multiple verticals of the knowledge economy and scale-up solutions for societal challenges.
Mr Alok Nanda,Co-chairman, CII National Committee on R&D & Innovation and CTO, GE South Asia & CEO, GE India Technology Centre highlighted the need to create a roadmap for co-creating and co-using knowledge to solve global problems with technological solutions.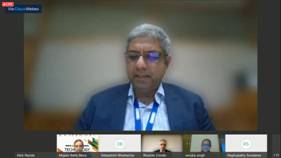 *****
NB/KGS/(DST Media Cell)