Mumbai: 30 September 2021
Maharashtra Governor Bhagat Singh Koshyari presented the Lok Seva Gaurav Puraskar to 35 Corona Warriors from different walks of life at Raj Bhavan, Mumbai on Thursday (30th Sept). Union Minister of State for Social Justice and Empowerment Ramdas Athawale and President of the United Buddhist and Ambedkarite Foundation Pradip Jagtap were present.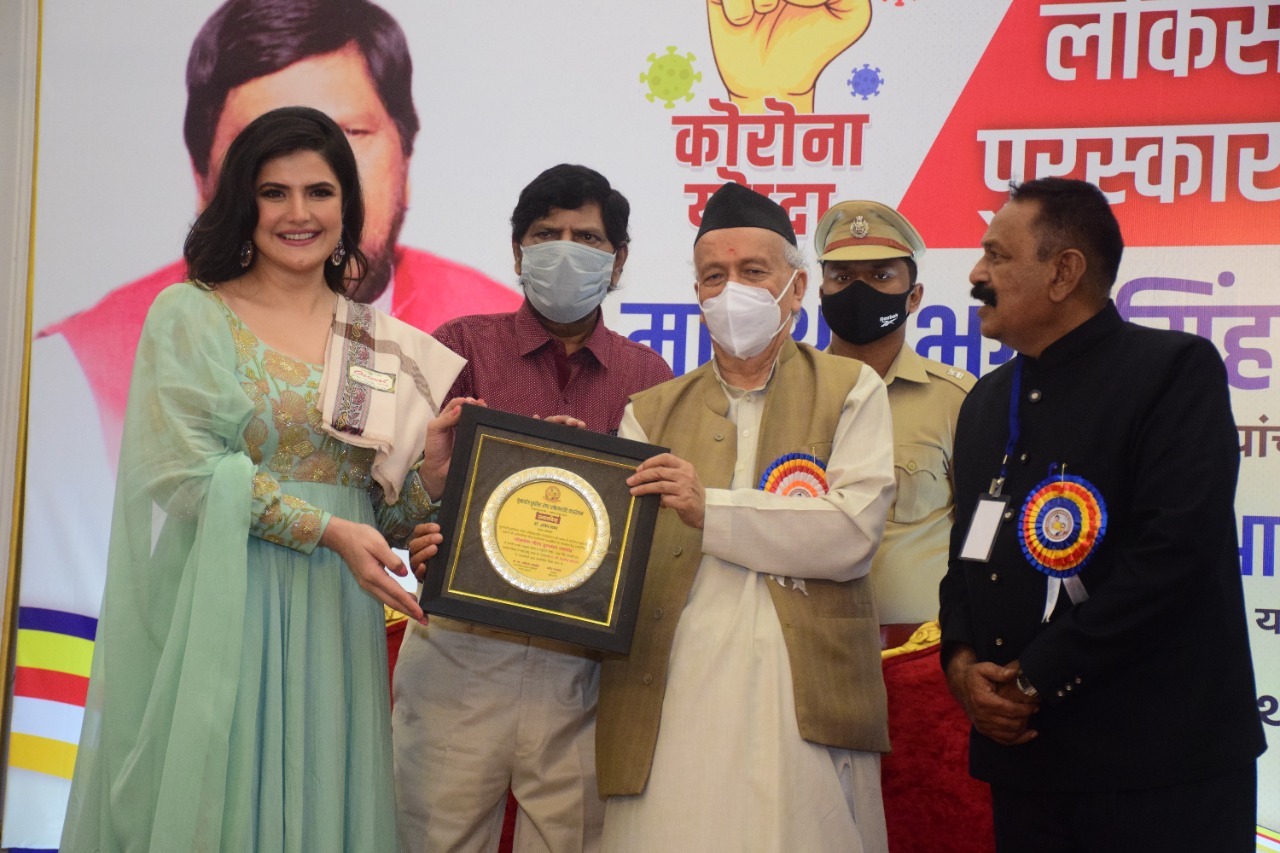 The Governor presented the Lok Seva Gaurav Puraskar to MLA Ganpat Gaikwad, Deputy Mayor of Ulhasnagar Bhagwan Gaikwad, Panvel Deputy Mayor Jagdish Gaikwad, leader of Ambedkarite movement in England Harbans Virdee, actress Zarine Khan and wife of Ramdas Athawale Seema Athawale and other social workers. The Governor released the Special Issue of 'Lokdhara Times' edited by Pradip Jagtap on the occasion. Union Minister Ramdas Athawale applauded the Corona Warriors through a poetry.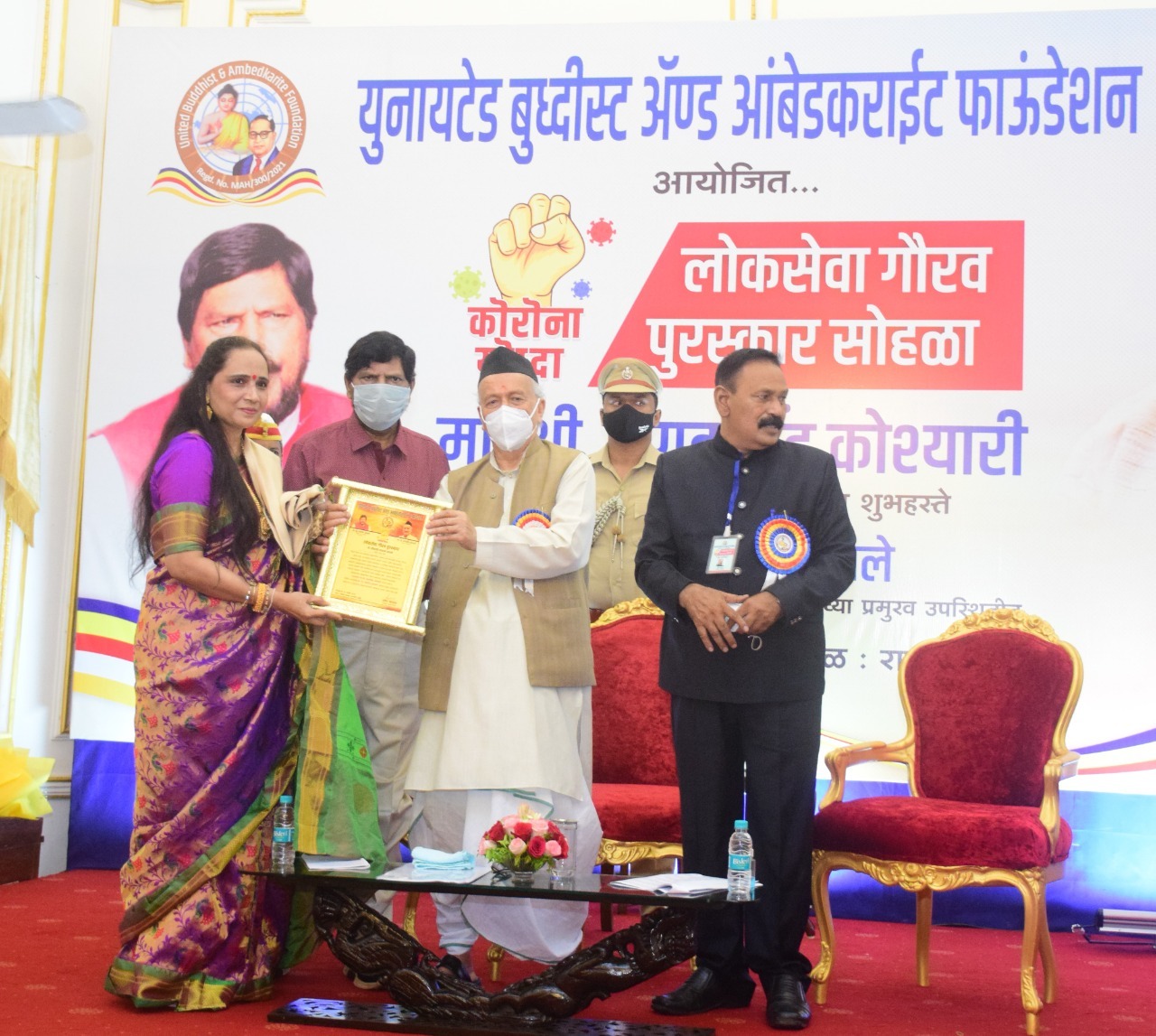 Vandana Rajesh Mehta, Varun Sadashiv Patil, Ramesh Sudam Jadhav, Sadashiv Hender Patil, Ankush Krishna Gaikwad, Sanjay Baburao More, Divvesh L. Ganatra, B. R. Jagtap, Vandana Sonawane, Dr. Shubhangi Ratnaparkhi, Shila Anil Gangurde, Dr. Ram Wadhwa, Jitendra Sonar, Tukaram Namdev Jadhav, Prashant Kumar Tularam Mankar, Abhijeet Karanjule, Vishwanath Sonar, Ajit Ramchandra Sawant, Shruti Manish Patil, Dr. Karbhari Kharat, Hemant Ranapise, Babulal Bachher, Rajendra Jadhav, Amit Ojha, Kavita Santosh Shiktode, former Mayor Ramesh Jadhav, Rajesh Puraswani, Bhushan Pradip Jagtap were felicitated by the Governor on this occasion.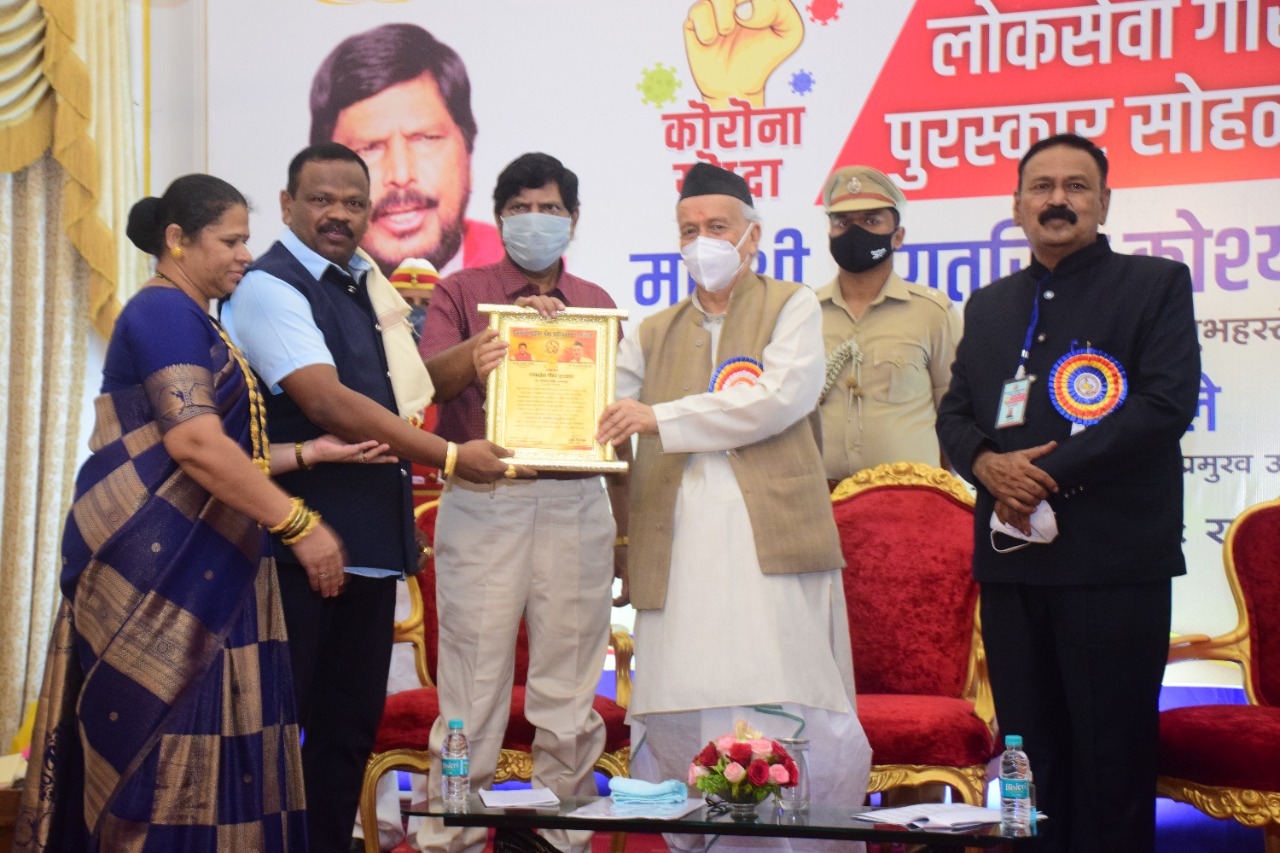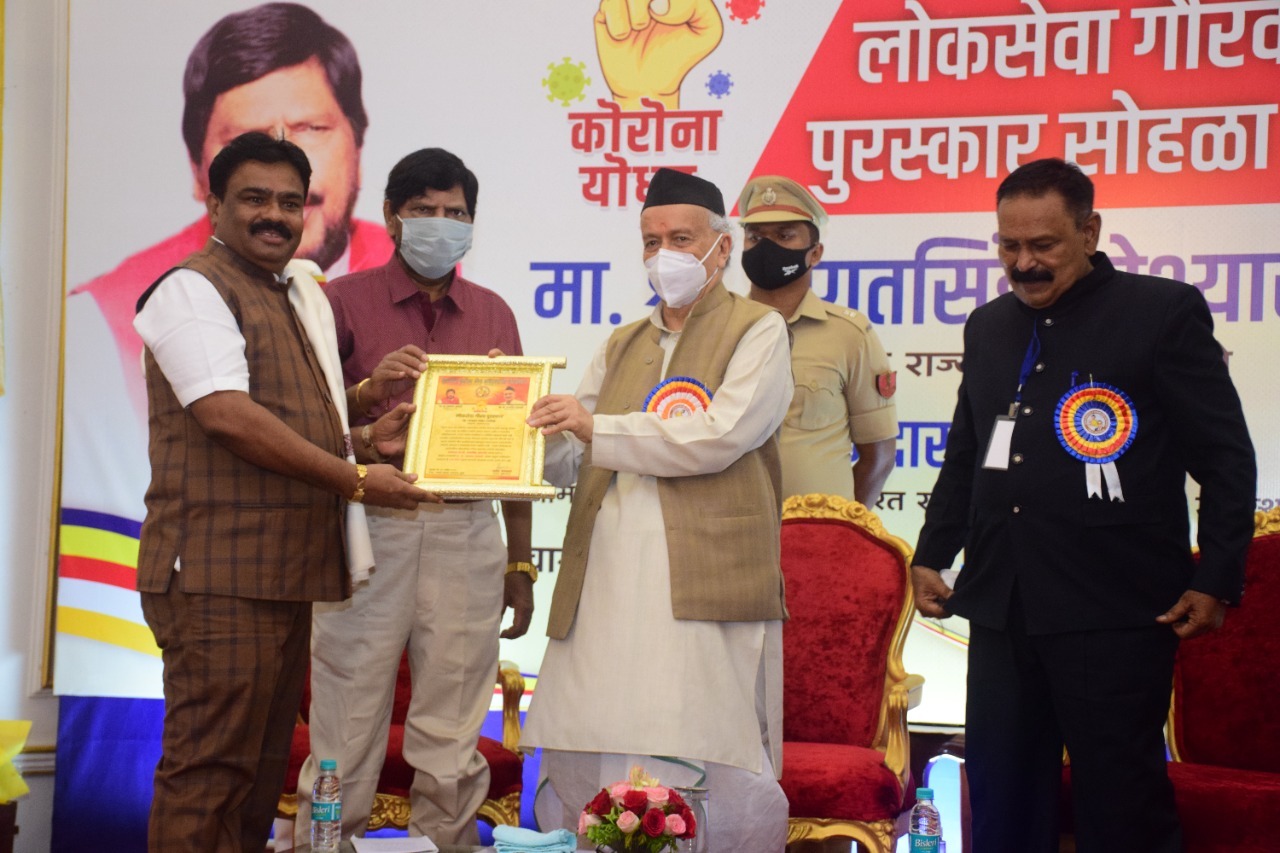 MAS/DGIPR/PM
सोशल मिडियावर आम्हाला फॉलो करा: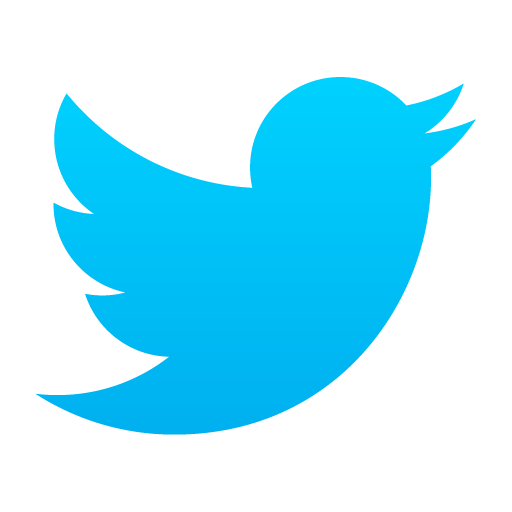 @PIBMumbai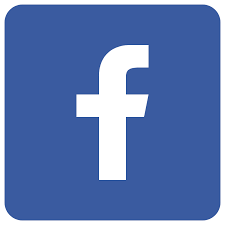 /PIBMumbai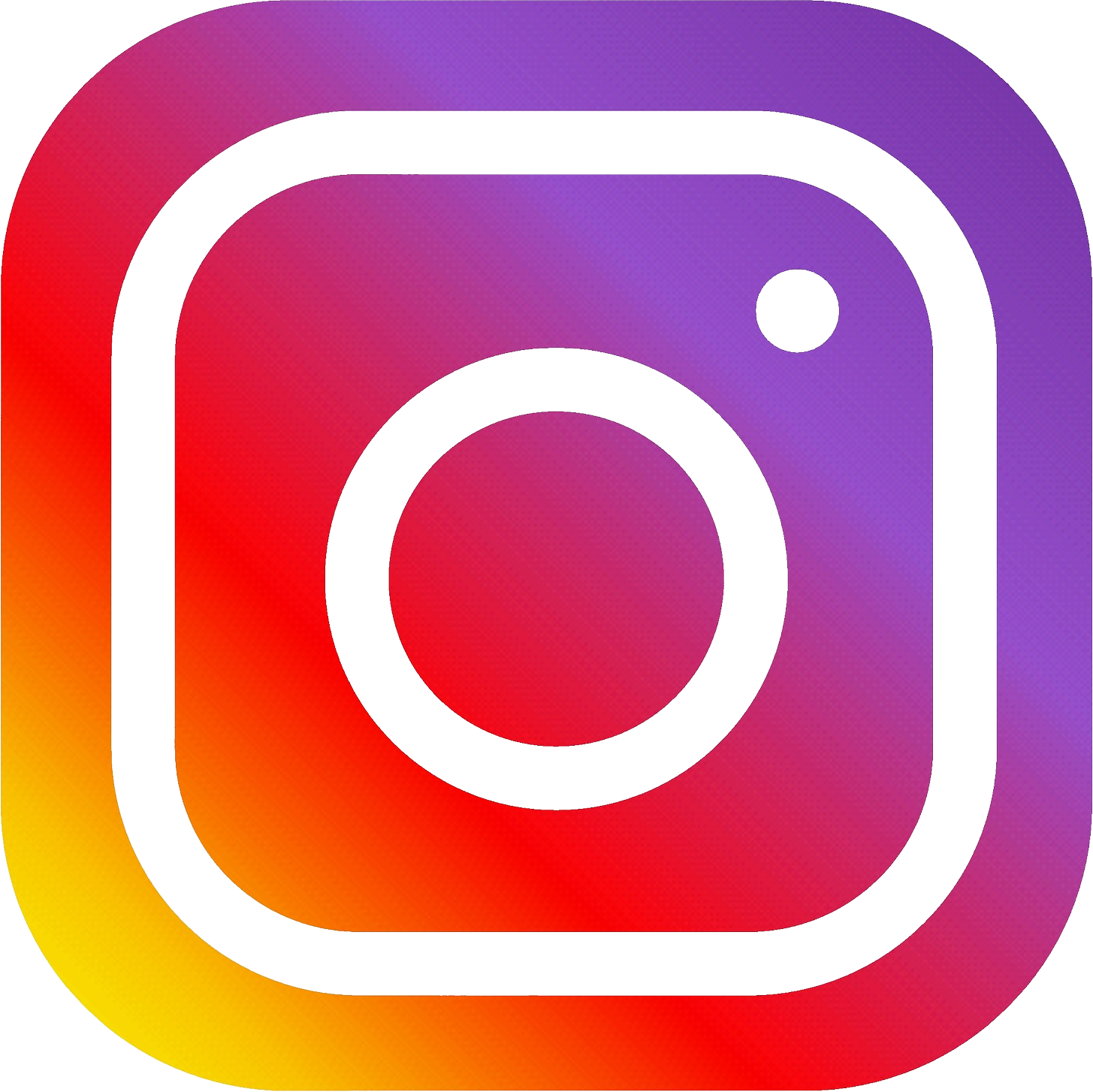 /pibmumbai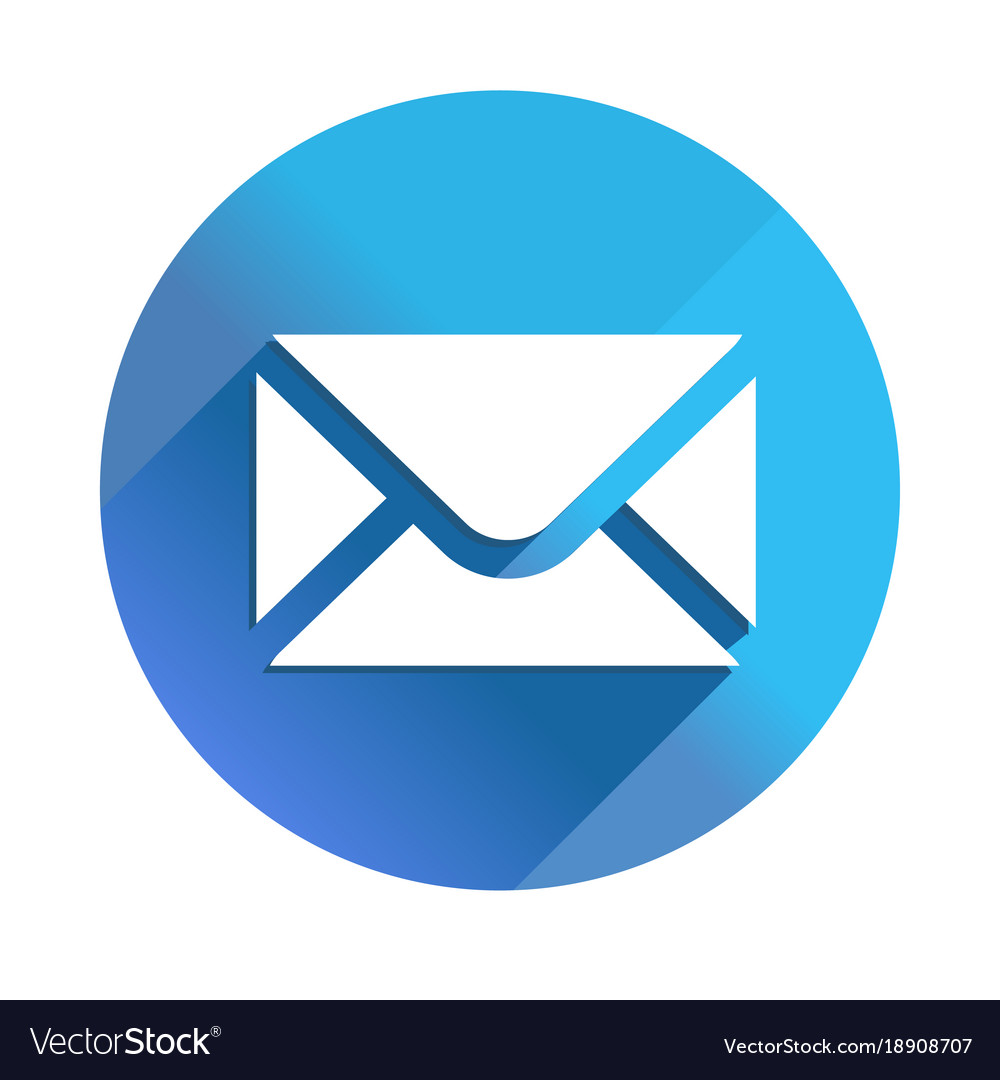 pibmumbai@gmail.com