ISRO's latest communication satellite GSAT-15 is all set to be launched on November 10 from French Guiana on board Ariane 5.
French Guiana is an overseas department and region of France, on the north Atlantic coast of South America.
The Guiana Space Centre is a French and European spaceport near Kourou in French Guiana. Operational since 1968, it is particularly suitable as a location for a spaceport as it fulfills the two major geographical requirements of such a site:
it is quite close to the equator, so that the spinning earth can impart some extra velocity to the rockets for free when launched eastward, and
it has uninhabited territory (in this case, open sea) to the east, so that lower stages of rockets and debris from launch failures cannot fall on human habitations.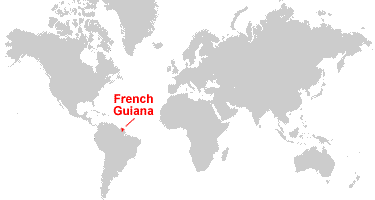 The Indian National Satellite (INSAT) system is one of the largest domestic communication satellite systems in Asia-Pacific region with nine operational communication satellites placed in Geo-stationary orbit.
Established in 1983 with commissioning of INSAT-1B, it initiated a major revolution in India's communications sector and sustained the same later.
The Indian space agency, as part of augmenting telecommunication services, had earlier launched communication satellites GSAT 14 and GSAT 6, respectively.
GSAT 14 was launched in January 2014 while GSAT 6 on GSLV in August 2015.
Preparations for Arianespace's sixth heavy-lift mission have advanced into payload integration phase with GSAT-15 satellite making its first contact with the launch vehicle.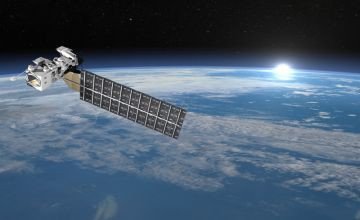 GSAT-15, developed by ISRO, would provide C- and Ku-band telecommunications and navigation services to India. It will have a lift off mass of 3,164.5 kilograms.
GSAT-15 would be launched along with Arabsat-6B, set up by the Arab League Inter-governmental Organisation. Arabsat will be launched to provide telecommunications and television broadcast services for Middle East and African region.
The mission life of GSAT 15 will be 12 years.
For Arianespace, the November 10 will be the 10th launch in a busy year at the spaceport that targets a total of 12 flights with the company's complete launcher family, which also includes the medium-weight Soyuz and light-lift Vega.