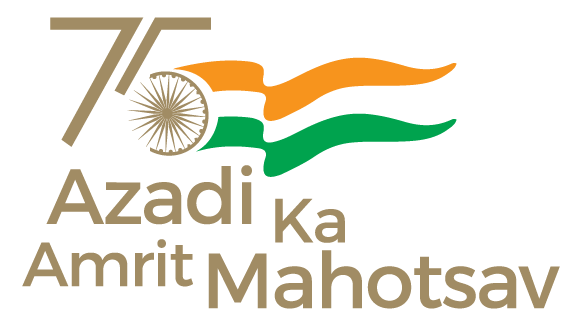 Mumbai, 31 May 2022
People experienced many changes or rather experiments that were pursued in the process of filmmaking over several decades, especially documentary filmmaking. On the third day of the prestigious 17th Mumbai International Film Festival, Indian Documentary Producers Association (IDPA) conducted yet another enlightening and inspiring Open Forum with eminent personalities from the film fraternity on '75 years of Documentary's Film Journey & Growth' and 'How CSR Funding contributes to the social landscape of Documentaries'.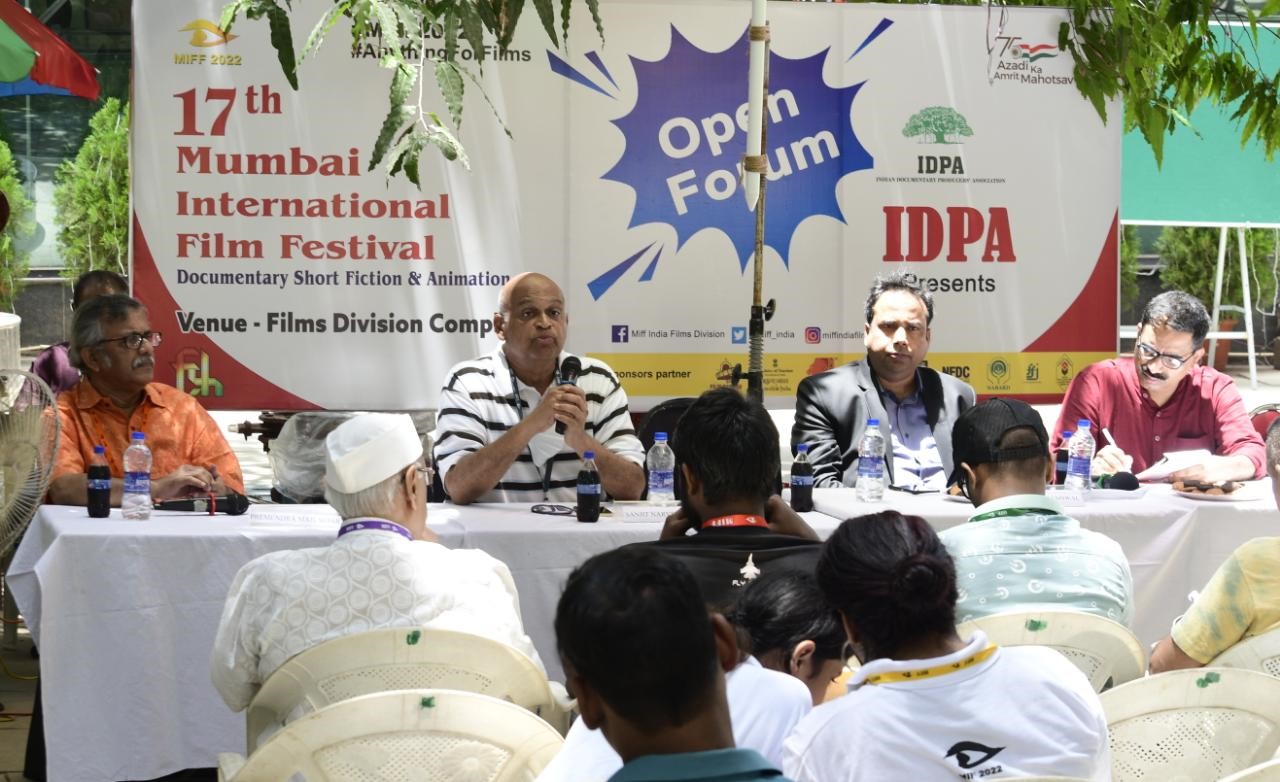 During the session winner of the V Shantaram Lifetime achievement award, filmmaker and academician, Sanjit Narwekar, spoke about the preconceived notion that is prevalent among the people regarding independent filmmakers. He mentioned about iconic filmmakers like Fali Bilimoria, Clement Baptista, Sukhdev, and B.D. Garga who worked freely without any stigma, making films for both Films Division and corporate sponsors. He further mentioned about pioneers of cinema from across the country like Satyajit Ray, G. Aravindan, Adoor Gopalakrishnan, and Shyam Benegal who made some highly acclaimed cinema. "At the outset, people need to be clear, striving towards giving strength to the Indian Documentary and also think beyond and prefer watching South-East Asian documentaries from countries such as Pakistan, Bangladesh, Srilanka, and many others. So having a thought about us vs. them needs to be avoided," he said.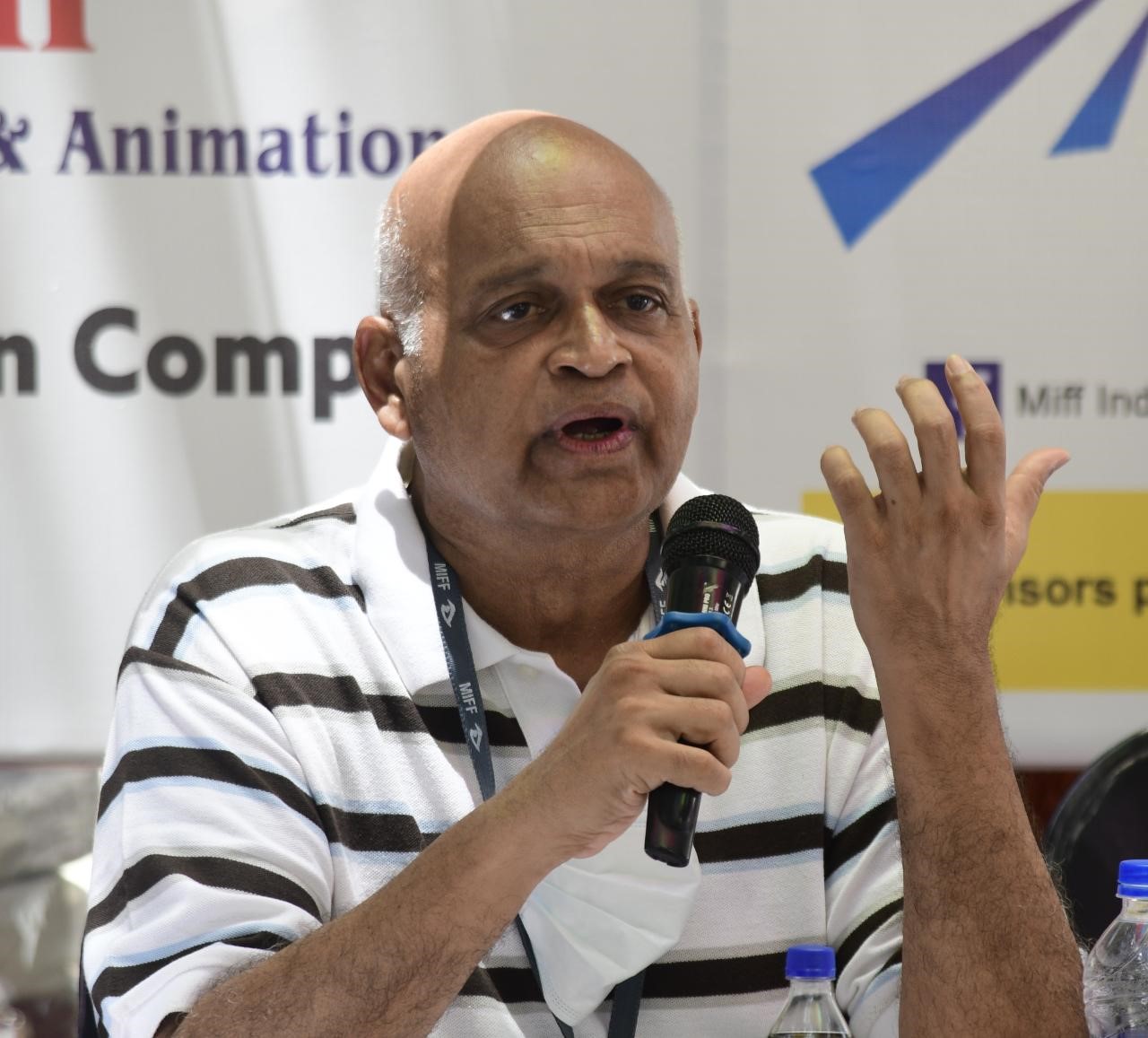 Sanjit Narwekar, winner of the V Shantaram Lifetime achievement award at MIFF
Film Society Activist Premandra Majumdar shared with the audience about his experience of watching documentaries from a very young age. He tells that the advertisement films have replaced documentary films with the entry of commercial multiplexes and it is no longer compulsory to show documentaries prior to film screening like earlier. So, the distribution of documentaries in India is questionable. He mentioned that the first-ever state-sponsored film festival after the 1995 – International Film Festival of India in West Bengal (now known as the Kolkata International Film Festival) had no spoke for showing documentaries. Finally, in 2002 a proposal was made to the government about running a parallel festival for showcasing documentaries and short fiction which eventually became a tremendous success. He further added that previously there was no documentary film viewing culture amongst the audience; even in the film society, people were interested to watch feature-length fiction films only. "We have always tried to propagate the film culture of watching documentary films and appreciating them. There are about 350 film societies actively working throughout the country and near about 100 campus film societies," he said.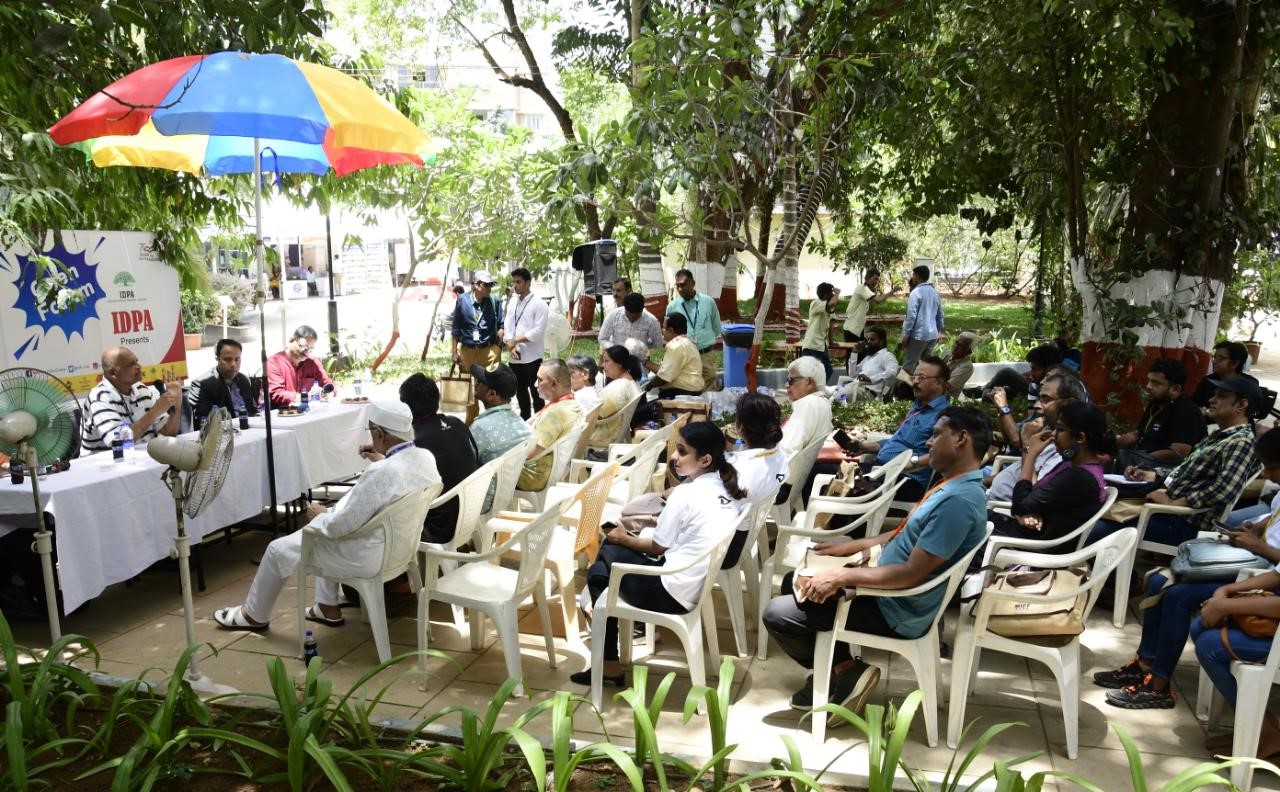 CSR Advisor Pankaj Jaiswal spoke in tune with the discussion that the commercial viability of documentary films is compromised but with the establishment of CSR, the government is providing an opportunity to the documentary filmmakers where the corporate has to take up social responsibilities by putting in some provisions with it. Earlier the corporate would feel reluctant to spend money but from January 2021, the Government has made it mandatory to spend 2% for CSR and if otherwise the authorities shall be answerable. He was speaking about Schedule 7 which has been included within the CSR funding. He spoke about making films on topics to spread awareness like women empowerment, gender equality, or education that helps in receiving funds from corporate houses.
Filmmaker & Academician Santosh Pathare moderated the discussion.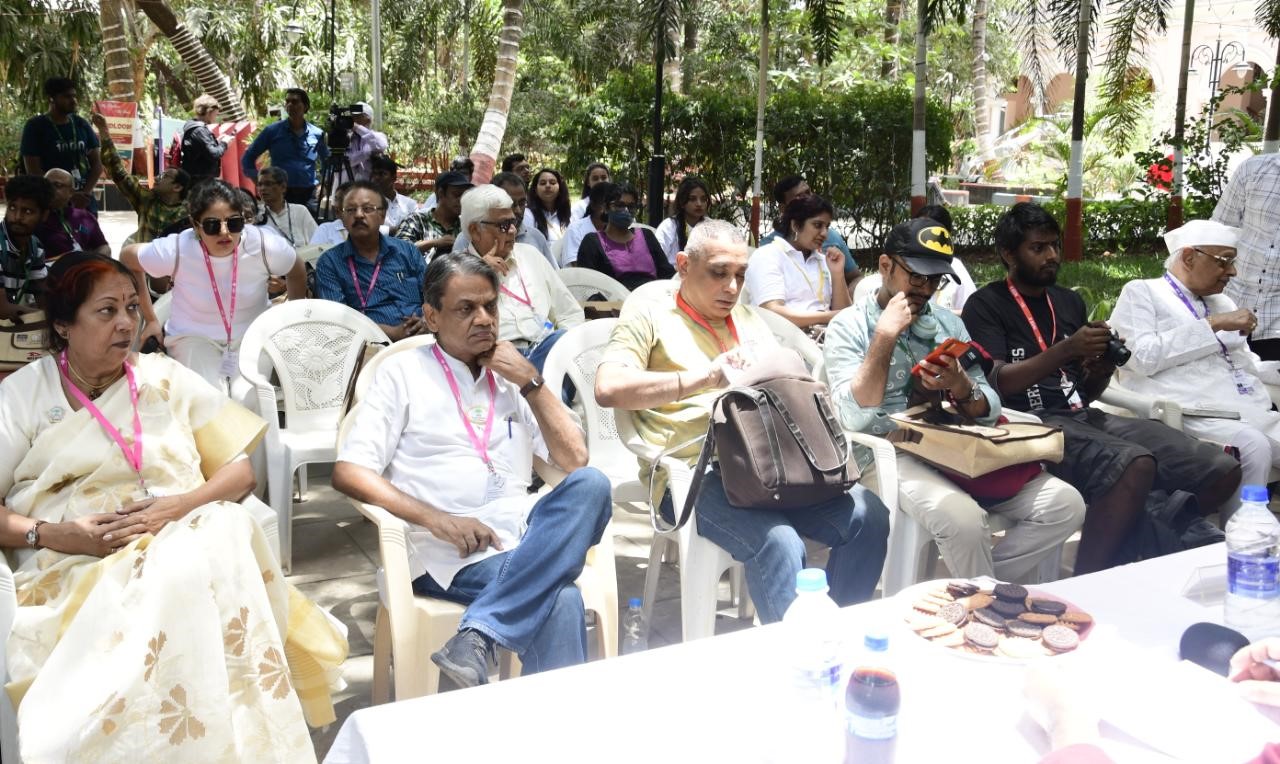 * * *
PIB MIFF Team | DL/DR/MIFF-37
We believe good films go places through the good words of a film-lover like you. Share your love for films on social media, using the hashtags #AnythingForFilms / #FilmsKeLiyeKuchBhi and #MIFF2022. Yes, let's spread the love for films!
Which #MIFF2022 films made your heart skip a beat or more? Let the world know of your favourite MIFF films using the hashtag #MyMIFFLove
If you are touched by the story, do get in touch! Would you like to know more about the film or the filmmaker? In particular, are you a journalist or blogger who wants to speak with those associated with the film? PIB can help you connect with them, reach our officer Mahesh Chopade at +91-9953630802. You can also write to us at miff.pib@gmail.com.
For the first post-pandemic edition of the festival, film lovers can participate in the festival online as well. Register for free as an online delegate (i.e., for the hybrid mode) at https://miff.in/delegate2022/hybrid.php?cat=aHlicmlk The competition films can be watched here, as and when the films become available here.
Follow us on social media: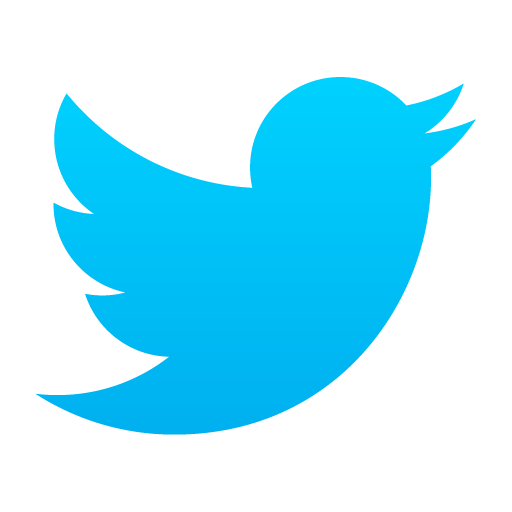 @PIBMumbai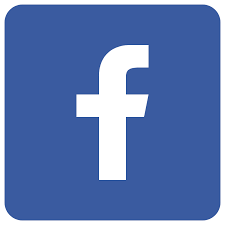 /PIBMumbai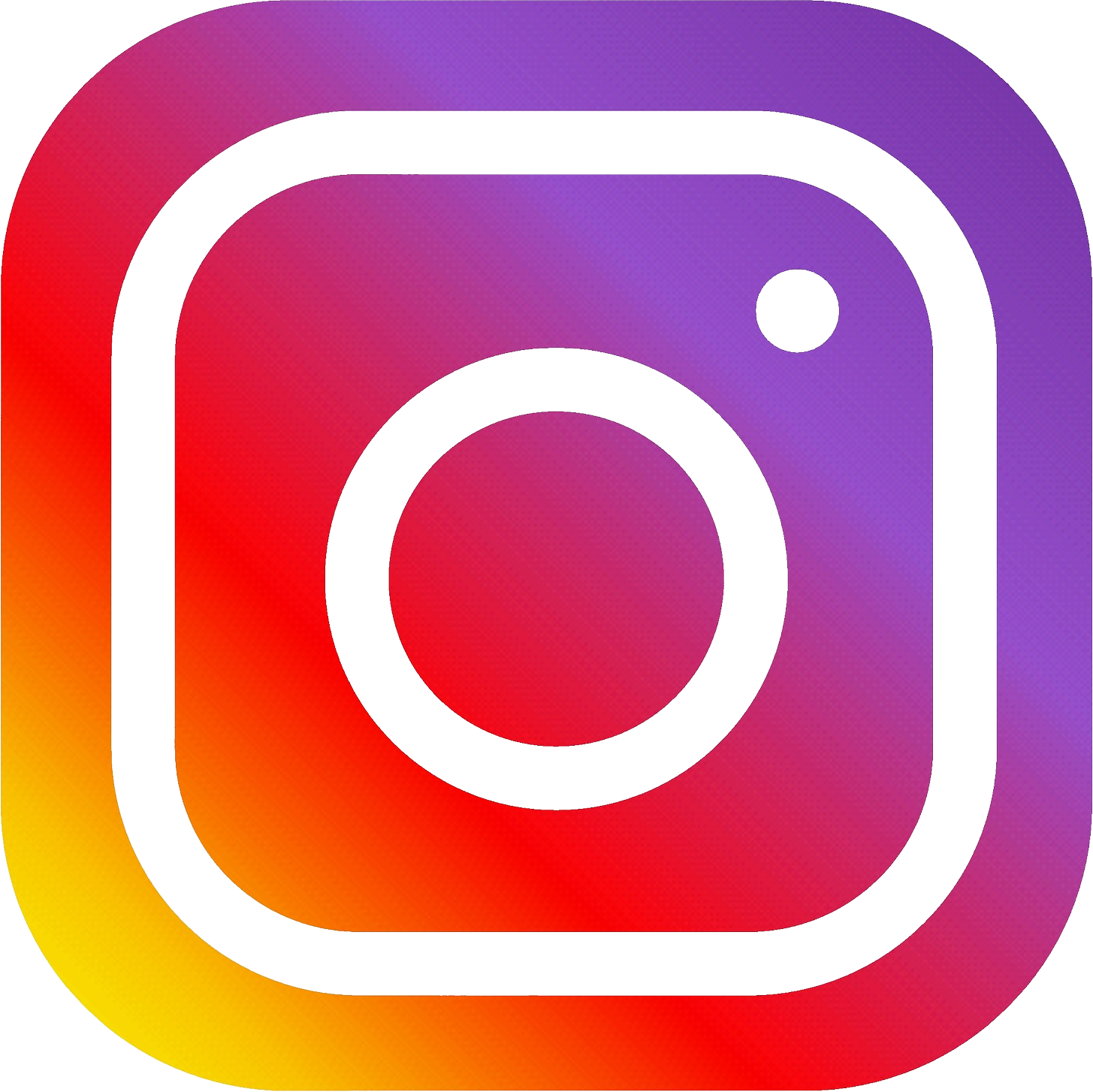 /pibmumbai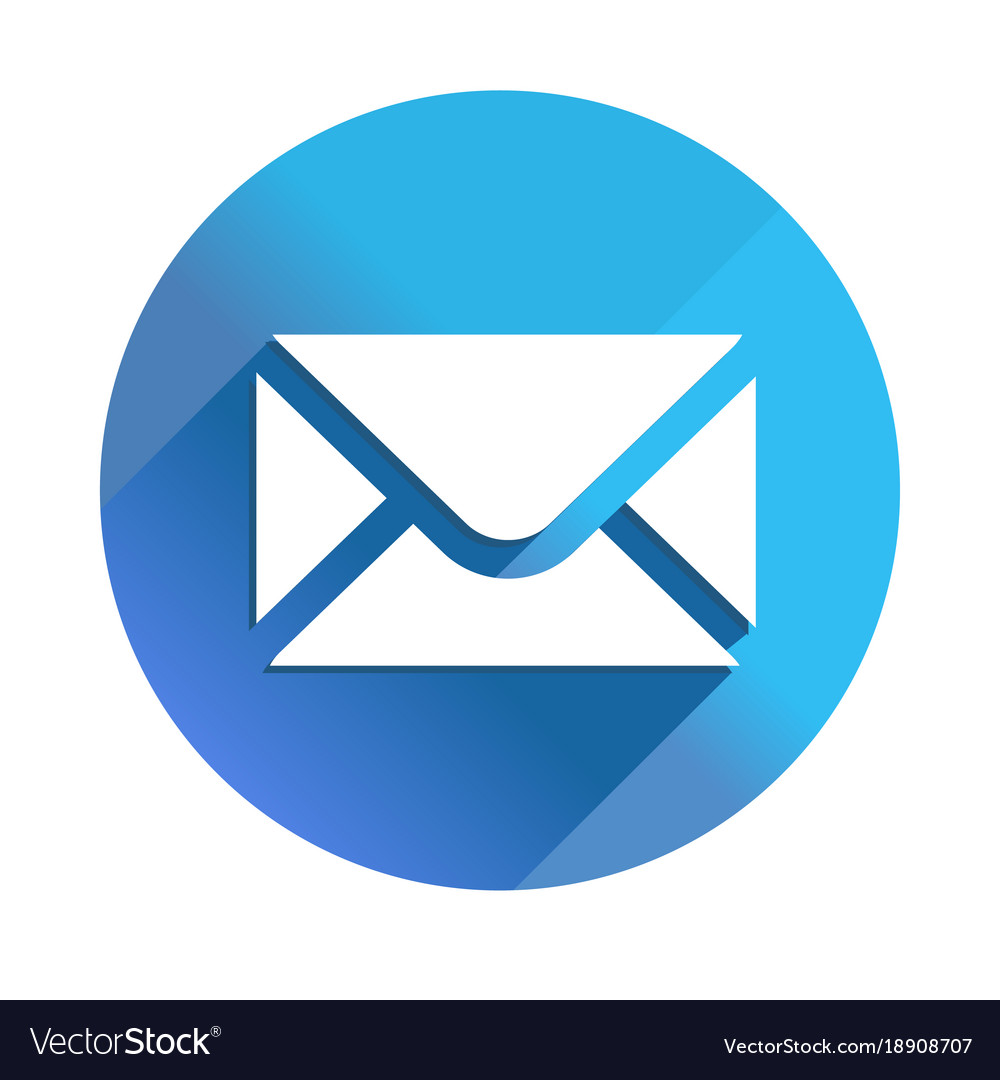 pibmumbai@gmail.com