The Prime Minister, Narendra Modi, today launched the IDFC Bank in New Delhi. The Prime Minister complimented IDFC for its successful journey of 18 years so far, and said that it was now embarking on a more challenging role, as it expands into banking, especially in the rural areas. He said that from helping to build infrastructure, the organization is now progressing to building lives.
The Prime Minister described the banking sector reforms being undertaken by the Union Government, especially in areas such as senior appointments, creation of a bank board bureau, re-capitalization of banks, de-stressing of assets, empowering bank management through zero-interference, creation of a framework of accountability through Key Performance Indicators, and reform of governance of banks.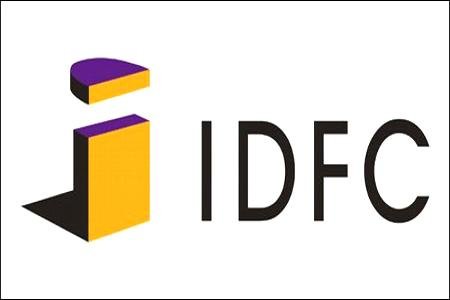 ABOUT IDFC
IDFC was incorporated on 30 January 1997 with its registered office in Chennai and started operations on 9 June 1997. In 1998 the company registered with the Reserve Bank of India (RBI) as a non-banking financial company and in 1999 it formally became a Public Financial Institution. IDFC registered with the Securities and Exchange Board of India (SEBI) as a merchant banker and as an underwriter in 2000 and in 2001 as a debenture trustee.
Also, the company set up Infrastructure Development Corporation (Karnataka) Ltd (IDECK) pursuant to a shareholders agreement between IDECK and the State of Karnataka, HDFC and IDFC.
In 2002, the company incorporated IDFC Asset Management Company Ltd as a subsidiary company and Uttaranchal Infrastructure Development Company Ltd, a joint venture with the Government of Uttarakhand.
In 2003 IDFC became an investor in and sponsor of the India Development Fund.
In August 2005 the company's equity shares were listed at the National Stock Exchange of India (NSE) and Bombay Stock Exchange (BSE) after an initial public offering.
In 2006 IDFC raised $450 million for their second infrastructure focused private equity fund.
In June 2006, the company agreed a memorandum of understanding with SBI Capital Markets for syndication of debt financing for Iifrastructure projects.
In 2006-07, the company increased its stake in National Stock Exchange of India Ltd from 2.2% to 8.2% and acquired a 8.71% stake in the Asset Reconstruction Company (India) Ltd.
Read – Saina Nehwal Win Silver Medal
The company along with Citigroup, India Infrastructure Finance Company Ltd and the global private equity company Blackstone, launched a USD 5 billion initiative for financing infrastructure projects in India. During the year, the company also set up IDFC Project Equity Company Ltd to manage the proposed USD 2 billion third party equity component of the 'India Infrastructure Initiative', the company acquired 33.33% stake in SSKI Securities Pvt Ltd (SSKI), which is a domestic mid-size investment bank and an institutional brokerage and research platform, with membership of the BSE and the NSE.
In May 2008, the company entered into asset management by acquiring the AMC business of Standard Chartered Bank in India, namely Standard Chartered Asset Management Company Pvt Ltd and Standard Chartered Trustee Company Pvt Ltd and the acquired companies was re-branded as IDFC Asset Management Company Pvt Ltd and IDFC AMC Trustee Company Pvt Ltd respectively.
On April 2, 2014 RBI grants in-principle approval to IDFC to set up banks. The in-principle approval will be valid for 18 months. RBI gets green signal to issue bank licences.
On June 24, 2015 RBI officially granted a banking licence to IDFC. IDFC Bank started operating banking services on 1 October 2015.
The Indian microfinance company Bandhan Financial Services is the other company who was granted preliminary bank permits last year (2014). Yes Bank was the last bank to be set up, in 2004.