Experts from different parts of India discussed the importance and different aspects of biodiversity conservation, its relationship with technology and sustainable development at a programme organised on the occasion of International Day of Biological Diversity.
Dr. Ramesh Krishnamurthy, a renowned Scientist from Wildlife Institute of India, Dehradun, emphasised the importance of nature and culture-based solutions for biodiversity conservation in his talk titled 'Biodiversity and Technology: Towards integrated nature-culture solutions' at the programme organised by BioNest-IASST, along with Institute of Advanced Study in Science and Technology (IASST), Paschim Boragaon, Guwahati, an autonomous institute of the Department of Science & Technology (DST).
Director of IASST Prof. Ashis K. Mukherjee stressed that biodiversity gives the answer to several sustainable development challenges, and we should give our best efforts to save and conserve the biodiversity from extinction. He was speaking on the International Day of Biological Diversity at the online programme organised as part of the celebrations of the 75th year of India's independence: Azadi ka Amrit Mahotsava on May 22, 2021. He also mentioned that Bio-Diversity & Eco-System is one of the thrust areas of research at IASST and highlighted the different biodiversity-related ongoing research projects in this institute.
The programme was attended by several dignitaries, including faculty members, staff, and research scholars of the Institute via an online digital platform following the Covid-19 protocol. Scientists like Dr Tania Das Paul from BioNest (Bioincubators Nurturing Entrepreneurship for scaling technologies) Facility and Dr Debasish Chowdhury took part in the programme. Some important resolutions pertaining to augmentation and strengthening the research on conservation and exploration of biodiversity were also taken.
The International Day for Biological Diversity is a United Nations-sanctioned international day for the promotion of biodiversity issues held on May 22 annually which falls within the scope of the UN Post-2015 Development Agenda's Sustainable Development Goals.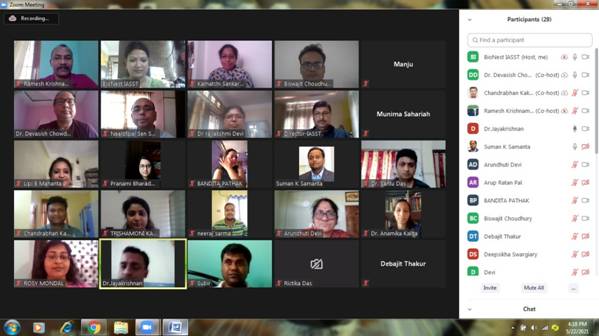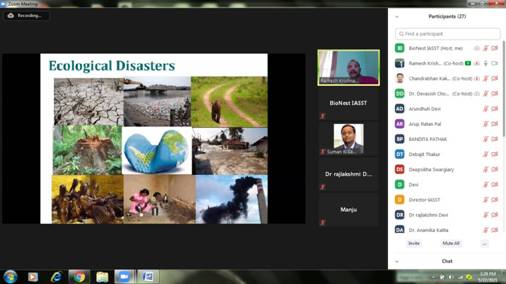 ****
SS/RP (DST Media Cell)