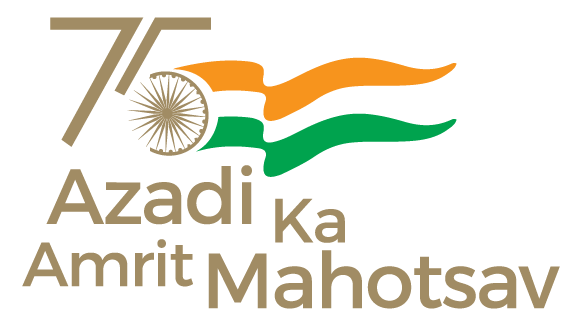 The National Centre for Good Governance (NCGG) completed its flagship capacity building programme (CBP) for 58th batch of civil servants of Bangladesh, which was attended by 45 officers. The programme focused on imparting new knowledge in the field of public policies, programmes, governance, use of technology and new skillsets to the officers to design and execute effective public policies and programmes to improve the quality of life of citizens.

In his valedictory address, Shri Bharat Lal, Director General, NCGG urged the officers to be responsive to the need of people and stressed on the critical importance of redressing public grievances in a time-bound manner. He appreciated the developmental partnership between the two countries and stated that this programme is an effort to empower the participants to new developmental paradigm and initiatives among other things.
He highlighted the Prime Minister Shri Narendra Modi's mantra of 'Minimum Government, Maximum Governance' and urged the public servants to reduce the gap between the citizens and the government, and do away with the old colonial mindset. He also pointed out that modern technology is a great enabler in bringing transparency and accountability. One should learn and adopt these modern tools of information and communication technology (ICT) to better serve the people. He cited the examples of Aadhar, and Jal Jeevan Mission, and how subsidies are being transferred to millions of farmers in just one click as technology is facilitating the delivery of services to citizens. Technology has brought tremendous efficiency in public service delivery and we must use it more. 
Shri Bharat Lal also stressed the importance of building and maintaining modern infrastructure for the larger public good and focused on the importance of having a continuous system of feedback. He urged them to work closely with people and various other stakeholders, viz. community–based organizations, self-help groups and other civil society organizations to ensure that policies and programmes are developed in a participatory manner and are also environment, climate and disaster resilient.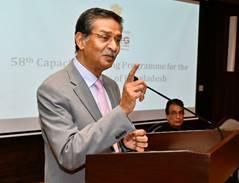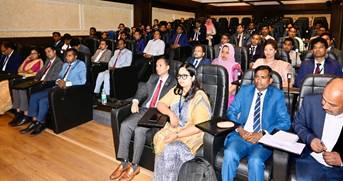 He advised the participants to carry the learnings from this 2–weeks capacity building programme in the form of new ideas and best practices, and use them as a template for the larger good of society. Officers of Bangladesh appreciated the design of the programme and opportunity to listen to and have discussion with highly qualified domain experts and eminent people came as resource persons. So far, with the support of MEA and in close cooperation with the Indian Mission in Dhaka, NCGG has trained about 2,055 civil servants of Bangladesh.
The National Centre for Good Governance was set up in 2014 by the Government of India as an apex-level institution under the auspices of the Ministry of Personnel, Public Grievances & Pensions. NCGG is mandated to work in the areas of public policy, governance, reforms, training and capacity building of civil servants of the country as well as of other developing countries. It is to also work as a think tank of the government.
In partnership with the Ministry of External Affairs (MEA), NCGG has taken up the responsibility to build the capacities of civil servants of developing countries. So far, it has imparted training to civil servants of 15 countries viz. Bangladesh, Kenya, Tanzania, Tunisia, Seychelles, Gambia, Maldives, Sri Lanka, Afghanistan, Laos, Vietnam, Bhutan, Myanmar, Nepal and Cambodia. These trainings were found to be highly useful by the participating officers of different countries. Also, NCGG has been involved in the capacity building of civil servants from various states in the country. These programmes are much sought after and as desired by the MEA, NCGG is expanding its capacity to accommodate a higher number of civil servants from more countries as demand is on the rise. For the year 2023 –24, NCGG has effected 3-fold increase in this highly sought after programmes.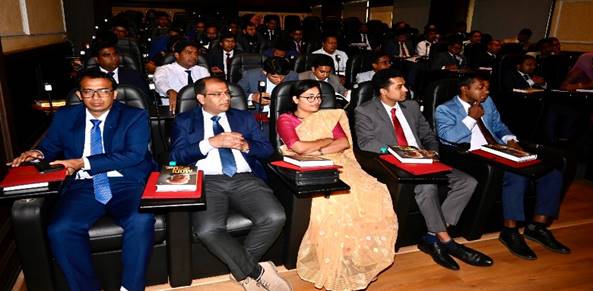 In this programme the NCGG shared various initiatives taken in the country such as changing paradigm of governance, rejuvenation of rivers with special reference to Ganga, leveraging digital technology: changing rural landscape of India – Pradhan Mantri Awas Yojana–Gramin, public-private partnership in infrastructure development, land administration, constitutional foundation of policy making, decentralization, public contracts and policies, fintech and inclusion, public  policy & implementation, election management, Aadhar as a tool of good governance, digital governance – case studies of passport seva & MADAD, e-governance and digital India UMANG, disaster management with special reference to coastal region, ethics in administration, overview of national security scenario, rural electrification initiatives in India, project planning, execution and monitoring – Jal Jeevan Mission,  Swamitva scheme: property validation for rural India, vigilance administration, anti-corruption strategies, investment promotion & entrepreneurship, Indian experiences in sanitation, circular economy, approach to achieve sustainable development goals by 2030, digital governance for healthcare among others.
During the programme, the participants were also taken for exposure visits to Pradhanmantri Sanghralaya, Parliament, etc. The 58th Course was conducted by Dr A. P. Singh, Course Coordinator with the help of Dr. Sanjeev Sharma, Associate Course Coordinator and supported by the capacity building team of NCGG.
<><><><><>
SNC/PK