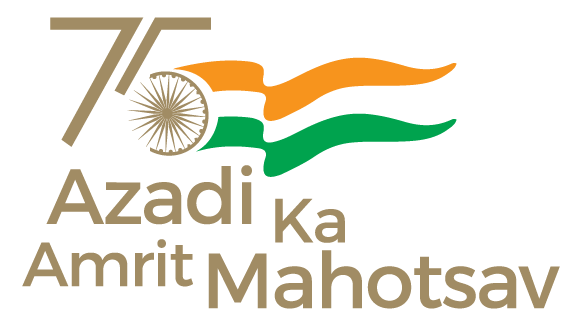 India and Mexico today signed a Memorandum of Understanding on research, technology and innovation collaborations with focus on several key technology areas like Aerospace, Electronics Instrumentation & Strategic Sectors; Civil, Infrastructure & Engineering; Ecology, Environment Earth & Ocean Sciences and Water; Mining, Minerals, Metals & Materials; Chemicals (including leather) and Petrochemicals; Energy (Conventional & Non-Conventional) and Energy Devices; Agri, Nutrition & Biotech and Healthcare.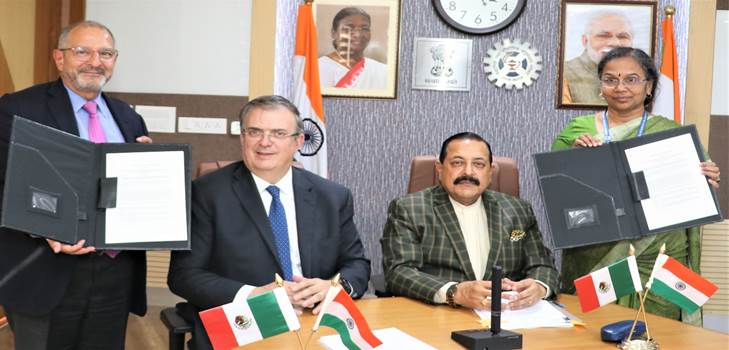 The Multi-Sectoral Historic Agreement was signed in the August Presence of Union Minister for Science & Technology, Dr Jitendra Singh and Foreign Minister of Mexico Marcelo Ebrard at the India Science Centre, Lodhi Road in presence of High-Level Delegations from both the sides.
Welcoming Mr Ebrard and his Delegation, Dr Jitendra Singh said, the Government Delegation coming with Private Successful Start-Up ventures is a welcome sign and both the sides will exploit the Innovative Eco-System fully to have Sustainable Start-Ups.
Dr Jitendra Singh conveyed to the Mexican Delegation that the Prime Minister Narendra Modi gives high priority to scientific innovation and he highlights scientific projects in each of his speeches, like marine science, climate change and bio-fuels among others. Terming India and Mexico as 'Privileged Partners', the Minister said, the two countries can complement and supplement each other in many areas and we are on right course.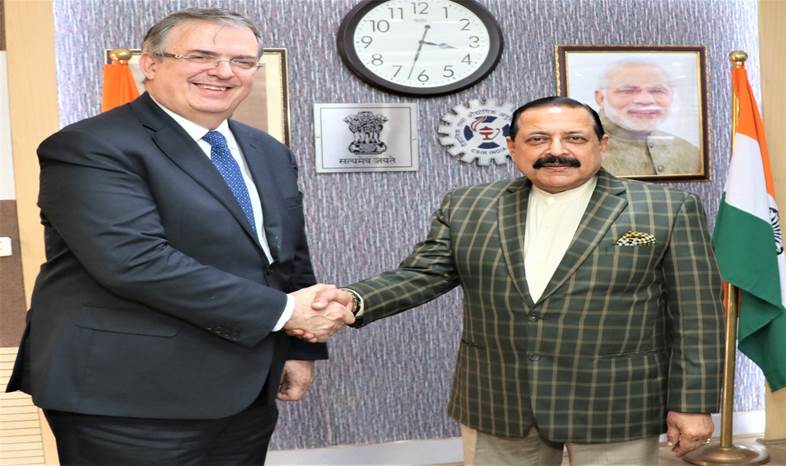 Dr Jitendra Singh assured the Mexican Foreign Minister that the three priority areas of Water, Lithium and Vaccines flagged by the Mexican side will be taken care of the CSIR and other Sister Organizations and India will provide tangible results in coming few months. He said, Lithium is becoming a real connect between India and Mexico, apart from the future vision of Sustainable Start-Ups. The Minister appreciated the presence of Foreign Minister for signing of the MoU and said, it reflects the seriousness, the Mexican Government attaches to its relationship with India.
Dr Jitendra Singh pointed out that CSIR and Mexican Agencies through this MoU could contribute effectively to the global society through Research and Innovation Partnerships for technology development, upscaling of each other's Intellectual Property for commercialization and Research Infrastructure Development & Sharing. He said, in addition to regular research & development, capacity building & training and participation in Knowledge dissemination activities, a special focus on Technology and Industry collaboration has been structured in the MoU.
The Minister also informed that as a way forward to identify specific collaborative proposals, topical interaction meetings between scientists from CSIR and institutions in Mexico are planned in this month itself, specifically focusing on Health, Energy, Aerospace and Environmental protection aspects. He said, it will be highly relevant to finalize collaboration proposals in consultation with industries and other stakeholders.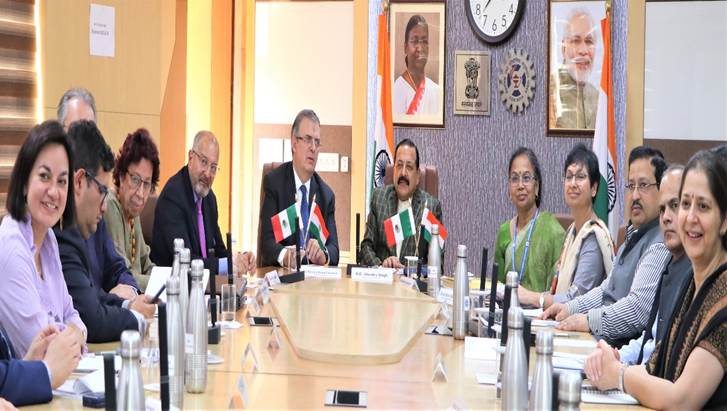 Foreign Minister of Mexico, Marcelo Ebrard thanked profusely Prime Minister Narendra Modi for sending COVID Vaccines during the peak of the pandemic and he underlined that India was the first country to send Vaccines to Mexico, when many other advanced powers and friends shown initial reluctance.
Mr Ebrard said that Mexican President Mr Andreas Manuel Obrador has instructed the Mexican Delegation to forge close ties with India and work for Joint Strategic Vision. He said, India-Mexico bilateral relations are though old and time tested, but this is the "Best Moment of Bilateral Engagement".
It may be recalled that Marcelo Ebrard called on Dr Jitendra Singh in March last year during his visit to India and flagged technology partnership between the two countries to new areas like vaccines, Information Technology, green revolution, health, biotechnology and space.
<><><><><>
SNC