In its ninth flight (GSLV-D6) conducted on August 27, 2015, India's Geosynchronous Satellite Launch Vehicle, equipped with the indigenous Cryogenic Upper Stage (CUS), successfully launched GSAT-6, the country's latest communication satellite, into a Geosynchronous Transfer Orbit (GTO).
The achieved orbit is very close to the intended one. The launch took place from the Second Launch Pad at the Satish Dhawan Space Centre SHAR (SDSC SHAR), Sriharikota, the spaceport of India.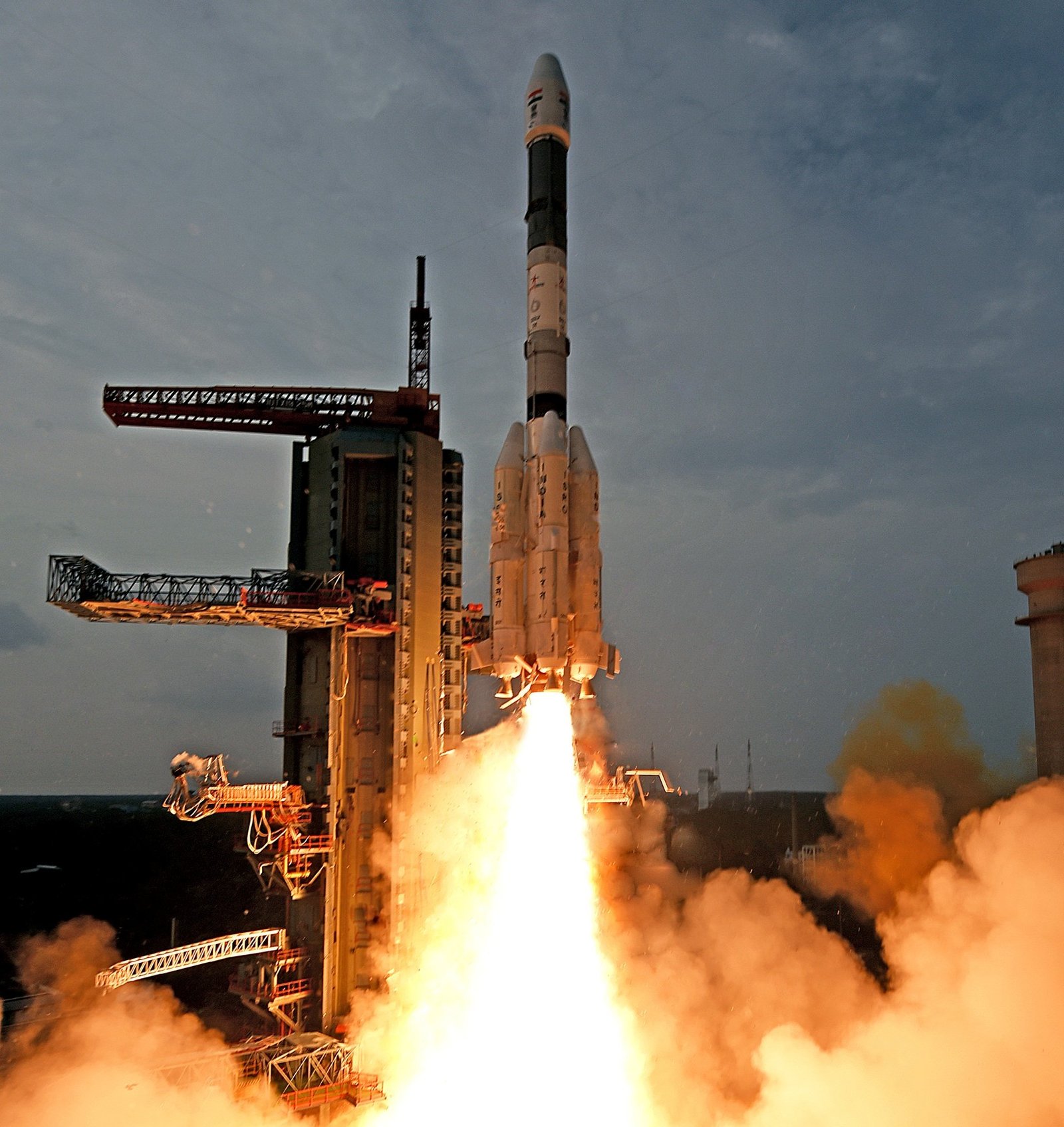 This was the fifth developmental flight of GSLV and the third to carry the indigenous CUS.
GSLV-D6 was intended to further test and qualify the CUS developed by ISRO.
In its oval shaped GTO, the GSAT-6 satellite is now orbiting the Earth with a perigee (nearest point to Earth) of 168 km and an apogee (farthest point to Earth) of 35,939 km with an orbital inclination of 20.01 deg with respect to the equator.
After a smooth 29 hour countdown, the 416 tonne, 49 m tall GSLV-D6 carrying the 2117 kg GSAT-6, lifted off successfully.
About seventeen minutes after lift-off, GSAT-6 was successfully placed in GTO.
Soon after its injection into GTO, the two solar arrays of GSAT-6 were automatically deployed and the Master Control Facility (MCF) at Hassan in Karnataka took control of GSAT-6.
In the coming days, GSAT-6's orbit will be raised from its present GTO to the final circular Geostationary Orbit (GSO) by firing the satellite's Liquid Apogee Motor (LAM) in stages.
The satellite will be commissioned into service after the completion of orbit raising operations, deployment of its 6 m wide sieve shaped unfurlable antenna, the satellite's positioning in its designated orbital slot of 83 degree East longitude in the GSO and in-orbit testing of its communication payloads.