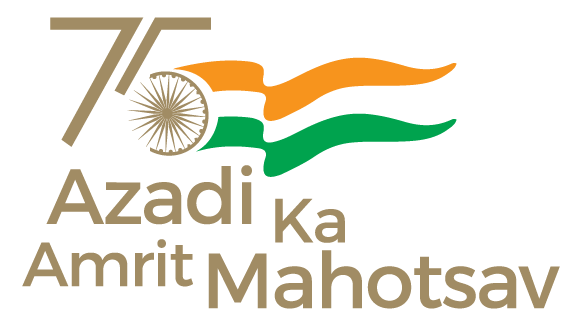 India's G20 Presidency Secretariat, Government of India, in collaboration with the United Nations in India and Observer Research Foundation (ORF) hosted an official G20 Sherpa Meeting side event on Green Development: Need for an Ambitious Vision for 21st Century on Thursday, March 30.
The event, which took place at the Backwater Ripples Resort, Kumarakom, Kerala, featured keynote addresses and interventions by Shri Amitabh Kant, G20 Sherpa; Jeffrey Sachs, Director, Centre for Sustainable Development, Columbia University; Avinash Persaud, Special Envoy to the Prime Minister of Barbados on Investment and Financial Services, and Member, Independent High-Level Expert Group on Climate Finance; Shamika Ravi, Member, Economic Advisory Council to the Prime Minister, Government of India; Bogolo Kenewendo, United Nations Climate Change High-Level Champions' Special Advisor, Africa Director; Lily Han, Director, Innovative Finance, The Rockefeller Foundation; Amar Bhattacharya, Senior Fellow, Global Economy and Development, Centre for Sustainable Development, Brookings and Executive Secretary, Independent High-Level Expert Group on Climate Finance; Aniruddha Dasgupta, President and CEO, World Resources Institute; Nina Fenton, Head of Regional Representation, South Asia, European Investment Bank; Mr. Ovais Sarmad, Deputy Executive Secretary, United Nations Framework Convention on Climate Change; Ms. Shloka Nath, CEO, India Climate Collaborative; Mr. George Gray Molina, Head of Strategic Engagement and Chief Economist, United Nations Development Programme; and Dr. Stephen Waygood, Chief Responsible Investment Officer, AVIVA.
"India wants to be ambitious, inclusive, decisive, and action-oriented in taking the green development and SDGs agenda forward," asserted Amitabh Kant in his welcome remarks, kickstarting discussions on the need for a new vision for green development.
"What should be the overarching nature of the G20's green development agenda, especially in context of the significant and persistent financing gap?" asked Shamika Ravi, who moderated the panel discussion on A New Paradigm for Sustainable and Green Development. Jeffrey Sachs responded by stating, "The world should aim to have at least an incremental US$ 1 trillion every year to finance sustainable development for the world's poorest and most vulnerable countries." Elaborating on the EU's role, Nina Fenton stated, "There is so much more that needs to be done. The Covid-19 pandemic has caused significant declines in investments on the development front and the world should strive to respond with greater urgency."
Speaking on the urgency of the multilateral action needed to bring about "green development", Ovais Sarmad noted, "The world is already at 1.1 degrees global warming, costing us many lives and livelihoods. A people-centric approach at COP28 and unequivocal commitment from the G20 to achieve the targets set within it will be crucial." Bogolo Kenewendo stressed on the G20's need to, "re-think and build coherence around the commercial value of nature that can incentivise greater accountability from countries around the world."
Avinash Persaud further emphasised that, "The dichotomy between development and climate goals is false. They represent the same window of opportunity to tackle challenges such as poverty and inequality on a global scale."
Several speakers drew attention to how, in the last decade, India has managed to balance economic growth with advancement of the SDGs and implementation of some of the most ambitious policies for accelerated climate action. This is especially relevant as India is putting forward a bold agenda for improving financial flows for sustainable development and for equitable climate action, and is setting the agenda for global sustainable consumption through the "Lifestyle for Environmen (LiFE)" approach.
Some Key Takeaways from the day were:
To ensure an effective green transformation, following emerged as critical check points for the G20 to work on:
Building coherence around economic, social, and environmental goals through recognising the commercial value of long-term investments in human and natural capital.

Ensuring continuity in the G20's efforts to make energy accessible for the most vulnerable communities, pushing forward agricultural reforms, and building towards sustainable cities and lifestyles, in addition to promoting just transitions for green development.

Recognising the opportunities for course correction while at the same time pushing for concerted efforts for adaptation to ensure resilience and equity.

Accelerating climate and development finance flows to the developing world through increased collaboration among diverse stakeholders.

Achievement of the SDGs would require substantial scaling up of investments in all forms of capital, making the MDBs fit for purpose, incentivising private sector participation, and pushing for an increased focus on debt and concessional finance for vulnerable countries.

To ensure convergence of the global policy space and international finance, the prospects of economic growth and job creation from additional long-term investments must be highlighted to build a compelling political and economic case for sustainable and green transformations.
The Plenary sessions of G20 Sherpa meeting will commence tomorrow. Shri V Muraleedharan, Hon'ble MoS for External Affairs and Parliamentary Affairs will  deliver special remarks at its opening session.
Watch the full proceedings here.
Follow G20 India's YouTube channel here.
*********
Pib trivandrum