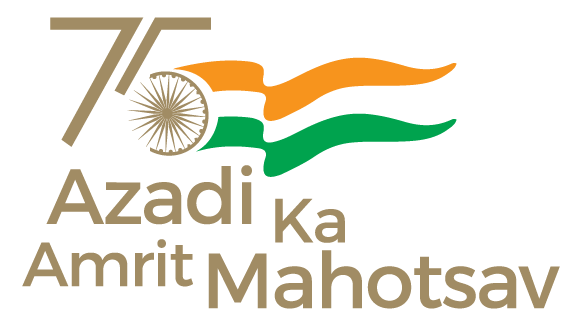 Indian Renewable Energy Development Agency Ltd. (IREDA) held its 36th Annual General Meeting (AGM) at India Habitat Centre in New Delhi on 30th June, 2023. The annual accounts for the financial year 2022-23 were adopted at the AGM, showcasing remarkable achievements.
Addressing shareholders, Chairman & Managing Director (CMD) of IREDA, Shri Pradip Kumar Das gave an overview of IREDA's performance during the year. "IREDA has accomplished its highest-ever annual loan sanction, loan disbursement, loan book, profit, and net worth."
Stating that the performance has been outstanding, the CMD provided a snapshot of the company's performance in FY 23:
₹ 32,586.60 crore Loan Sanction

(36.23% increase compared to FY 22)

₹ 21,639.21 crore Loan Disbursement

(34.65% growth compared to FY 22)

₹ 47,076 crore Loan Book

(38.75% growth compared to FY 22)

₹ 1,139.25 crore Profit Before Tax and ₹ 864.63 crore Profit After Tax

(36.63% and 36.48% increase respectively compared to FY 22)

₹ 5,935.17 crore Net Worth

(12.66% growth compared to FY 22)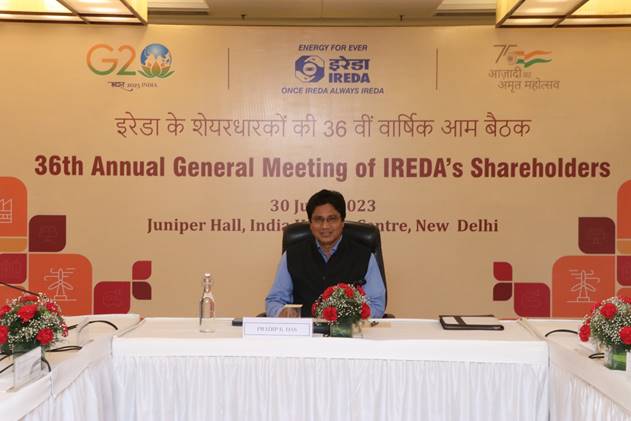 Healthy Improvement in Non-Performing Assets Ratios
The CMD emphasized IREDA's commitment to maintaining strong asset quality. He highlighted the implementation of a structured recovery and monitoring mechanism, which includes monthly internal status reviews and quarterly interactions with borrowers. As a result, IREDA successfully closed or upgraded 18 non-performing project loan accounts, recovering loans amounting to ₹ 202.43 crore. These efforts contributed to a healthy improvement in the NPA ratios at the end of FY 23:
3.21% Gross NPA

, a significant decrease from 5.21% in FY 22

1.66% Net NPA

, showing substantial improvement from 3.12% in FY 22
The CMD informed shareholders that alongside its impressive financial performance, IREDA actively engages in partnerships with green energy developers to recognize their evolving requirements for financial products. The company aims to raise awareness of new products and has already launched financing solutions for emerging areas such as E-mobility, Green Hydrogen, and Green Transmission.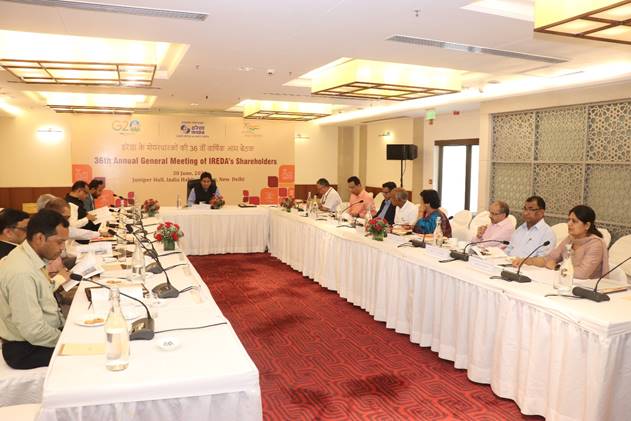 The CMD said that IREDA is committed to upholding the highest standards of corporate governance, transparency and business ethics to facilitate efficient and ethical business practices. In FY 23, IREDA achieved a significant milestone by becoming the first Central Public Sector Enterprise to publish its Annual Audited results within 25 days after the end of the financial year. This accomplishment is particularly noteworthy considering that SEBI allows a period of 60 days for such disclosures.
IREDA has also set a remarkable precedent of holding its AGM within 90 days after the conclusion of the financial year, a testament to IREDA's streamlined internal processes, digitized data management and good governance principles and practices.
IREDA is a Mini Ratna (Category – I) Government of India enterprise under the administrative control of Ministry of New and Renewable Energy.
***
PIB DELHI | AM / DJM