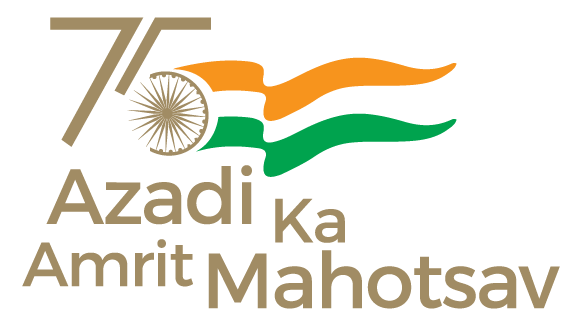 Chairman and Managing Director of the Indian Renewable Energy Development Agency (IREDA) has said that just as IREDA previously demonstrated its pioneering role in making new and emerging renewable energy technologies bankable, the company is now well-prepared to play a crucial role in fulfilling the substantial financial needs of the Green Hydrogen sector. The CMD said that IREDA aims to enhance the financial viability of Green Hydrogen and Green Ammonia projects, making them attractive to potential investors. The CMD Shri Pradip Kumar Das said this, while addressing the inaugural session of the "Green Hydrogen Convention 2023", organized by the Government of Odisha and CII Eastern Region, in Bhubaneshwar today, August 5, 2023.
Principal Secretary of the Industries Department, Govt. of Odisha, Shri Hemant Sharma; and Deputy Advisor – Energy, NITI Aayog, Shri Manoj Kumar Upadhyay also shared their valuable insights at the convention. The convention participants comprised industry leaders, policy makers and experts from the energy sector.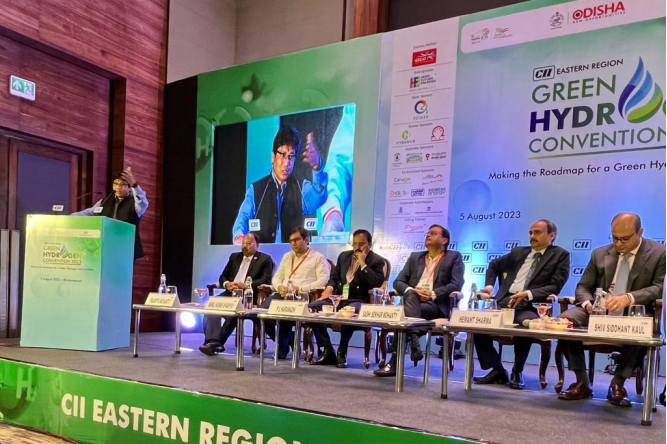 In line with the Government of India's vision as outlined in the National Green Hydrogen Mission, the CMD reaffirmed IREDA's commitment to financing the entire value chain of Green Hydrogen sector. He pointed out that the government can extend handholding and support to the emerging Green Hydrogen sector only when the sector is in the stage of infancy. "Once the sector becomes stable, stakeholders should not expect continued handholding, and the market should be allowed for a fair competition. Ultimately, the progress of the sector will rely on serious and committed developers with a genuine interest in taking it forward."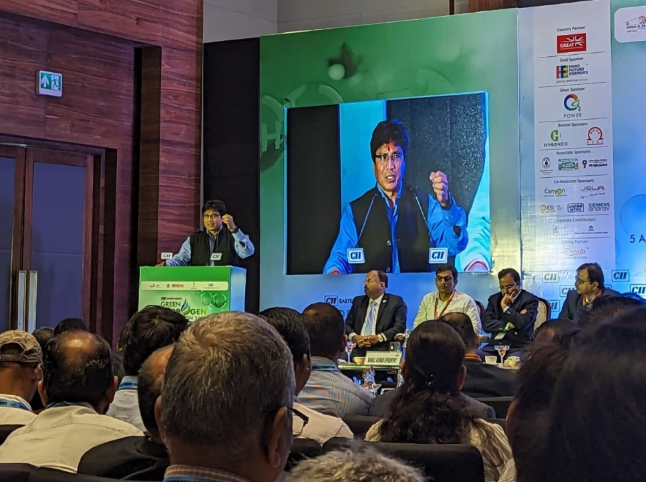 The CMD said that policy makers, regulators, bankers, and developers must collaborate effectively to achieve ambitious targets set by India, of achieving 500 GW power from Non-Fossil sources by the year 2030, of becoming a USD 5 trillion economy by 2027, a Developed Economy by 2047, and of achieving Net Zero emissions by 2070.
"Transition from Grey Ammonia to Green Ammonia is the next needed step for Odisha"
Speaking of the green hydrogen sector in Odisha, the CMD emphasized that Odisha already has a substantial capacity for producing Steel, Aluminum, Cement, and Fertilizers. "The state has existing Hydrogen infrastructure in these sectors, and the transition from Grey Ammonia to Green Ammonia is the next step needed. With a well-established market for conversion, new manufacturing sectors like electrolysers, etc. are likely to emerge. Leveraging its three Special Economic Zones (SEZs) and three major ports, Odisha is in an ideal position to develop a robust manufacturing base for Green Hydrogen and capitalize on significant export opportunities."
***
PIB DELHI | AM / DJM