According to ISRO Chairman A S Kiran, all seven satellites of the Indian Regional Navigation Satellite System (IRNSS), will be in orbit by March next year.
IRNSS is an independent regional navigation satellite system being developed by India. It is designed to provide accurate position information service to users in India as well as the region extending up to 1500 km from its boundary, which is its primary service area.
The Extended Service Area lies between primary service area and area enclosed by the rectangle from Latitude 30 deg South to 50 deg North, Longitude 30 deg East to 130 deg East.
IRNSS will provide India with its own Global Positioning System, ISRO head said. The IRNSS constellation has seven satellites in all and four are already in orbit.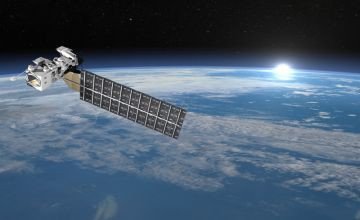 The three remaining IRNSS satellites IRNSS 1E, 1F and 1G – will be launched in January, February and March respectively.
The GSAT-15 communication satellite would be launched on board an Ariane-5 rocket of Arianespace the European multinational space agency based in France on November 10.
ISRO also planned to scale up missions using the GSLV Mk-II rocket to twice a year from 2016 onwards.
ISRO would launch six satellites for Singapore in December and added that the Chandrayan 2 mission would be in 2018.