Japanese has approved a record-high military budget marking the fourth consecutive year that spending on defense has increased.
Cabinet approved a 5.05 trillion yen (41.90 billion U.S. dollars) military budget for fiscal 2016, with the amount allocated rising 1.5 percent from levels in 2015 and totaling the most since record keeping began.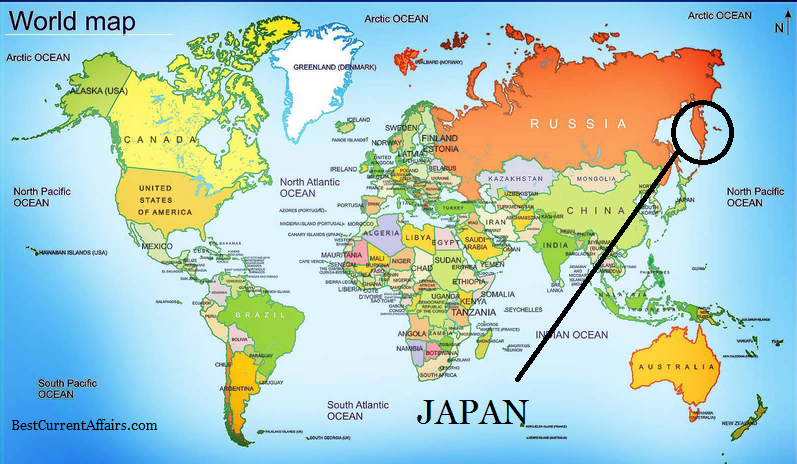 The military budget, part of a record 96.72 trillion yen (799 billion U.S. dollars) national budget to come into effect from April 2016, is the fourth time defense spending has been hiked under Abe and comes following a controversial reinterpretation of the Constitution by Abe's Cabinet, which led to publicly-repelled war bills being rammed through parliament.
The contested legislation bypasses a key clause in Japan's pacifist Constitution that prohibits it from maintaining a military or using force as a means to settle an international dispute.
The new legislation will, however, mean that Japan will be able to fight in overseas conflicts to protect its assets and its allies, in a monumental overhaul of the nation's security stance for the first time since Japan's defeat in WWII.
The defence ministry has earmarked some next-generation hardware to beef up its clout, including an E-2D early warning plane and a KC-46A aerial refueling tanker, with analysts speculating that spending here reflects Abe's ambitions to take Japan's Self-Defense Forces' operations overseas.
The E-2D's boast an array of surveillance equipment and can provide early warnings for missiles launched against Japan or its interests and allies.
The KC-46A refueling tanker will allow Japan's V-22 Osprey tilt-rotor transport aircraft to fly longer missions, the defense ministry has said, and four more Osprey's will be added to Japan's air force from the new budget.
Along with the support planes, the budget has also earmarked the purchase of six F-35A stealth fighters, which are the conventional takeoff and landing (CTOL) version of the next-generation, front role fighter, that equals the F-16 in term of maneuverability, but far outperforms the fighter in terms of stealth technology and comes equipped with a hefty internal cannon.
The F-35A can also be refueled midair, by the KC generation of tankers, to extend its missions.
Also on the defense ministry's shopping list are antisubmarine helicopters and "Global Hawk" unmanned drones.
Japan will up the number of its combat tanks as well as its amphibious vehicles, the defense ministry has said, and manufacturers are building a Soryu-class of submarine, one of the biggest in the world, with a new sonar system, in the hopes of becoming a chief supplier of Australia's next generation submarines.