Canadians voted for a sharp change in their government resoundingly ending Conservative Stephen Harper's near-decade in office.
The Liberals were elected or were leading in 185 districts, with Justin Trudeau winning his Montreal district. The party needed 170 to gain a majority.
The Conservatives were next with 97, followed by the New Democrats at 28 and Bloc Quebecois with nine.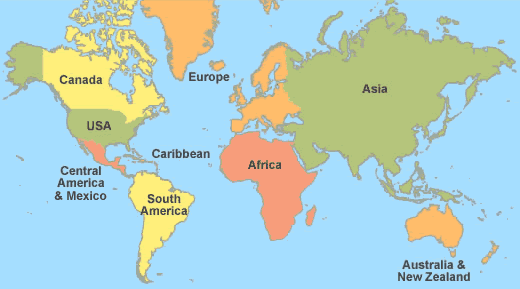 Justin Trudeau, the son of late Prime Minister Pierre Trudeau, became Canada's new prime minister after his Liberal Party won a majority of Parliament's 338 seats.
Pierre Trudeau, who was prime minister until 1984 with a short interruption, remains one of the few Canadian politicians known in America, his charisma often drawing comparisons to John F. Kennedy.
Justin Trudeau, a former schoolteacher and member of Parliament since 2008, becomes the second-youngest prime minister in Canadian history.
Mr Trudeau became more politically active following his father's death. He won the Liberal nomination in the Papineau riding in 2007 and became MP in 2008. Even at this early point he was seen as leadership material for the Liberal party. He was re-elected as MP in 2011.
After declining to run for leadership of the Liberal party several times, Mr Trudeau finally declared his intention to run in 2012. During the campaign, he was criticised by his opponents for his inexperience and lack of policy positions – the same line of attack used in this general election campaign – but won the position in a landslide in 2013.
Trudeau has reenergized the Liberal Party since its worst electoral defeat four years ago when they won just 34 seats and finished third behind the traditionally weaker New Democrat Party.
Trudeau promises to raise taxes on the rich and run deficits for three years to boost government spending.
Canada has shifted to the center-right under Harper, who has lowered sales and corporate taxes, avoided climate change legislation and clashed with the Obama administration over the Keystone XL pipeline.
The Trudeau victory will ease tension with the U.S. Although Trudeau supports the Keystone pipeline, he argues relations should not hinge on the project. Harper has clashed with the Obama administration over other issues, including the recently reached Iran nuclear deal.
Trudeau's promised to bring in tax changes – hikes for the highest earners, cuts for middle-income Canadians – within his first 100 days. In addition to acceding to mounting public pressure for an inquiry into more than 1,000 missing and murdered aboriginal women, Trudeau has pledged to build a "renewed relationship" with Canada's indigenous people.
One of Trudeau's most ambitious – and costly – promises is a Canada Child Benefit that replaces all existing child benefits with one that's geared to income. So families with young kids with household incomes below $200,000 will get more money (and it'll be tax-free), but families earning more than that will get $0.
Massive infrastructure investment was a major plank of Trudeau's campaign. One of the first things Trudeau has said he'd do is legalize and regulate marijuana. He says doing so will make it harder, not easier, for young people to get it and cut out organized crime.
Trudeau has pledged to bring back Canada's long-form census. The next census is supposed to take place next year. Trudeau promised this would be Canada's last plurality-based election. He said during the campaign that he will consult Canadians on a new electoral system with an aim to adopt proportional representation.
Read – Greek Parliament Approves Reform Bill
PRIME MINISTERS OF CANADA
1867–1873 Sir John A. Macdonald -Conservative
1873–1878 Alexander Mackenzie -Liberal
1878–1891 Sir John A. Macdonald -Conservative
1891–1892 Sir John J. C. Abbott -Conservative
1892–1894 Sir John S. D. Thompson -Conservative
1894–1896 Sir Mackenzie Bowell -Conservative
1896 Sir Charles Tupper -Conservative
1896–1911 Sir Wilfrid Laurier -Liberal
1911–1917 Sir Robert L. Borden -Conservative
1917–1920 Sir Robert L. Borden -Unionist
1920–1921 Arthur Meighen -Unionist
1921–1926 W. L. Mackenzie King -Liberal
1926 Arthur Meighen -Conservative
1926–1930 W. L. Mackenzie King -Liberal
1930–1935 Richard B. Bennett -Conservative
1935–1948 W. L. Mackenzie King -Liberal
1948–1957 Louis S. St. Laurent -Liberal
1957–1963 John G. Diefenbaker -Conservative
1963–1968 Lester B. Pearson -Liberal
1968–1979 Pierre Elliott Trudeau -Liberal
1979–1980 Charles Joseph Clark -Conservative
1980–1984 Pierre Elliott Trudeau -Liberal
1984 John Turner -Liberal
1984–1993 Brian Mulroney -Conservative
1993 Kim Campbell -Conservative
1993–2003 Jean Chrétien -Liberal
2003–2006 Paul Martin -Liberal
2006–2015 Stephen Harper -Conservative
2015- Justin Trudeau – Liberal