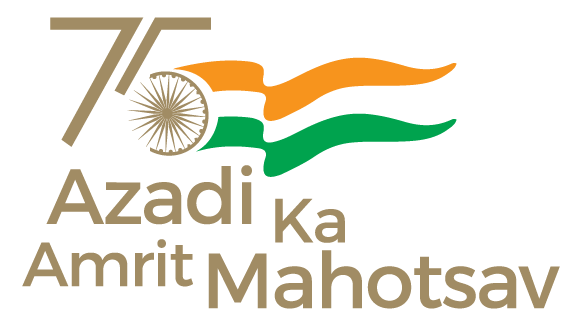 In order to help youth in building new future with the intellectual ability, innovation and robust policies related to education, the Government of India announced the National Education Policy 2020 on 29.07.2020. It envisions an education system rooted in Indian ethos that contributes directly to transforming India, that is Bharat, sustainably into an equitable and vibrant knowledge society by providing high-quality education to all, innovation and research and thereby making India a global knowledge superpower by equipping its students with the necessary skills and knowledge.
To make the country self-sufficient in higher education, Ministry of Education is vigorously pursuing with all stakeholders for implementation of NEP 2020, which inter-alia includes moving towards higher educational system consisting of large, multidisciplinary universities and colleges that offer medium of instruction or programmes in local/Indian languages. HEIs are focusing on research and innovation by setting up start-up incubation centres, technology development centres, etc. with greater industry-academic linkages. HEIs have started Internship/Apprenticeship Embedded Degree Programmes to develop skill, employability and entrepreneurship.
During the past few years, a number of educational institutions have been set up to achieve self-sufficiency in higher education sector such as 7  New IIMs (Sirmour, Nagpur, Sambalpur, Amritsar, Bodhgaya, Vishakhapatnam and Jammu), 6 New IITs (Tirupati, Palakkad, Jammu, Bhilai, Goa, Dharwad) and ISM Dhanbad converted into IIT, 2 new IISERs (Tirupati and Behrampur), 01 new NIT (Andhra Pradesh), 20 IIITs – PPP were declared as Institute of National Importance (INI), 16 IIITs (15 IIITs – PPP & 1 IIIT Kurnool), 01 new Central University in Motihari, Bihar have been established.
The Government is committed to not only retain the students passing out of the premier educational institutions in the country, but also attract the non-resident Indians back to the Country. Under the Prime Minister's Research Fellowship scheme, attractive fellowship is offered to selected students to pursue their Ph. D. in Indian Universities/ Institutions. The Government has sanctioned establishment of Research Parks at IITs- Madras, Bombay, Kharagpur, Kanpur, Delhi, Guwahati, Hyderabad, Gandhinagar and IISc Bangalore to augment the research ecosystem in the Country to enable the students to pursue their R&D interests in India, through innovative research. Incubation Centres at educational institutions seek to nurture technology and knowledge based ventures through their start-up phase by providing the necessary support to help entrepreneurs survive in the competitive market and reach a stage where they can scale-up their ventures further.
The information was given by the Minister of State for Education, Dr. Subhas Sarkar in a written reply in the Rajya Sabha today.
*****
MJPS/AK