Maldives lifted a state of emergency declared by the president earlier this month, saying security had improved after the authorities detained individuals and seized illegal weapons.
The 30-day emergency was declared by President Abdulla Yameen on 4th November after officials discovered explosive devices near his residence, as well as stashes of weapons.
That followed an explosion on Yameen's boat in September that the government said was an attempt on his life.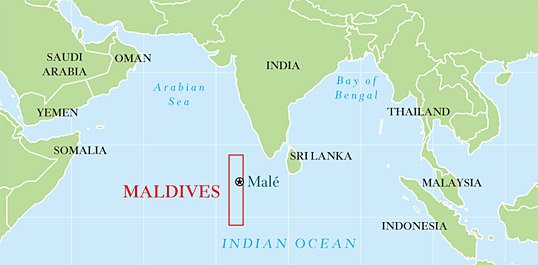 All fundamental rights restored in the Maldives.
The measure, originally set to be in effect for 30 days, gave security forces wide-ranging search and arrest powers and suspended citizens' basic rights.
The United States and rights group Amnesty International sharply criticized the measure.
Read about Emergency in Maldives Here
Last week, the Maldives parliament voted to impeach Vice President Ahmed Adeeb on suspicion he was linked to the September explosion on the speedboat President Yameen was not hurt, but the blast injured his wife and two other people.