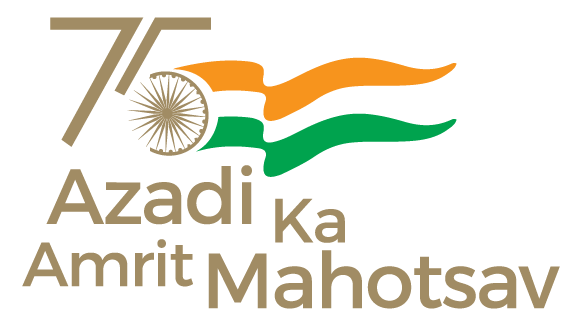 Rescue operations continue in full swing to save the 41 trapped workers at Silkyara Tunnel in Uttarkashi. Committed to saving precious lives of all the workers, the Government is keeping constant communication and making all efforts to keep up the morale of the workers trapped in the 2 km-built tunnel portion.  This 2 km portion of tunnel is complete including concrete work that provides safety to the workers.
Electricity and water are available in this portion of the tunnel and workers are provided food items and medicines etc. through 4-inch compressor pipeline. Today, a major breakthrough has been achieved when NHIDCL has completed drilling of another 6 inches diameter pipeline for supply of food, medicines and other essential items. Further, RVNL is working on another vertical pipeline for supply of essential items
Various government agencies have been involved in the rescue operation and have been assigned specific tasks. These agencies are working tirelessly for the safe evacuation of the workers. Below are the updates for the construction of the Vertical Rescue Tunnel:
Operations for rescue of labourers :
Horizontal boring by NHIDCL from Silkyara end for rescue of workers through Augur boring machine is scheduled to recommence today evening. 

The first machine of SJVNL for the construction of the Vertical rescue Tunnel has already reached the tunnel site and operations are being commenced post completion of access road by BRO. Movement of two other machines for the vertical tunnel construction started from Gujarat and Odisha through road.

Work on construction of a rescue tunnel of 480 mtrs from Barkot end by THDC has commenced.

Machinery for micro-tunneling by RVNL through horizontal drilling for rescue of labourers is being transported from Nashik and Delhi.

Machinery for vertical boring are being mobilized by ONGC from USA, Mumbai & Ghaziabad.

BRO has done a commendable work when approach road for vertical drilling of RVNL and SJVNL has been constructed within 48 hours. Further, now work is continuing for approach road for ONGC also.
Background:
On 12.11.2023, it was reported that collapse occurred in under construction tunnel from Silkyara to Barko.t due to muck fallen in 60-meter stretch in Silkyara side of tunnel. After the incident, the State Government, and the Government of India mobilised resources immediately for rescue of the 41 trapped labourers.

It was decided to lay a 900 mm pipe through the muck as it was the best and fastest possible solution as per the experts' advice.

However, on 17.11.2023, because of ground movement it became unsafe to continue with this option without securing the structure. Considering the lives involved, it was decided to move on all possible fronts together so that the workers can be rescued as early as possible.

The area in which the workers are trapped is 8.5 metres high and 2 kms long. This is the built up portion of the tunnel where concreting work has been done providing safety to the labourers. Electricity and water are also available in this portion of the tunnel. 

Five options were decided and five different agencies were detailed to carry out these options. 5 agencies namely Oil and Natural Gas Corporation (ONGC), Sutluj Jal Vidyut Nigam (SJVNL), Rail Vikas Nigam Limited (RVNL), National Highways and Infrastructure Development Corporation Limited (NHIDCL), and Tehri Hydro Development Corporation Limited (THDCL) have been assigned responsibilities.

NHIDCL is creating another 6-inch pipeline for food and drilling of 39 mtr out of 60 metre is completed. Once this tunnel is ready, it will facilitate delivery of more food items.

RVNL is working on another vertical pipeline for supply for essential items after the Border Roads Organization completed building an approach road in just one day.

NHIDCL will continue to drill from Silkyara end after working safety arrangements. To facilitate this Army has prepared the box culvert. A canopy framework is being made to ensure workers' safety.

Further, Tehri Hydroelectric Development Corporation (THDC) has undertaken work of micro tunnelling from Barkot end for which heavy machinery has already been mobilised. 

Sutlej Jal Vidyut Nigam Limited (SJVNL) is implementing vertical drilling to rescue the trapped labourers. Accordingly, equipment has been mobilized from Gujarat and Odisha through Railways as being 75-tonne equipment it could not be airlifted.

ONGC, having expertise in deep drilling, had also started initial work for vertical drilling from Barkot end.
***
NK