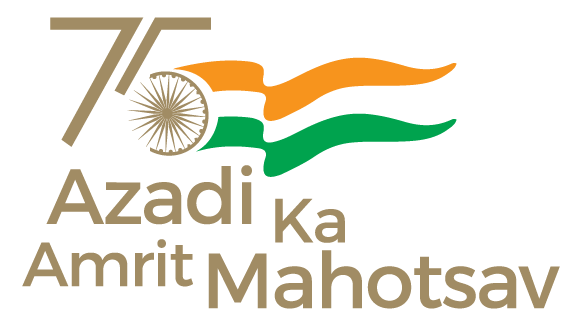 MeitY Startup Hub (MSH), an initiative of the Ministry of Electronics & Information Technology (MeitY), and Meta have announced the list of 120 startups and innovators for the XR Startup Program, here today. As announced in September 2022, XR Startup Program is a collaboration between MSH and Meta to discover, nurture, and accelerate Extended Reality (XR) technology startups and innovators across India.
The XR Startup Program includes an Accelerator and a Grand Challenge, aimed towards boosting the emerging tech ecosystem in the country, was kicked-off close on the heels of the recent National Startup Day.
Out of the startups selected in the Accelerator Program, over 30% are from tier 2/3 cities across India. Also, 40% of the selected innovators and startups in the grand challenge are from tier 2/3 cities. Further, more than 20% of the cohort has women innovators and startups with women founders/ co-founders.
Speaking on the occasion, Shri Jeet Vijay, CEO of MeitY Startup Hub (MSH), said, "Emerging technologies like XR will have a significant impact on the digital ecosystem. Indian startups and innovators, especially from non-metros, will play a key role in shaping technologies like the metaverse and the future of the internet. The collaboration with Meta will provide the necessary impetus in supporting and scaling up such startups."
Speaking on the kick-off of XR Startup Program, Shri Shivnath Thukral, Director Public Policy, Meta India, said, "India is undergoing a significant digital transformation backed by immersive technologies across sectors like education, healthcare, agritech and tourism. Combined with a robust startup ecosystem and a strong tech talent pool, the startups and innovators from tier II & III towns are well poised to shape the digital future of the country. Initiatives like the XR Startup Program with MeitY Startup Hub, will further act as a catalyst to the growth of technology startups and innovators across India."
The Accelerator Program is supporting 40 early-stage start-ups working in XR technologies with a grant of Rs. 20 lakhs each. Further, the Grand Challenge will encourage early-stage innovators in sectors like Education, Learning and Skills, Healthcare, Gaming and Entertainment, Agritech & Climate Action and Tourism & Sustainability.
The innovators will be provided support to upscale from the R&D phase to developing workable products and services. At first 80 innovators will attend a bootcamp, out of which, a total of 16 innovators will be provided grants of Rs 20 lakhs each and further support to help them develop Minimum Viable Product (MVP)/ prototypes.
The Accelerator and Grand Challenge are also supporting start-ups and innovators with establishing customer connections, partnership opportunities and fundraising among other things.
The program is being executed in partnership with implementation partners including, Foundation for Innovation and Technology Transfer (FITT) at IIT Delhi (North Zone), Centre for Innovation and Entrepreneurship (CIE) at IIIT-H (South Zone), Atal Incubation Centre (AIC) at SMUTBI (East Zone), and Gujarat University Startup and Entrepreneurship Council (GUSEC) (West Zone).
Full list of selected startups and innovators here
About MSH
MeitY Startup Hub (MSH), is an initiative of MeitY has been focused on building and strengthening the startup ecosystem across India via the launch of new funding schemes, corporate startup programs, and international expansion programs for startups among other activities. We host 4000+ startups, 51 supported and 476 registered Incubators, 26 Centres of Entrepreneurship (CoEs), 22 Accelerators and 400+ Mentors in our network.
About Meta Platforms Inc.
Meta builds technologies that help people connect, find communities, and grow businesses. When Facebook launched in 2004, it changed the way people connect. Apps like Messenger, Instagram and WhatsApp further empowered billions around the world. Now, Meta is moving beyond 2D screens toward immersive experiences like augmented and virtual reality to help build the next evolution in social technology.
***
RKJ/BK