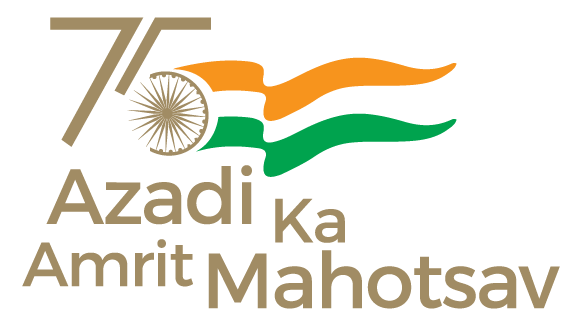 Union Minister of Agriculture & Farmers Welfare, Shri Narendra Singh Tomar, along with Shri Rajbir Singh, Managing Director, NAFED, commemorated the launch of the first of its kind 'Millets Experience Centre (MEC)' at Dilli Haat, INA, New Delhi today. NAFED in collaboration with the Ministry of Agriculture and Farmers Welfare (MoA&FW) established the Millets Experience Centre with an aim to raise awareness on Millets and encourage its adoption among general public.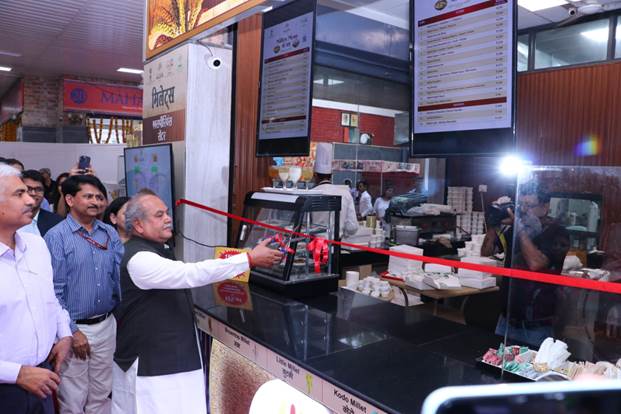 Acting upon India's proposal supported by 72 countries, the United Nations General Assembly declared the year 2023 as the International Year of Millets (IYM 2023). The declaration positioned India at the forefront of the celebrations and the Government of India has been working on 'mission mode' to champion millets as a crop good for farmer, environment and consumer. The ministry-led initiative of establishing a consumer-oriented 'Millets Experience Centre' would not only promote the dietary benefits of the ancient grain, but also popularize millets or Shree Anna as a nutritional powerhouse fit for cooking a variety of dishes like Millets dosa, Millets pasta etc. In addition to a unique dining experience, customers can also purchase a variety of ready-to-eat and ready-to-cook products from local millet start-ups at the MEC.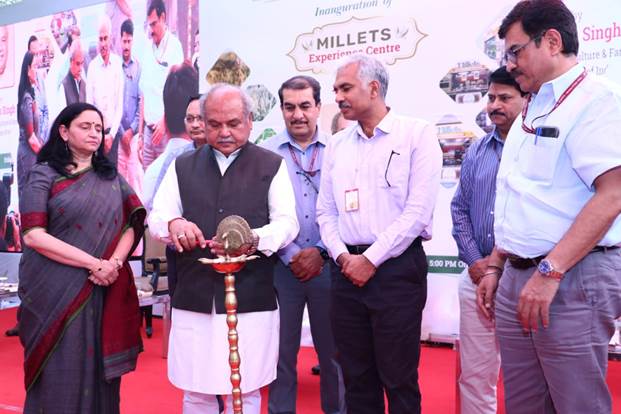 In his inaugural address, Shri Tomar praised India's dynamic celebration of IYM 2023, led by the Prime Minister Shri Narendra Modi. Highlighting the visionary efforts of the Prime Minister, starting from the declaration if the National Year of Millets in 2018 and further with the International Year of Millets (IYM), Shri Tomar said India is gearing towards becoming a 'Global Hub' for Millets. The setting up of the MEC is a step in that direction, he added. Situated in the heart of Delhi, Dilli Haat is a national & cultural hub for visitors from all around the world, the MEC will further help the global outreach of the local millets and provide visitors a chance to witness India's 'Millet Movement', he said.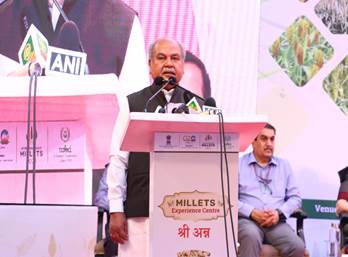 Shri Tomar also highlighted that the year-long celebrations for millets (Shree Anna) will entail myriad activities aimed at creating awareness around the environmental, health and economic benefits of millet farming.
Shri Manoj Ahuja, Secretary, Department of Agriculture & Farmers Welfare, also highlighted the government-led initiatives for mainstreaming millets. Speaking about the collaboration of NAFED and MoA&FW, he said that ventures like the Millets Experience Centre would help widen the horizon for consumers who are actively looking for healthier alternatives and bring visibility to India's robust millet-based start-up community. He also added that more such Millet Experience Centres are likely to open across Delhi and other states very soon through partnership with retail chains, hotels and F&B industry.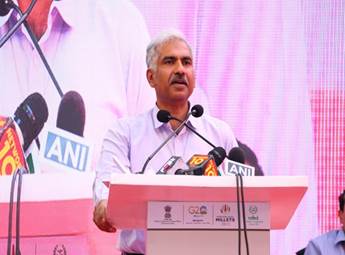 Shri Rajbir Singh, Managing Director, NAFED, praised the joint efforts by the MoA&FW and NAFED for the initiatives being undertaken for the promotion of Millets (Shree Anna) and execution of IYM-2023. He said that the Millets Experience Centre (Shree Anna) is a unique concept that will help in the recognition of the immense potential of millets (Shree Anna) as a versatile and healthy grain. He added that this MEC (Shree Anna) will enable the consumers to enjoy an expansive Millet menu and an 'in-store' shopping experience featuring a wide variety of millet-based products developed by home grown startups- all under one roof. He further said that the millets (Shree Anna)-based products will also be instrumental in promoting healthy snacking among customers, encouraging them towards adopting healthier millets-centric diets.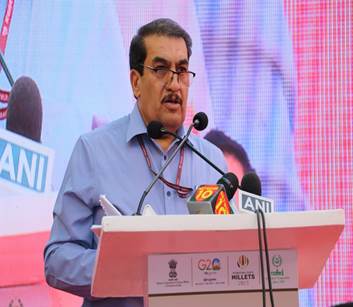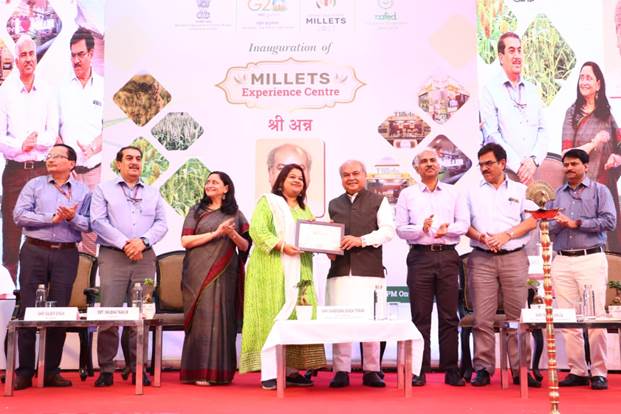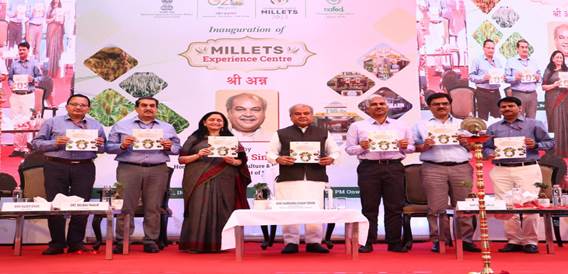 ****
SS/PK