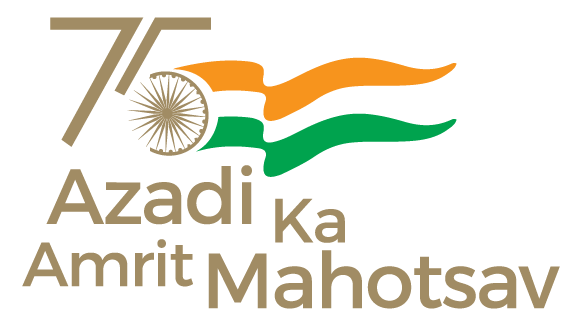 The Memorandum of Understanding (MoU) for setting up of campus of IIT Madras in Zanzibar- Tanzania was signed today between the Ministry of Education (MoE), Govt. of India, IIT Madras and Ministry of Education and Vocational Training (MoEVT) Zanzibar- Tanzania, in the  presence of Dr. S. Jaishankar, External Affairs Minister of India and Dr. Hussein Ali Mwinyi, President of Zanzibar. This is the first ever IIT campus to be set up outside India. It is reflective of the longstanding friendship between India and Tanzania and a reminder of the focus India places on building people to people ties across Africa and the Global South.
Signing of MoU between @EduMinOfIndia, @iitmadras and MoEVT, Zanzibar-Tanzania for setting up of IIT Madras-Zanzibar campus marks a historic beginning towards internationalisation of Indian education.

The initiative is an embodiment of PM @narendramodi's… pic.twitter.com/gQIirwZFUP

— Dharmendra Pradhan (@dpradhanbjp) July 6, 2023
Union Minister for Education and Skill development & Entrepreneurship Shri Dharmendra Pradhan said that MoU signing for setting up IIT Madras- Zanzibar campus marks a historic beginning towards internationalization  of higher education. He further said that the initiative is an embodiment of the Prime Minister Shri Narendra Modi's commitment to strengthen South-South cooperation as well as forge stronger people-to-people ties with Africa. National Education Policy 2020 is paving the way for making knowledge a key component of bilateral relations as well as for advancing global good, he added.
Sh. Binaya Srikanta Pradhan, High Commissioner of India, Tanzania, Prof.  Raghunathan Rengaswamy, Dean (Global Engagement), IIT Madras and Mr. Khalid Masoud Wazir, Acting Principal Secretary, MoEVT Zanzibar, signed the MoU on behalf of MoE, Govt. of India, IIT Madras and MoEVT Zanzibar- Tanzania, respectively.
National Education Policy (NEP) 2020 focuses on Internationalization and recommends that "High performing Indian universities will be encouraged to set up campuses in other countries". 
Recognizing the strategic partnership between the Tanzania and India, the relationship of educational partnership has been formalized by signing the document which provides the framework for the Parties to detail out the setting up of the proposed campus of IIT Madras in Zanzibar- Tanzania, with plans to launch programs in Oct 2023.
This unique partnership will bring the top-ranked educational expertise of IITM to a prime destination in Africa and serve the imperative current needs of the region. The academic programs, curricula, student selection aspects and pedagogical details will be by IIT Madras, whereas the capital and operating expenditure will be met by the government of Zanzibar-Tanzania. IIT Madras degrees will be awarded to the students enrolled in this campus. The state-of-the-art interdisciplinary degrees are expected to attract a diverse cohort and will include students from Tanzania and other countries as well. Indian students are also eligible to apply to these programs.
The setting up of IIT Campus shall also enhance India's reputation globally and its diplomatic relationships and expand the international footprint of IIT Madras. It is also likely to enhance the quality of IIT Madras education and research further, due to student and faculty diversity from the international campus. It will further serve to deepen research collaborations with other top-ranked academic institutions world-wide.
IIT campus in Zanzibar- Tanzania is envisioned as a world class higher education and research institution with a broader mission to develop competencies in response to emerging global requirements, deepen ties between the nations, and support research and innovation in the region. It will serve as an example to the world, of the aspirational qualities of Indian higher education and innovation.
*****
NB/AK