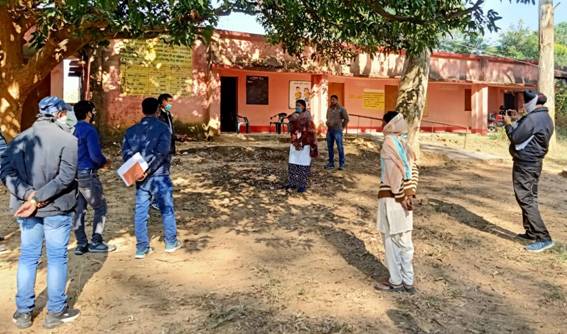 In continuation to the discussions held at the mid-year review of planning and implementation of Jal Jeevan Mission in Jharkhand to provide tap water connections in all households, a team from National Jal Jeevan Mission is visiting the State from 2nd to 5th December, 2020 to see the implementation in the field and extend technical assistance to expedite the implementation with a focus on prudent investment. In a 4-day tour of the State, teams of 2 members each will visit 4-5 villages daily in the district depending on the feasibility.
The team will interact with the Gram Panchayats/Village Water & Sanitation Committees, local community and PHED officials as well and will see the community participation and institutional arrangements made for the implementation of the mission to provide assured water supply to rural homes. Also, the team will interact with the respective District Collectors and Chairperson of District Water and Sanitation Mission and debrief Secretary, department of Drinking Water & Sanitationat the State headquarter. The teamsare visitingdifferent villages in Ranchi, HazaribaghandGumla Districts.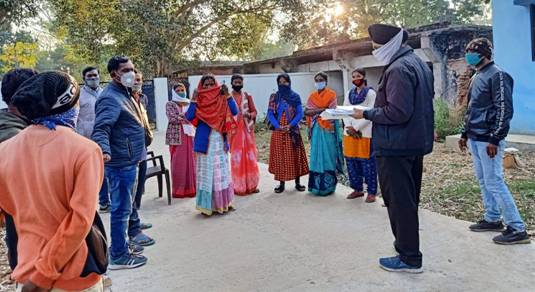 In 2020-21, Centre has allocated Rs. 572.23 Crore to the State of Jharkhand. Further, 15th Finance Commission has also allocated Rs. 1,689 Crore to the State, 50% of which will be spent mandatorily by Panchayati Raj Institutions on provision of safe water and improved sanitation.In addition to this, the State plans to efficiently utilize other available resources like MGNREGS fund, Swaccha Bharat Mission (Gramin) Fund, District Mineral Development Fund, MP and MLA-LAD funds, etc.for dovetailing of funds at village level for carrying out water conservation activities leading to the strengthening of water sources, water supply works, grey water management, operation &maintenance works, and subsequently drinking water security.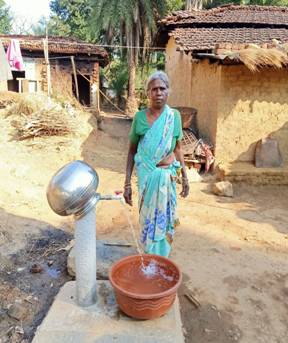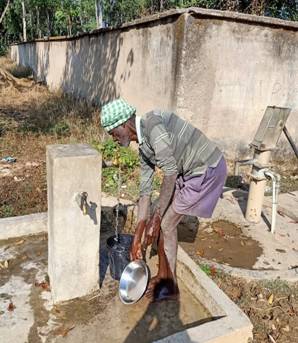 Central Govt's flagship programme, Jal Jeevan Mission is under implementation in partnership with States to provide functional household tap water connection to every rural household of the country by 2024. It envisage to supply potable water of 55 litres per person per day to every rural household on regular and long-term basis. Jharkhand State is planning 100% household coverage by 2023-24. Under Jal Jeevan Mission, provision of functional tap connections providing water in adequate quantity, of prescribed quality on a sustainable and long-term basis is to be achieved through community participation and involvement in implementation of water supply schemes.
States/ UTs to involve local village community/ Gram Panchayats or user groups in planning, implementation, management, operation and maintenance of water supply systems in villages to ensure long-term sustainability. In all villages, IEC campaign along with community mobilization is taken up to make JJM, truly a people's movement. Statesplan to engage voluntary organisations already working in the social sector and natural resources management and they could be effectively used to mobilize the rural community for the creation of in-village water supply infrastructure as well as for their operation and maintenance.
*****
BY/MG/AS