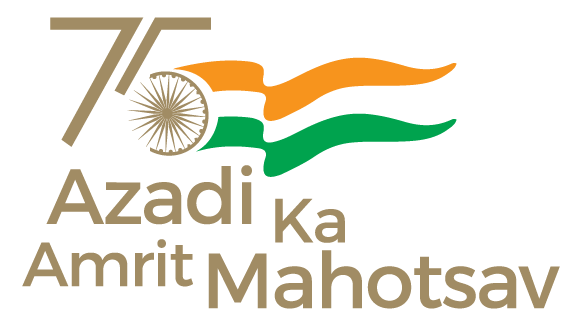 Exhibition depicts NTPC's glorious journey in building Indian power sector and its transition towards renewable energy sources

Combining creativity with technology, NTPC stall displayed its various sustainable initiatives through panels, corporate films, gesture-flipbook, games, brochures, etc.

Exhibition is being held from 29th to 31st January 2022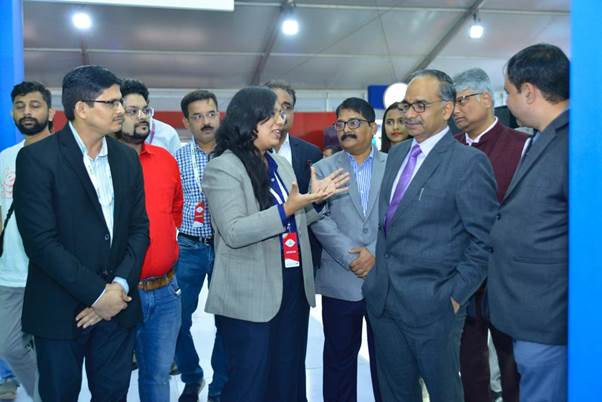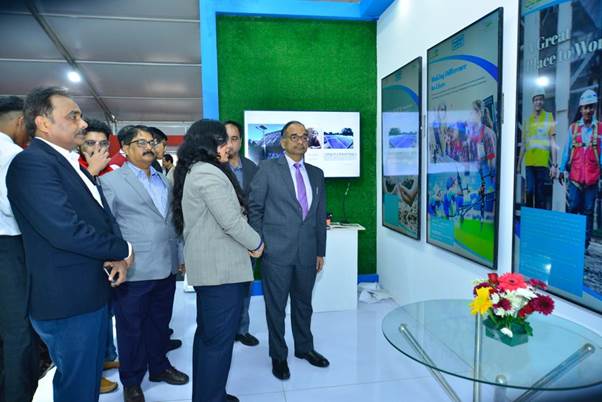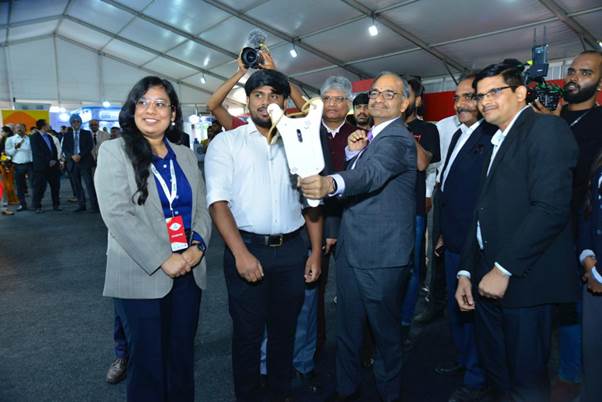 Shri Alok Kumar, Secretary, Ministry of Power, visits NTPC stall at Bengaluru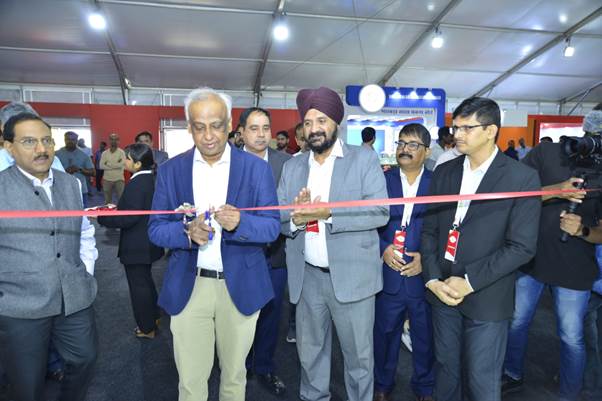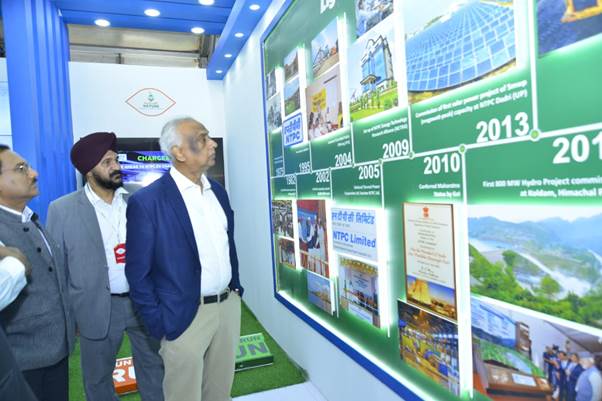 Shri S.N. Sahai, Director General, Power Foundation inaugurates NTPC stall
As part of the G20 summit, NTPC Ltd. is showcasing its sustainable transition towards green energy by participating at the Nature Nurture Exhibition, being held at Bengaluru from 29th to 31st January 2023.
Shri Alok Kumar, Secretary, Ministry of Power, visited the NTPC stall on 30th January and appreciated the innovative installations. Earlier, the NTPC stall was inaugurated on 29th January by Shri S.N. Sahai, Director General, Power Foundation and Shri Vivek Dewangan, IAS, CMD, REC. Shri Harjit Singh, CGM (CC), NTPC welcomed the dignitaries at the NTPC stall.
The exhibition depicts NTPC's glorious journey in building the Indian power sector and its transition towards renewable energy sources. The interactive installation kept the visitors engaged and much appreciated by all.
A hologram projection showcasing the transition journey of NTPC through various renewable energy projects across India. A timeline wall showcasing NTPC's rich history since its inception in 1975 is the prime attraction of the stall.
The 'Power Run Game' became a crowd puller for all those present at the exhibition. Children and adults alike were seen competing in the interactive game. Winners of this game were awarded with a bobblehead of NTPC Safety Mascot 'Kawach'.
To make the stall interactive, a catapult pledge wall is also installed to encourage people for conserving energy in their daily lives.
Combining creativity with technology, the NTPC stall displayed its various sustainable initiatives through panels, corporate films, gesture-flipbook, games, brochures, etc.
The exhibition is being held from 29th to 31st January 2022.
***
SS/IG