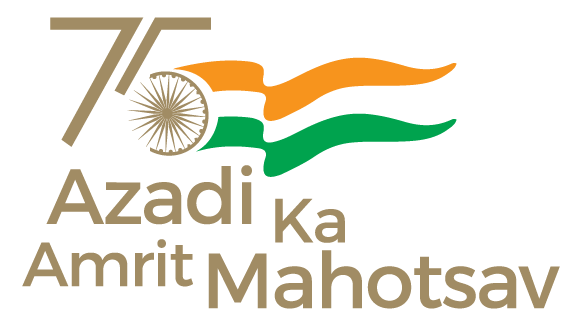 On his second day of visit to Manipur, Union Home Minister and Minister of Cooperation, Shri Amit Shah had wide ranging discussions with civil society organisations at Imphal. He met a delegation of Women leaders (Meira Paibis) in Imphal. Reiterating the significance of the role of women in the society of Manipur, Shri Amit Shah said that together, we are committed to ensuring peace and prosperity in the state.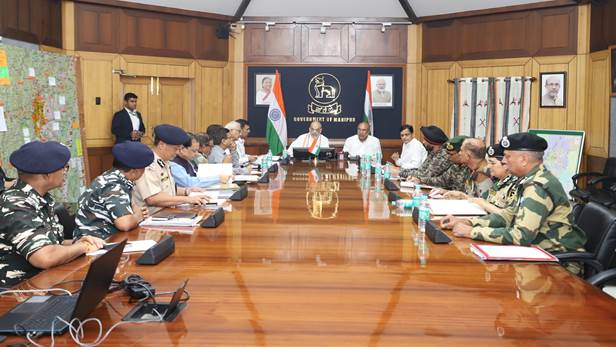 Union Home Minister also met delegations of civil society organisations such as; COCOMI, AMUCO, AMOCOC, MMW, STDCM, FOCS, Forum for Restoration of Peace and student organisations. 
The delegation expressed their commitment to peace and assured that wewould together contribute to paving the way to restore normalcy in Manipur.Before leaving for Churachandpur, Home Minister interacted with a group of prominent personalities, intellectuals, retired Army officers as well as civil servants.
The delegates urged the Union Home Minister for effective intervention to restore peace and normalcy.
Union Home Minister Shri Amit visited Churachandpur and held a meeting with Prominent personalities and delegation of the Civil Society Organisations. Later in the evening, Shri Amit Shah held an all-party meeting in Imphal. Home Minister also reviewed security situation with senior officials of Manipur Police, CAPFs and the Indian Army. He said that peace and prosperity of Manipur is our top priority and instructed them to strictly deal with any activities disturbing the peace.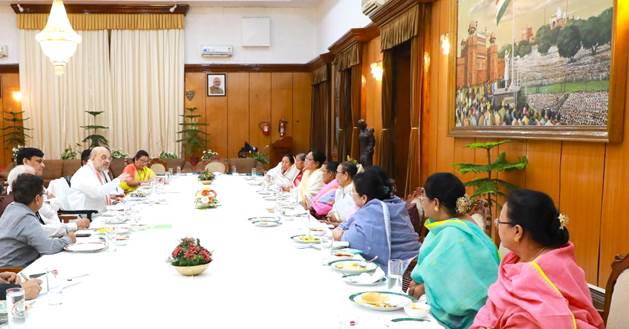 Union Home Minister will visit Moreh and Kangpokpi areas of Manipur tomorrow. He will interact with the delegations of various local groups in Moreh followed by meeting with Civil Society Organisations in Kangpokpi. Later he will hold a security review meeting in Imphal.
***
RK/AY/AKS