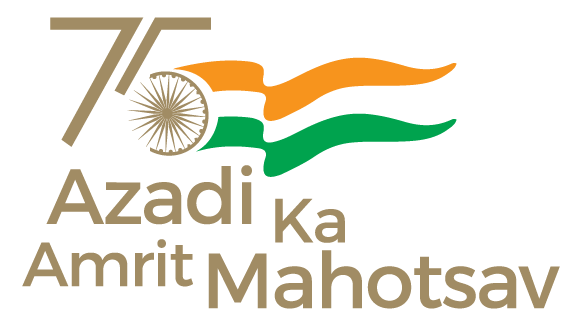 An MoU was signed to build on and leverage on mutual strengths of SHGs of DAY-NRLM, Ministry of Rural Development and Patanjali. Chairing the MoU signing ceremony, Union Minister for Rural Development Shri Giriraj Singh termed it as an important step in helping rural SHG women attain an aspirational income of at least Rs 1 Lakh per annum, that is Lakhpati Didis
The MoU was signed and exchanged between Shri Charanjit Singh Additional Secretary – RL, Department of Rural Development on behalf of MoRD and Acharya Balkrishna, Secretary General, Divya Yog Mandir Trust on behalf of Patanjali.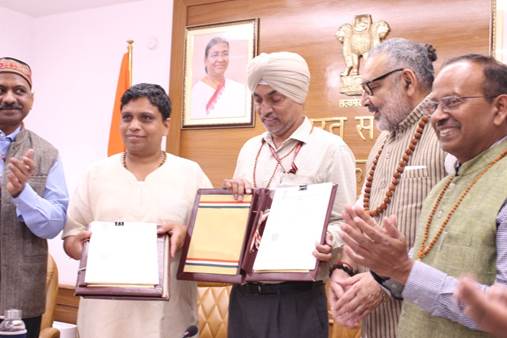 Lauding Ministry's initiatives in transforming Rural India, Acharya Balkrishna thanked Union Minister of Rural Development, Shri Giriraj Singh and assured that this partnership will pave the way for strengthening SHG women with its support in several dimensions.
The areas of collaboration as agreed between Patanjali and DAY – NRLM are-
Patanjali's recognition as a National Resource Organization (NRO) for DAY NRLM.

Business opportunities for CLFs, PGs, PEs as dealers/ distributors for Patanjali products. 

Selected SHG products will be kept in Patanjali stores. 

Co-branding of selected products from SHG by NRLM and Patanjali. 

SoPs and Quality Control for selected SHG products and processes. 

CLFs, PGs, PEs as vendors to Patanjali for supply of selected commodities/ ingredients from the SHG producers

SHG training on traditional and herbal medicines for common ailments and Yoga to expand the health options for the SHGs.
Setting the context, Secretary Rural Development, Shri Nangendra Nath Sinha highlighted the MoU's key dimensions. Additional Secretary Shri Charanjit Singh termed this MoU as a win-win approach for both MoRD and Patanjali.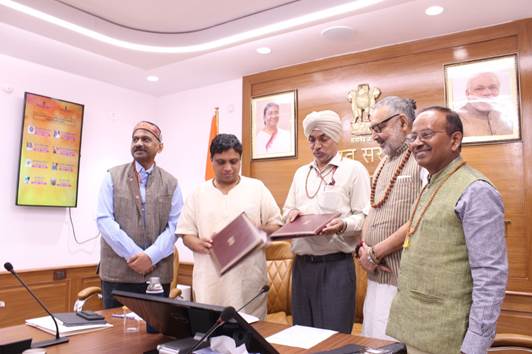 NRLM has been undertaking several efforts in supporting businesses run by rural SHG women that are engaged in producing food products, handicrafts and hand-loom etc. As part of the efforts to connect producers to markets, NRLM and SRLMs have taken steps to promote curated products from SHGs and SHG member entrepreneurs through multiple channels such as Saras Gallery, State specific retail outlets, e-Commerce platforms like GeM, Flipkart, Amazon and e-commerce DAY-NRLM's  State's e-Commerce.
Divya Yog Mandir Trust a Patanjali institution is an establishment for serving mankind with Yoga and Ayurveda. To achieve its objectives, it works in collaboration with several Patanjali units like Divya Pharmacy, Divya Prakashan, Divya Yoga Sadhana, Divya Gaushala & Divya Nursery.  Further technological backing is being provided in association with the fellow undertakings of Patanjali Institutions i.e. Bharuwa Solutions Pvt. Ltd., Bharuwa Agriscience Pvt. Ltd., Patanjali Organic Research Institute, and Patanjali Research Institute.
Ministry of Rural Development (MoRD) under DAY NRLM as its flagship program has been working with an aim to improve the living conditions of the rural India through enhancing the livelihoods through the SHG ecosystem and providing them increased income through better and profitable markets for their produce.
| | |
| --- | --- |
| Blocks | 6972 |
| Districts | 721 |
| States | 34 |
| Coverage | 8.61 cr women |
| Self Help Groups (SHGs) | 79.60 lakh |
| Village Organisation (VO) | 4.53 lakh |
| Cluster Level Federations (CLF) | 29358 |
| Capitalisation Support | Rs 19249 Crore |
| Bank Finance Leverage | Rs. 5.70 lakh crore |
****
SNC/NR/MS