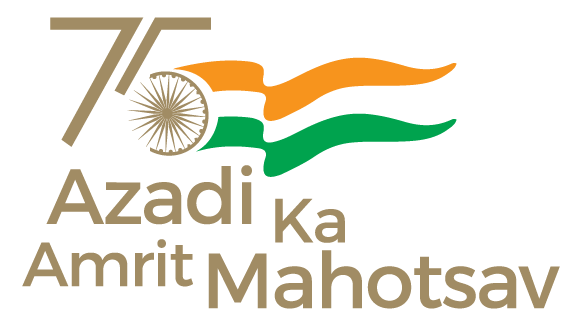 The Prime Minister, Shri Narendra Modi addressed the G20 Health Ministers' Meet held in Gandhinagar, Gujarat via video message.
Addressing the gathering, the Prime Minister welcomed dignitaries on behalf of 2.1 million doctors, 3.5 million nurses, 1.3 million paramedics, 1.6 million pharmacists and millions of others involved in the healthcare sector in India.
Referring to the father of the nation, the Prime Minister said Gandhiji considered health to be such an important issue that he wrote a book titled 'Key to Health' on the subject. He said that to be healthy is to have one's mind and body in a state of harmony and balance, meaning that health is the very foundation of life.
The Prime Minister also recited a Sanskrit 'shloka' that meant: 'Health is ultimate wealth and with good health every task can be accomplished'.
The Prime Minister underlined that the Covid-19 pandemic has reminded us that health should be at the center of our decisions. He said that time also showed us the value of international cooperation, whether in medicine and vaccine deliveries or in bringing our people back home.
Highlighting Government of India's humanitarian initiative to provide COVID-19 vaccine to the world, the Prime Minister said under the Vaccine Maitri initiative, India delivered 300 million vaccine doses to more than 100 countries, including many in the Global South.
Calling resilience one of the biggest lessons during the pandemic, the Prime Minister said Global Health Systems should be resilient. We must be ready to prevent, prepare, and respond to the next health emergency. This is especially important in today's interconnected world. As we saw during the pandemic, health issues in one part of the world can affect all other parts of the world in a very short time.
"In India, we are following a holistic and inclusive approach," the Prime Minister remarked. He said we are expanding health infrastructure, promoting traditional systems of medicine, and providing affordable healthcare to all. The global celebration of the International Day of Yoga is testament to the universal desire for holistic health. This year, 2023 is being marked as the International Year of Millets. Millets or 'shri anna' as they are known in India, have several health benefits.
The Prime Minister said we believe that holistic health and wellness can help enhance everyone's resilience. The establishment of WHO Global Centre for Traditional Medicine in Jamnagar, Gujarat is an important step in this direction. And, the holding of WHO Global Summit on Traditional Medicine along with G20 Health Ministers meeting will intensify efforts to harness its potential. It should be our joint effort to build a global repository of traditional medicine.
Underlining that health and environment are organically linked, the Prime Minister said clean air, safe drinking water, sufficient nutrition, and secure shelter are major factors of health. He congratulated the dignitaries for the steps they have taken towards the launch of the Climate and Health Initiative. He said the steps taken to address the threat of Anti-Microbial Resistance (AMR) are also commendable.
The Prime Minister said AMR is a grave risk to global public health and all pharmaceutical advancements so far. He expressed happiness that the G20 Health Working Group has prioritized "One Health". Our vision of "One Earth, One Health" that envisages good health for the entire ecosystem – for humans, animals, plants, and the environment. He said this integrated view carries Gandhiji's message of not leaving anyone behind.
Highlighting the importance of public participation as a key factor in the success of health initiatives, the Prime Minister said it was one of the main reasons for the success of our leprosy eradication campaign. He said our ambitious programme on TB elimination also encourages public participation. He said we have called upon the people of the country to become 'Ni-kshay Mitra', or 'Friends for eradication of TB' under which nearly 1 million patients have been adopted by citizens.
"Now, we are on our way to achieve TB elimination well ahead of the global target of 2030," the Prime Minister asserted.
Emphasizing the role of digital solutions and innovations in making healthcare accessible to all, the Prime Minister said they are a useful means to make our efforts equitable and inclusive as patients from far and wide can receive quality care through tele-medicine. He praised e-Sanjeevani, India's national platform, saying that it has facilitated 140 million tele-health consultations to date.
The Prime Minister said India's COWIN platform successfully facilitated the largest vaccination drive in human history. He said it managed the delivery of more than two point two billion vaccine doses, and real-time availability of globally verifiable vaccination certificates. Global Initiative on Digital Health will bring together various digital health initiatives on a common platform.
"Let us open our innovations for public good. Let us avoid duplication of funding. Let us facilitate equitable availability of technology," the Prime Minister gave a clarion call. He said this initiative will allow countries in the Global South to close the gap in health-care delivery and will take us one step closer to our goal of achieving Universal Health Coverage.
The Prime Minister concluded his speech with an ancient Indian wish for humanity in Sanskrit which translates to , 'May all be happy, may all be  free from illness'. I wish you success in your deliberations.'
My remarks at the G20 Health Ministers Meeting being held in Gandhinagar. @g20org https://t.co/FI5j9fEu7G

— Narendra Modi (@narendramodi) August 18, 2023
 *****
DS/VJ/RT