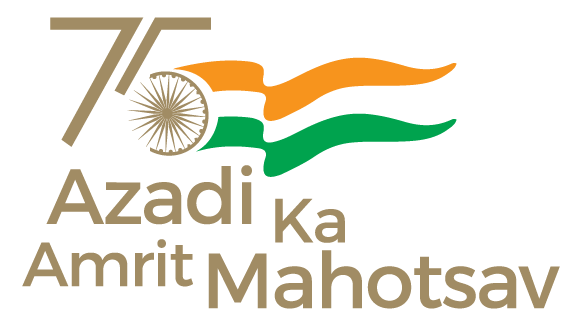 PM Mitra Park in Lucknow and Hardoi will help generate employment opportunities for the skilled manpower of Uttar Pradesh, Shri Piyush Goyal, Union Minister of Textiles, Consumer Affairs, Food and Public Distribution and Commerce and Industry during a programme of launch and signing of Memorandum of Understanding (MoU) of Integrated Textile Park in 1,000 acres in Lucknow and Hardoi districts under PM Mega Integrated Textile Sector and Apparel (PM Mitra) in Lucknow today.
While talking about the opportunities provided by the UP government to migrant labours who returned during Covid, he said that while the government made all efforts to provide livelihood opportunities in state, PM Mitra Park will help support that dream further. He said that the skilled manpower of UP is the backbone of various textile industries in Coimbatore and other places in the country.
While addressing the event, Shri Goyal highlighted the exemplary initiatives taken by the UP government with regard to good governance, enforcing law and order and building a holistic ecosystem in the state towards its development. He recalled former Prime Minister, Lt. Shri Atal Bihari Vajpayee and said he was the ambassador of the state. However, in past 6 years, under the leadership of PM and commitment of UP's CM, Shri Yogi Adityanath, the state has reported exceptional development in infrastructural areas.
Shri Goyal assured that PM Mitra Park in Uttar Pradesh will be the first Park in the country to be inaugurated after completion. He added that soon Hon'ble Prime Minister, Shri Narendra Modi will be invited to do the bhumi pujan following which within a fortnight SPV and tendering process should start thereby ensuring basic amenities like electricity and water supply.
The Union Minister mentioned his observation during Global Investors Summit held in the state. He said that the investors queued for the investment in Uttar Pradesh. He said that Hon'ble PM started Investors Summit in Gujarat following which many States organized the same. But, what makes UP stands out is its commitment. Adding on he said that the industries needs water and electricity and they will take benefit from the 2002 decision of UP government in which it announced Rupees 2 rebate per unit on electricity. Decisions like rebate in land prices for setting up large scale units and others is the reason promoting development in the Hindi Heartland.
Shri Goyal said that UP has followed PM's vision of Speed, Skill and Scale. In this regard, projects are monitored, there's transparent system of governance, observation of ongoing works, officers and politicians are accountable for the deadline, all these detailing has led to a dream, a dream of achieving $1 trillion economy of UP.
He said that when he sees UP, he believes that a strong ecosystem has been developed which will promote MSMEs and small businesses. PLI Schemes will also help the state. He urged people to shun the colonial mindset and collectively work towards making India, a developed nation in next 25 years, as if the vision of Hon'ble PM.
He said that besides 5F: from Farm to Fibre to Factory to Fashion to Foreign, an investor suggested another F which is Flyover. The Minister said that in last 6 years, UP has seen infrastructural development in terms of airport, highways, having the best expressways, Golden quadrilateral, better road services and others. He said that PM's dream of India is: perform, reform and transform and UP is the classic example of that dream.
Pertinently PM Mitra Park Lucknow will be developed in Public Private Partnership mode througha Special Purpose Vehicle (S.P.V.),which will be owned by the Central and State Governments.
The total area of PM Mitra Park Lucknow will be1000 acres.In which an investment of Rs 10,000 crore is expected and it is likely to provide employment to 1 lakh people directly and 2 lakh people indirectly.
PM Mitra Park Lucknow is being developed in Attari village of Malihabad block of Lucknow district, which is well connected to major cities of the country by road, rail and air as follows:-
Road: The distance of the park from NH-20, SH-25 and 6lane outerringroadisjust20kms.
By Rail: The nearest railway station Malihabad is at the distance of 16 km from the park and Lucknow railway station is at40km.
By Air: The nearest international airport is Lucknow, which is 45 kilometers from the park.
And the nearest Dedicated Freight Corridor and Inland Container Depot is Kanpur, which is 95 kilometers away from the park.
PM Mitra Park Lucknow will have an incubation centre, common processing house and a common effluent treatment plant and other textile related facilities like design center and testing centre.
An Incubation Center is an organization that helps entrepreneurs to develop their business and solve problems related to it, especially in the early stages by providing arrange of business and technical services, initial seed funding ,laboratory facilities, mentorship networks and linkages.
The Special Purpose Vehicle (S.P.V.)/master developer will not only develop the industrial park but will also maintain it during the concession period.
Under  the scheme, the central government will provide development capital assistance of Rs500 crore to PM Mitra Park Lucknow for the development of common basic infrastructure.
PM Mitra Park Lucknow will strengthen the value chain of the textile sector to become globally competitive.
In the month of February 2023,a successful Global Investors Summit was organized in the state. In which investment proposals worth more than Rs 33 lakh 50 thousand crore were received. Out of which investment proposals worth more than Rs56,000 crore are related to the textile sector.
Investors are willing to set up their unit in PM Mitra Park
Lucknow and there is enthusiasm among the investors. So far, MOU proposals worth Rs 2396.85 crore have been received from 67 investors.Whose investment wise details are presented-
Sr .No.

Proposal of Investment (inRs.)

Number of

Investors

1

150-300crore

02

2

100-150crore

06

3

50-100crore

09

4

25-50crore

06

5

10-25crore

28

6

0-10crore

16

 

Total

67
The Ministry of Textiles, Government of India, will provide incentives to the manufacturing units to be set up in PM Mitra Park Lucknow on the basis of first come first serve'.
A provision has been made by the Ministry of Textiles, Government of India to provide Rs 300 crore as incentive to the manufacturing units to be set up in PM Mitra Park Lucknow.
The incentive amount will be 3 percent of the total annual turn over of the unit, whose limit per company will be as follows:
Investment of Rs300 Crore or above-Cap of Rs10 Crore/annum and a maximum cap of Rs 30 Crore on total incentive for one anchor investor company.

Investment of Rs 100-300 Crore – Cap of Rs 5 Crore/annum and a maximum cap of Rs 15 Crore on total incentive for one investor company.

Other investor companies and tenants-A cap of Rs1Crore/annum and a maximum cap of Rs 3 crore on total incentive But they must have employment of 100 persons and above.
Additional incentives to manufacturing Units setting up in PM Mitra Park Lucknow as per U.P.Textile and Garmentig Policy-2022.
Power Tariff Subsidy of Rs 2 per unit (up to Rs 60 Lakh per annum)for 5years to units setting up in PM MITRA Park and generating minimum employment of 50.

100 percent exemption from Stamp Duty to manufacturing units setting up in the PM Mitra Park Lucknow.

 Permission for open access to electricity for the Master Developer.
******
AD/NS