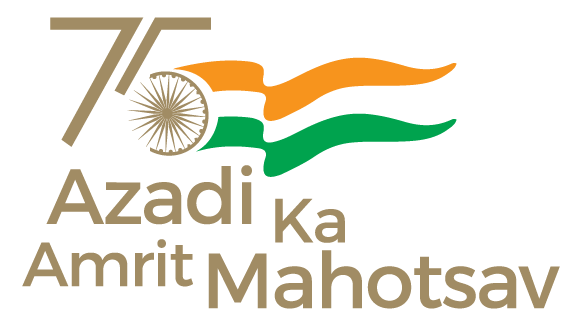 Prime Minister Shri Narendra Modi will visit Rajasthan on 12th February and Karnataka on 13th February.
On 12th February, at around 3 PM, he will reach Dausa to lay the foundation stone and dedicate to nation road development projects worth more than Rs. 18,100 crore.
On 13th February, at around 9:30 AM, he will inaugurate the 14th edition of Aero India 2023 at Air Force Station, Yelahanka in Bengaluru.
PM in Dausa
Prime Minister's emphasis on the building of excellent road infrastructure as an engine of growth, development and connectivity in New India, is being realised by the construction of a number of ongoing world class Expressways across the country. One such important project is Delhi Mumbai Expressway, whose first completed section, Delhi – Dausa – Lalsot, will be dedicated to the Nation by the Prime Minister. 
The 246 km Delhi – Dausa – Lalsot section of the Delhi Mumbai Expressway has been developed at a cost of more than Rs 12,150 crore. This operationalization of this section will reduce the travel time from Delhi to Jaipur from 5 hours to around 3.5 hours and provide a major boost to economic development of the entire region.
Delhi Mumbai Expressway will be India's longest expressway with length of 1,386 km. It will reduce travel distance between Delhi and Mumbai by 12% from 1,424 km to 1,242 Km and travel time will be reduced by 50% from 24 hrs to 12 hrs. It will pass through six states of Delhi, Haryana, Rajasthan, Madhya Pradesh, Gujarat and Maharashtra and connect major cities like Kota, Indore, Jaipur, Bhopal, Vadodara and Surat. The Expressway will also serve 93 PM Gati Shakti Economic Nodes, 13 Ports, 8 Major Airports and 8 multi-modal logistics parks (MMLPs) along with spurs to new upcoming greenfield airports such as Jewar Airport, Navi Mumbai Airport and JNPT port. The Expressway will have a catalytic impact in the developmental trajectory of all adjoining regions, thus contributing in a major way in the economic transformation of the country.
During the programme, Prime Minister will also lay the foundation stone of 247 kilometres of National Highway projects to be developed at a cost of more than Rs 5940 crore. This includes 67-km long four-lane spur road from Bandikui to Jaipur to be developed at a cost of more than Rs 2000 crore, a six-lane spur road from Kotputli to Baraodaneo, to be developed at a cost of about Rs 3775 crore and two-lane paved shoulder of Lalsot – Karoli section, being developed at a cost of about Rs 150 crore. 
PM in Bengaluru
Prime Minister will inaugurate the 14th edition of Aero India 2023 at Air Force Station, Yelahanka in Bengaluru. The theme of Aero India 2023 is "The Runway to a Billion Opportunities'.
In line with the Prime Minister's vision of 'Make in India, Make for the World', the event will focus on displaying indigenous equipment/technologies and forging partnerships with foreign companies. Prime Minister's emphasis on Aatmanirbharta in the Indian Defence sector will also be displayed, as the event will showcase the country's progress in design leadership, growth in UAVs Sector, Defence Space and futuristic technologies. Further, the event will promote export of indigenous air platforms like Light Combat Aircraft (LCA)-Tejas, HTT-40, Dornier Light Utility Helicopter (LUH), Light Combat Helicopter (LCH) and Advanced Light Helicopter (ALH). The event will also help in integrating domestic MSMEs and start-ups in the global supply chain and attract foreign investments including the partnerships for co-development and co-production.
Aero India 2023 will witness participation by more than 80 countries. Ministers of about 30 countries and 65 CEOs of global and Indian OEMs are likely to participate in Aero India 2023.
Aero India 2023 exhibition will witness participation of more than 800 Defence companies including around 100 foreign and 700 Indian companies. The Indian companies participating in the exhibition include MSMEs and start-ups, which will showcase the advancement of niche technologies, growth in aerospace and defence capabilities in the country. Major exhibitors in Aero India 2023 include Airbus, Boeing, Dassault Aviation, Lockheed Martin, Israel Aerospace Industry, BrahMos Aerospace, Army Aviation, HC Robotics, SAAB, Safran, Rolls Royce, Larsen & Toubro, Bharat Forge Limited, Hindustan Aeronautics Limited (HAL), Bharat Electronics Limited (BEL), Bharat Dynamics Limited (BDL) and BEML Limited.
****
DS/SH